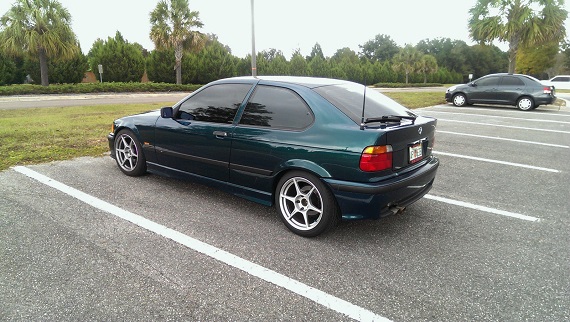 Okay, so maybe the Renault 5 isn't your thing. I get it, it's not mine either. I like the ideal and audacity of the Turbo models with their mid-engined lunacy, but pricing on good examples is pretty outrageous and if the videos of them driving are to be believed, they're not the best hatch dynamically. No, I've pretty much always been a Golf fan, having owned a few of them now. But I must admit I had a soft spot when the E35/5 hatch popped up for sale. To me, it combined some luxury looks with practical performance. And when I say performance, honestly there wasn't much available. The M44 engine that was fit to the 318ti was a decent performer, but it had only 138 horsepower, and at the price point you were much better off getting a GTi VR6, which oddly was more luxury oriented than most of the 318tis and offered more performance. However, the base of the 318ti was a good idea; a smart looking, light and nimble hatchback with a manual transmission and rear drive. And, of course, being an E36 platform, it was ripe for engine transplants. Today's example is one of the more rare M-Sport equipped models, but this one has yanked the M44 in favor of an odd choice – the M52B25: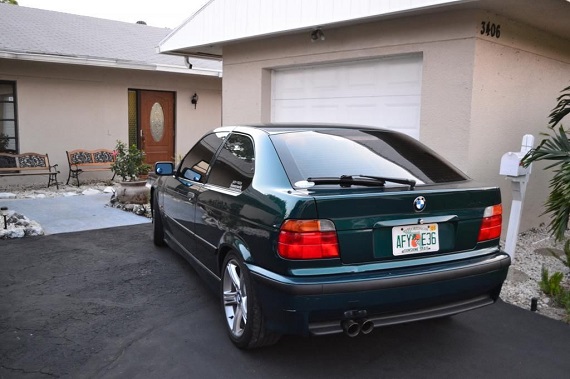 Year: 1998
Model: 318ti
Engine: 2.5 liter inline-6
Transmission: 5-speed manual
Mileage: 180,567 mi
Price: $5,500 Buy It Now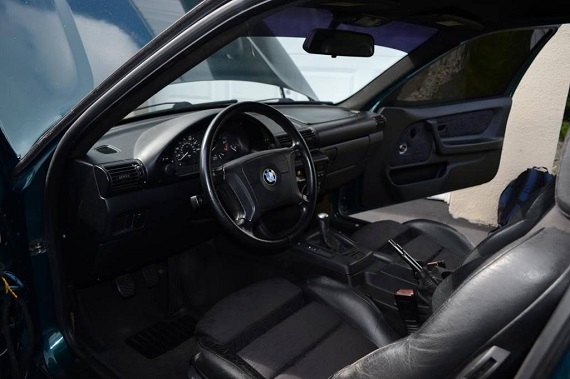 1998 BMW 318ti w/ M package. M3 front bumpers, 318ti M rear valance and sport seats.
Boston Green in color with no sunroof. Super Rare!
Vehicle has a M52B25 (from a E36 323) motor in it with a ZF trans from a M coupe (e36/7).
Motor has about 112k miles on it and the trans has 78k miles.
ICE COLD A/C! Blows out at 39*F in South Florida heat (9x*)
Clean Title ready to be signed!

Maintenance
-Valve Cover Gasket
-Oil filter housing gasket
-Oil pan gasket
-Oil pump nut was secured
-New water pump
-New hoses
-New pulleys
-New lower temp thermostat
-New radiator (larger unit Behr radiator) Link for Radiator
-Redline ATF transmission fluid
-Royal Purple differential fluid
-New Meyle HD control arms
-New Treehouse Racing FCABs
-New BMW OEM Front Tierods
-New Spark plugs
-New Pilot bearing
-New Throw out bearing
-New pivot pin
-New E36 M3 shift linkage pieces Shift Linkage Kit
-New Hawk HP+ front brake pads
-New front brake rotors
-Rear brakes still within spec

Mods
-Motor swap
-JB Racing LTW flywheel, new 328 clutchdisk and pressure plate
-Carbonio Intake
-AKG motor mounts 85A
-AKG transmission mounts 85A
-Randy Forbes reinforced rear end w/ dual ear diff conversion done by Mr. Caraher at WOT TECH
-Battery Relocation to trunk
-Mini cooper Aux fan
-E36 328 Front brakes
-E30 3.73 LSD Diff
-ZF transmission
-Full 3″ exhaust, Ebay Stainless Steel headers, 2 Full size Magnaflow mufflers. Sounds GREAT!
-BMW X-Brace
-Bilstein lowering springs and Bilstein struts
-New windshield cowel
-OEM M3 front lip
-DEPO headlights with 6000k HID's 35W. They're pure white not blue.

It will come with the stock 16″ wheels and THE KOSEI'S.

Brand new O-Rings, Condensor, and Receiver Drier. The Lines and Compressor are original. Zero Leaks!

All new parts only have about 21,000 miles on them right now.

All in all it's perfect for someone who is looking for a car that's plenty of fun to drive and reliable. Everything is up to date maintenance wise and you won't have to worry about that for a while. Most of the mileage since the swap has been highway miles from me driving from home and to school. 300 miles one way. It gets 26-28 MPG on the highway with the 3.73!

Lastly, the only thing the car needs to be 100% "refreshed" are the Rear subframe bushings and RTABS. That's it!

Bad:
The paint has started to peel on the roof in a two spots as well as a few rock chips on the front.
There is a hole in the driver's side seat bolster and a nickel sized hole in the rear seat but it's hardly noticeable.
The Center support bearing will need replacing soon as it causes a slight vibration but not too serious.
The door panels are not in the best shape as with majority of E36s.

Motivated by time as well, faster I can sell it the better deal I can give! With the amount of labor, parts and time put into this car you should know that at this price it's a VERY good deal.

No Trades.

Thanks for looking!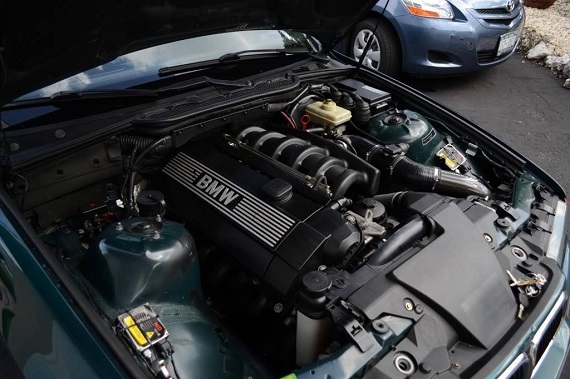 There's a lot to like here; the swap looks well done and retains factory items like the functioning air conditioning. Overall the car still looks mostly original; larger wheels and fatter exhaust aside, it's still relatively a sleeper. Performance has been kicked up a few notches with the engine and transmission replacement – but this certainly shouldn't be a case of the motor overwhelming the car, since the M52B25 only had around 30 horsepower more than the M44. That makes the M52 swap a slightly odd choice in my book, but it still should be a fair bit more fun than a standard car. There are a few condition issues with the car, but overall this appears to be an example that could be had on a budget and be a solid and fun commuter.
-Carter