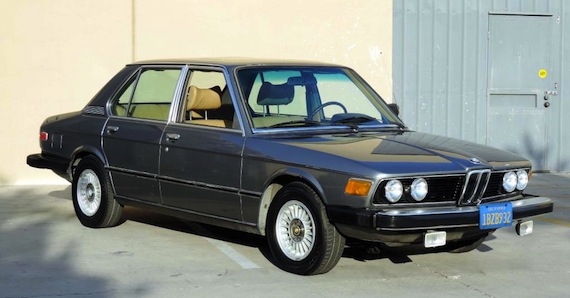 I love my E28 and it's still the generation for me, but the earlier BMW model lineup intrigues me, piqued by the Bavaria down the street I bike by every day and ranging from the 2002 to the E9 and E12. Today's example of the first BMW midsize sedan to truly be a 5er is impeccable, even after 130k miles thanks to one careful owner. The interior's leather and wood combo looks fantastic over three decades on. There are a few bumps and dings, reflecting that it is a real car that has seen real use, but overall it shows the kind of love and attention that I wish all classic car owners would give to their autos, from the well-maintained engine bay to the impressively-clean tool tray. With no reserve and a low starting point, this could be a cheap entry into a great mix of classic luxury and sportiness.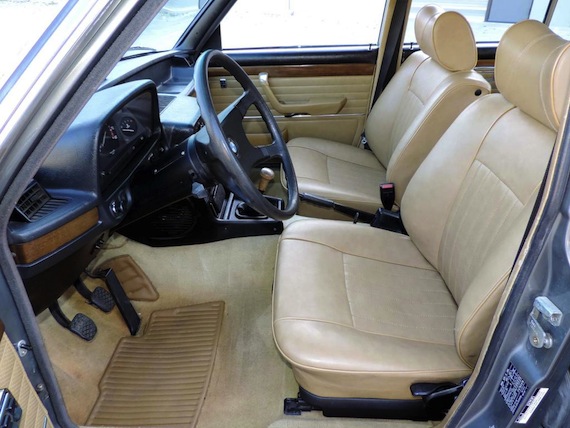 Year: 1981
Model: 528i
Engine: 2.8 liter inline-6
Transmission: 5-speed manual
Mileage: 129,807 mi
Price: No reserve auction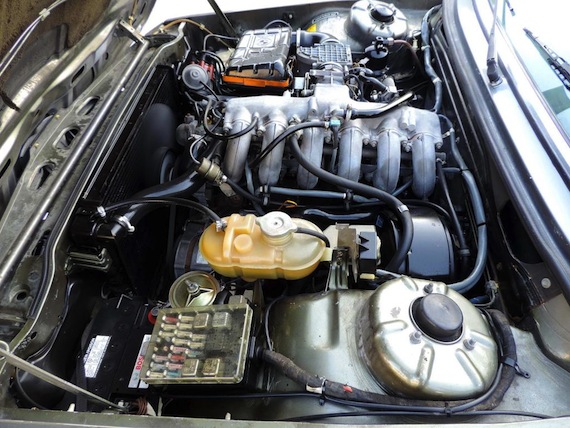 This is an all original one owner 1981 BMW 528 I, 5 spd

-Carfax/Autocheck certified (has passed emissions inspections every time) average Autocheck score is 15-36 this car received a score of 39. Report available upon request.
-Original title (pink slip)
-The car has been in California since new as evidenced by both it's original "blue and yellow" license plates
-Garage kept and very well maintained since new
-129,807 low original miles
-She starts right up and runs extremely well
-Idle is as smooth as a Rolex and the 2.8 lt 6 cylinder gasoline engine sounds amazing! Very fast!
-No leaks, smoke, overheating or strange noises
-The clutch is A+++ and shifting through all the gears is effortless
-The brakes, steering and suspension are all solid and tight along with the entire drivetrain.
-All mechanical, electrical and climate control systems are in good working order
-All windows and sunroof work flawlessly

Cosmetically the car is stunning!
-All original 100% rust free body, chassis and frame
-All original beautiful paint finish (minimal nicks, dings and chips,etc.)
-No accidents/one small imperfection behind driver rear door (see pic)
-Superb chrome, trim, moldings, etc.

The interior is gorgeous!
-No foul odors
-Non Smoker Car
-Excellent seats, dash, door panels headliner.
-Nice wood console
-Clean carpeting

This car is impressive in every way! She is fast and and an absolute pleasure to drive. The new owner will be pleased.

This is a NO RESERVE auction so the high bidder will be the lucky new owner.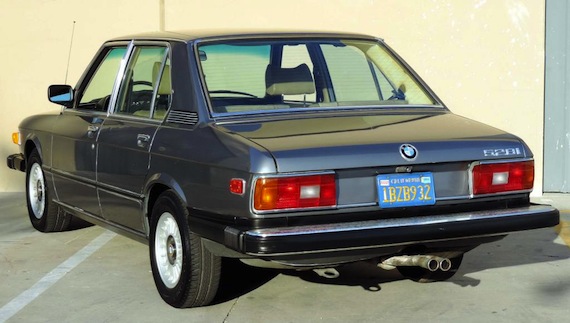 Bidding has been hot but not high, and the mileage and dings may keep some away. I see a car that has lived at most half its life and probably has a lot longer to go. I hope someone can buy it, do a little ding repair, and keep this bevented 528i cruising in style for many more decades.
-NR