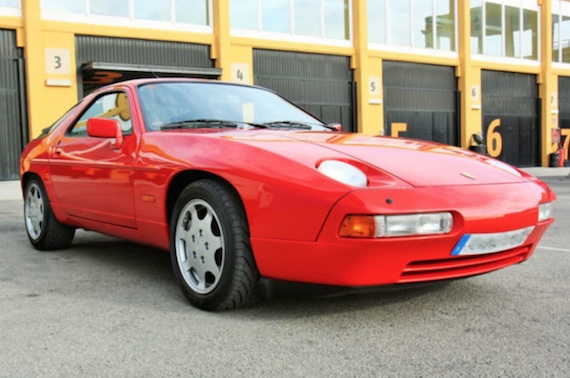 The Porsche 928 has been on my mind lately, no thanks in part to the knowledgable folks over at flüssig magazine. Normally we like to feature examples for sale in the US, but today I decided to peruse one of our favorite sites for used vehicles in Europe, Mobile.de. After searching about, I found a diverse grouping of 928s, all with their own particular charm. We'll start with this eye catching 928CS prototype, the rarest of all 928 variants, for sale in Spain.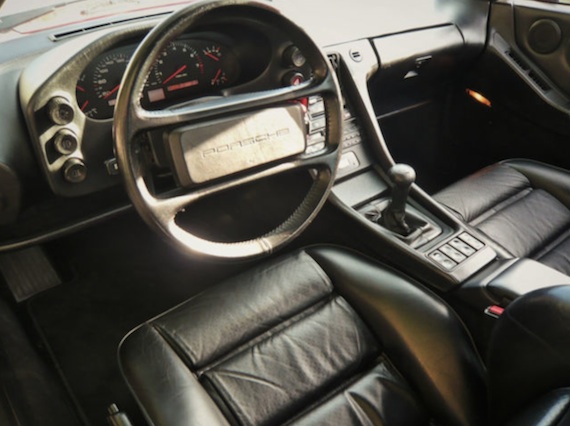 Year: 1988
Model: 928CS
Engine: 5.0 liter V8
Transmission: 5-speed manual
Mileage: 139,820 km (~ 86,880 mi)
Price: €52,000 (~ $56,529 USD)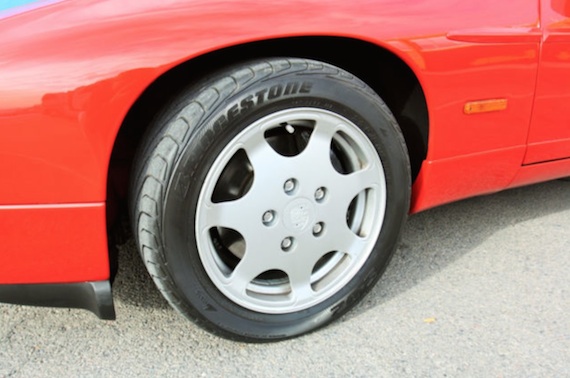 This is a very special unit, a kind of 'one-shoot car' based on a pure 928 ClubSport (motor, gearbox, chassis, suspensions and lighter elements), but equipped with full comfort elements; it was same philosophy than 928 GTE prototype (actually exactly same configuration without Kremer elements). Like this, the car was not delivered to a customer, was a factory owned car.

The car was manufactured in September 1988 and was sold as used in Spain, where was registered in 1993, just two owners. It is in absolutely original state and in outstanding condition.

To highlight:

– Really original state, including all stickers, wheels, keys, dashboards elements, manuals, leather sport seats in excellent condition etc.

– Complete engine and mechanical big stop revision eight months ago: motor supports, injection, timing, power steering, gearbox, clutch, gaskets, etc. This engine has an impressive performance (maybe much more CV than declared).

– Full service two months ago: sparks, oil, every filter, brake fluid, steering fluid, battery, gauges, lambda, A/A gas replaced and new tyres (Bridgestone Potenza S02), with just 1.500 km.

– Great sound system with a very rare original equipment Blaupunkt Berlin IQR-88 (Porsche option 326) with all 10 speakers replaced (adapted to fit in their original cases) by high-end quality Coral speakers.

– Two complete set of keys, full toolkit set, high quality Movendi cover included.

– Available Official Porsche 111 points inspection (January 2015), last revision in Porsche dealer (February 2015) and Certificate of Authenticity.

A great opportunity for collectors or 928 enthusiastic, both due it is a rare model and for his top condition (mechanical, body and interior); it is hard to find a unit like this in Europe.

I can provide whatever detailed information related to car to really interested people. Eventually, some kind of change could be considered.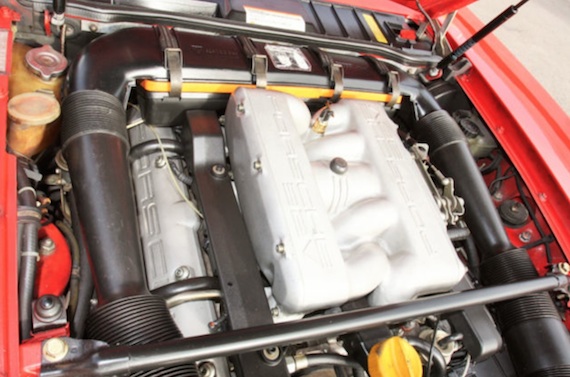 With 928s increasing in popularity amongst collectors, one can be sure the CS model is certain to gain value in the coming years, if only due to its rarity, with only 19 built and a famous owner being famed German race car driver Hans Joachim Stuck.
If you are looking for a manual 928 but perhaps want something a bit more mainstream and current, this low mileage 928GTS with the 5-speed manual for sale in Italy should fit the bill.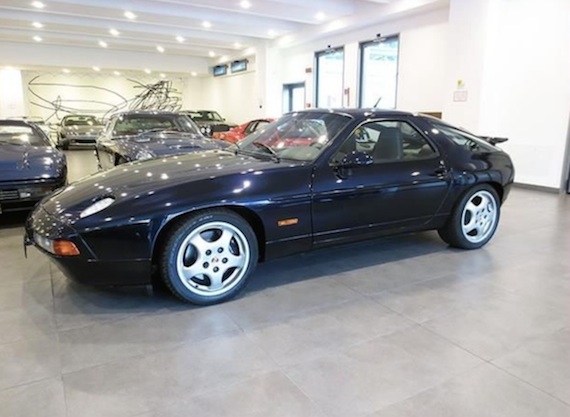 Year: 1994
Model: 928GTS
Engine: 5.4 liter V8
Transmission: 5-speed manual
Mileage: 48,000 km (~ 29,825 mi)
Price: €68,000 (~ $73,947 USD)
For info: Giovanni Lena, +39.329.1037878, giovanni.lena@autovergiate.it

Service book, manual gearbox, electric roof, certified kilometers, excellent condition. We specialize in European customer services, we can deliver the car directly to your home. Please ask for further informations, we have been selling prestigious cars from 40 years.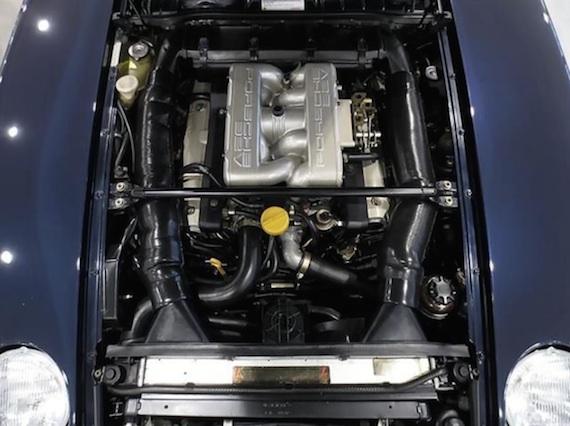 Considering the rarity of the 928CS Prototype we just saw, this is strong money for a GTS, however, it does have much less miles than the aforementioned CS. And even though the CS is more rare, the GTS has been noted of late for a strong increase in values. If, however, you're looking for more of a cruiser and would prefer the two-pedal option, check out this 1993 928GTS with the 4-speed automatic in a rare hue of Raspberry Metallic for sale in Bavaria.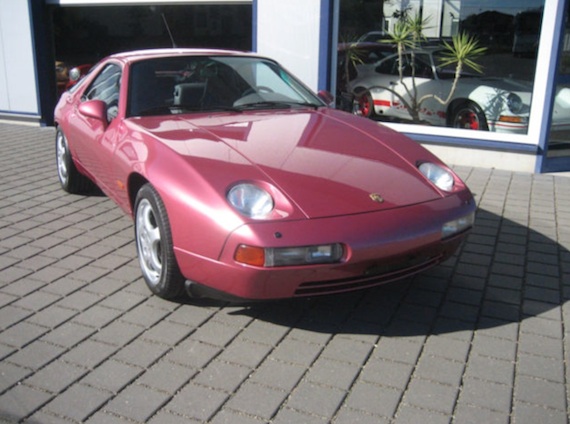 Year: 1993
Model: 928GTS
Engine: 5.4 liter V8
Transmission: 4-speed automatic
Mileage: 43,000 km (~ 26,719 mi)
Price: €37,900 (~ $41,222 USD)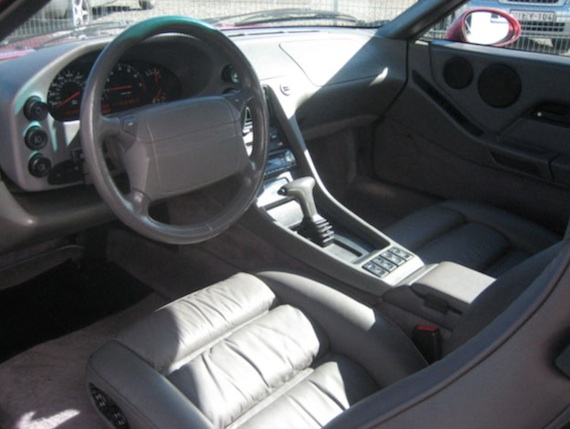 Two owners
No accidents
Raspberry metallic
Classic Grey leather
Full leather seats with gathered leather
Electric seats right and left
Windscreen with green wedge
Rear wiper
Customer service and new tires
TÜV and AU new
Reimportation from Dubai, England later
Vehicle history evidenced by customer service invoices from new member
Very well maintained
Please telephone inquiries only – no emails! Customer order!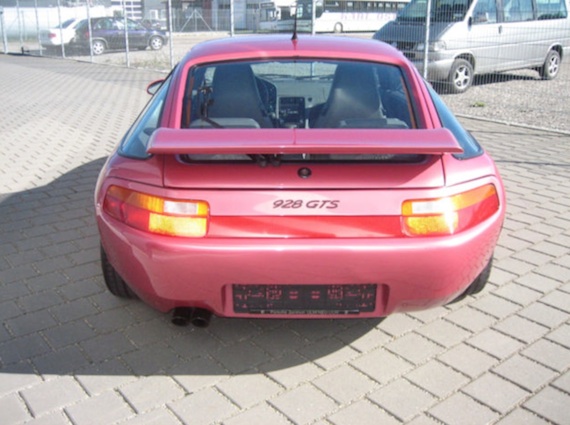 While the color might be shocking to some, I have yet to meet a color I didn't like from the heyday of Harm Lagaay and Style Porsche. I've never seen a GTS painted in this color, but according to the 928 Registry, only one 928GTS in this color exists in the US. It certainly isn't a car for a shrinking violet, but if you want something different there are few better choices. With well under 30,000 miles, the asking price is rather reasonable considering what we've seen some 928GTS models pull stateside.
Finally, we'll scope out this Strosek modified 928S4 for sale at Porsche Zentrum Dresden in Germany. What might seem sacrilege to some certainly embodies the outlandish tuning designs that graced sports cars of the 1980s.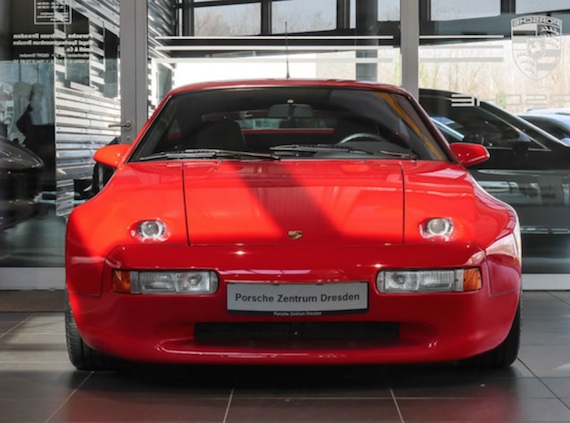 Year: 1989
Model: 928S4
Engine: 5.0 liter V8
Transmission: 5-speed manual
Mileage: 41,450 km (~ 25,755 mi)
Price: 89,990 (~ $97,878 USD)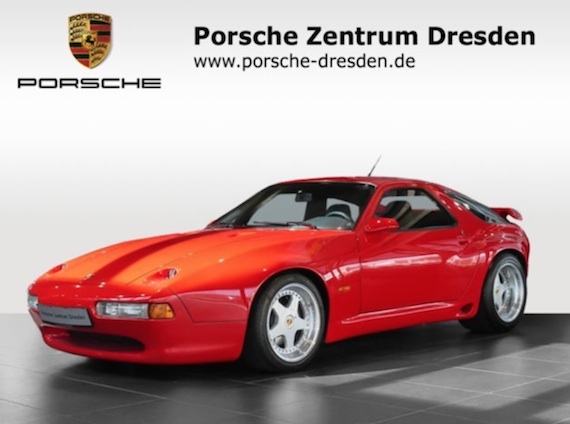 Single owner, famous previous owner

Mileage: 41450 km
Guards
Interior features faux leather black, gathered leather seats front and rear, black
 
Original Porsche birth certificate
Original board documents available
Total vehicle condition according to valuation report "very good"
Vehicle conversion company Strosek: mirrors, front spoiler, fender flares on the rear axle with attached door panel and side skirts, rear bumper, rear hood, rear spoiler, fender flares front, hood, exhaust complete system, exhaust pipes, remodeling standard folding headlights in fixed headlights, vehicle Lowering 32 mm wheel spacers front axle 68 mm rear axle 160 mm, alloy wheels 17 "OZ Racing Front 9Jx17 rear axle 10Jx17, motor drives performance compressor to 30kW

Service at the Porsche Centre carried out with brake discs, brake pads, tires, timing belt, wheel arch liners, all liquids and air conditioning service

Board computer
Blaupunkt Radio
electric windows
electrically adjustable mirrors
adjustable heated driver's seat
adjustable seats passenger seat
Electric driver seat with memory function
Electrically adjustable passenger seat
Height adjustable steering wheel
Air Conditioning
Cruise control
Electric rear door unlocked
Porsche floor mats
Porsche Sport steering wheel
Manual transmission
Bumpers with impact attenuator
Wind protector with Sekuritflexfolie
Central

Second hand
Accident free
Full service history
Non smoking vehicle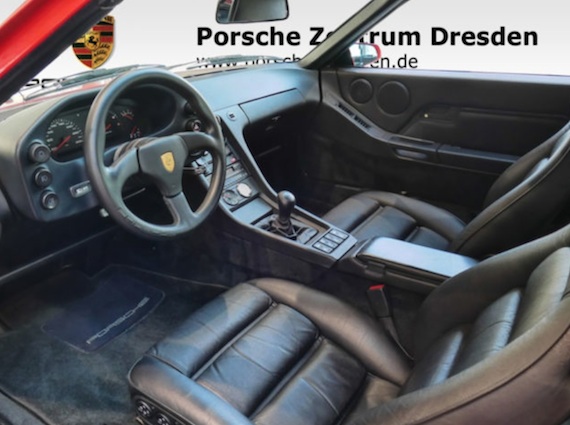 The asking price for this Strosek 928 is certainly eye watering. While I appreciate the car for its rarity and the time in which it was conceived, I just can't get over a 928 without its iconic retractable headlamps. This was a car with a look that was nearly impossible to improve upon, such was the vision of designer Wolfgang Möbius in the mid-1970s. The 928S4 is one of the most common 928s produced, so at least this doesn't seem as sacrilege as if this conversion were done to a 928GTS. After looking over all four cars here, I'd have to say the 928CS is my favorite, with that Raspberry Metallic 928GTS following a close second. Which one would you choose?
-Paul