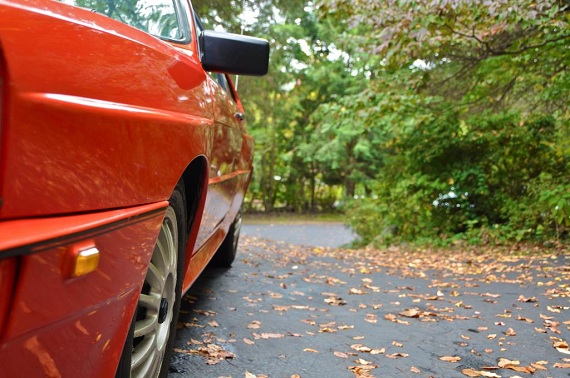 While it's a given that everyone reading this loves cars in general and specifically German cars, the reality is that this "Interweb" thing has developed a serious amount of keyboard warriors who like to brag about how they'd spend their non-existent money on "X" car and what they'd do to it afterwards. There are even more that argue the supposed values of these cars without having actually gone out and bought one. Having spent the last few months writing up some of my dream cars, I can't tell you how many I wish I had the available funds, space and time to go get, but it's a very high percentage of the total. When I click "Publish", I often sigh, resigned in the fact that another car I'd love to own has slipped through my hands.
My only hope is that these cars have gone to a new owner who would love them as much as I would. And every once in a while, you find out someone you know has bought the car that you wish you could have. Such was the case with the Mars Red 20V turbo swapped Quattro I wrote up a few weeks ago. Undoubtedly the best "classic" deal we wrote up last month, the Quattro is the subject of many people's desire but few have even driven in one, never mind contemplated actual ownership. So when I heard that a fellow Coupe GT enthusiast and GCFSB reader had picked up this featured car, I just had to know what I had missed out on. I interviewed the new owner with the hope that it inspires more of you to take the plunge on some of the great quality cars we write up: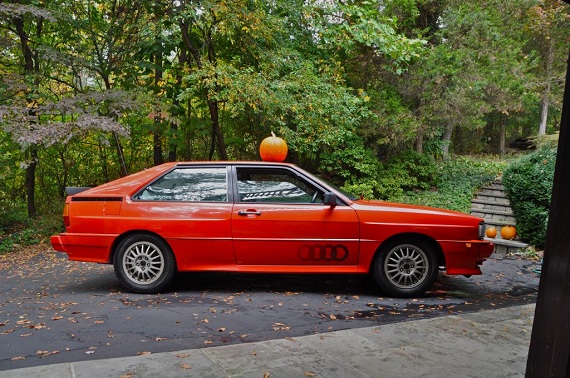 GCFSB: How close to the posting was the car when you arrived?
Matt: The posting was very fair indeed; perhaps he undersold the fact how clean the car was underneath and in fact there is not a hint of rust anywhere. Even the lower areas where the fenders meet the rockers are in perfect condition. I would agree with the seller in that the body is 7/10 and to me the paint looks 90% original as I can still see white undercoat under some chips. The hood has been sprayed. Driver's rear quarter has been scraped and needs sprayed, it's not terrible and shouldn't cost too much to have done. Overall, the car looks to very sharp from just a few feet away. The interior lower dash and center console has been taken apart to go to a post '84 setup. Both original dash and another later model dash are included and in good shape, but I think I will stay with the original early dash style. The cracks from California sun give it character! The original Chocolate brown leather is in good shape but drivers bolsters needs to be redone. An aftermarket VDO gauge pod has been partially installed with boost and water temp. An oil pressure guage will complete the pod setup. Looks like all suspension rubber has been done recently as well as CV boots. The passenger side window switch is intermittent and there is no radio, but the sunroof seal was new which is nice since they are difficult to source.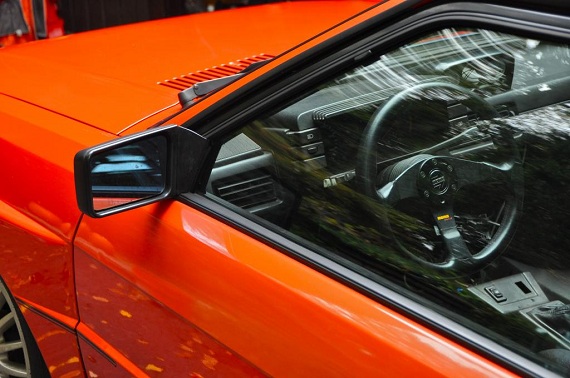 GCFSB: What made you take the leap and buy the car?
Matt: The 3B swap hands down sold it to me. I love the 5 cylinder 10v NA coupe GT engine but it really needs a turbo to push you back. When I saw this beautiful 3B swap I knew how much work went into it. It idles very smooth and starts on the first flick of the key! The New Jersey owner only put 20 miles on it in the two years he owned it, Yet it always started for him long after sitting.The 3″ custom exhaust note is sweet, if not too quiet. A forged DV gives a distinct sound and it pulls very nicely and feels like a refreshed engine, not just a swap. The original California owner put the mechanical time into this car, but I heard he ran into tough times. Personally, I like cars that need just a little work, rather than starting with a cheap project and sinking a lot of years and time into it. So, I was more than pleased to drive it 60 miles home smiling the whole way without issue.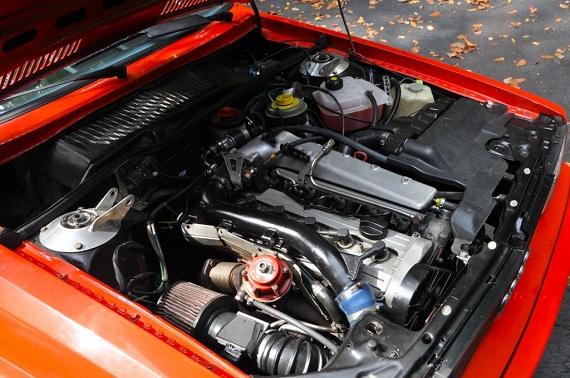 GCFSB: What are your plans now that you own this legend?
Matt: The car has H&R springs which are too low and stiff for my taste, especially on New England roads. I'll go back with the very clean, included stock springs and Koni struts, followed by Fuchs wheels with 15mm spacers. I planned to go to the original Fuchs or maybe 15×8 R8s so I was happy to reduce the price and not take the urs4 wheels which were quite mint. I'm happy to spend more time driving the Quattro rather than making it a restoration project.
GCFSB: Were there any surprises?
Matt: As a diehard Audi Coupe GT fan I was more than thrilled to discover the included "parts"
car was in fact a Special Build. It's a 5 speed, Tornado Red with tan heated leather and working digital dash. The car started after just a few cranks, runs and drives. Needs a side window and brakes and a tuneup and it would be road worthy. It's originally a Virginia car, so it's also rust free. All of this came below asking price.
GCFSB: Thanks, Matt! Sounds like you got a fantastic deal. What else is hiding in your garage?
Matt: I have an Alpine White 1985 Audi Coupe GT (which happens to be one of the nicest in the U.S. – Ed.) and a rare 87.5 "Special Build" in Black with black leather and an automatic transmission. Daily driver is a '95.5 S6!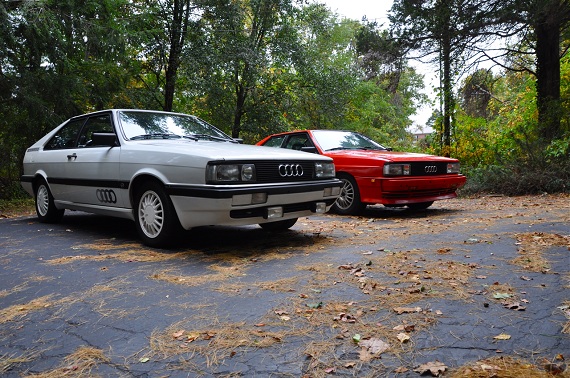 GCFSB: Sounds like a great Audi collection. Thanks for your time and good luck with the new projects!
Do you have a success story you'd like to share with us? Send us an email at web@germancarsforsaleblog.com. If we select you we'll feature your car on Facebook!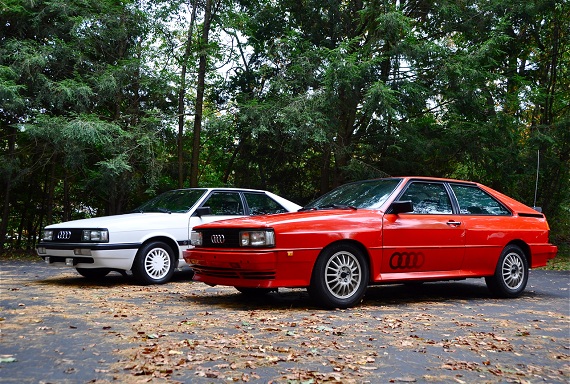 -Carter