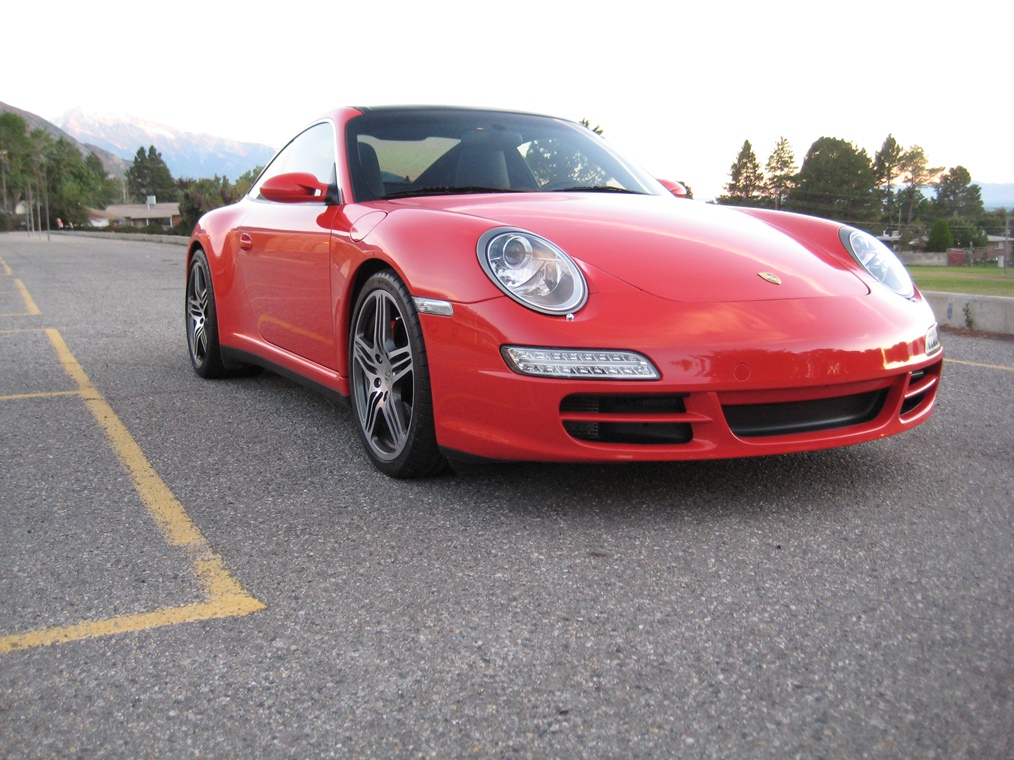 Time for something a little more modern. While I love a classic 911 there is little doubt that in terms of performance a newer model provides more value. With more than 300 hp coming from their water-cooled flat-6 a bone-stock base 996 or 997 will easily outperform many of the best classic 911s. A 996 is generally a better value, but with a 997 you get a more aesthetically pleasing design along with a bit more power. Upgrade to the 4S seen here and the 3.8 liter flat-6 provides 355 hp for the all-wheel drive system to distribute to the road. These cars are quick, refined, and handle very capably. A well-maintained example will have years of driving pleasure ahead of it, which brings us to the car featured here: a Guards Red 2007 Porsche 911 Targa 4S located in Salt Lake City.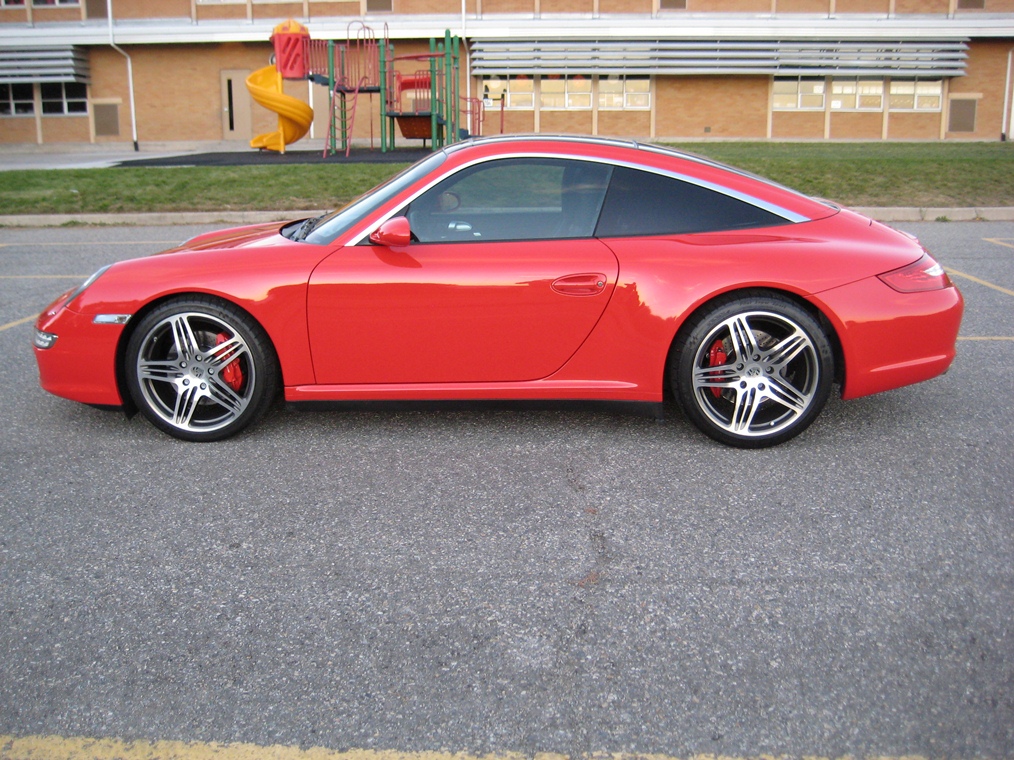 Year: 2007
Model: 911 Targa 4S
Engine: 3.8 liter flat-6
Transmission: 6-speed manual
Mileage: 30,248 mi
Price: $53,500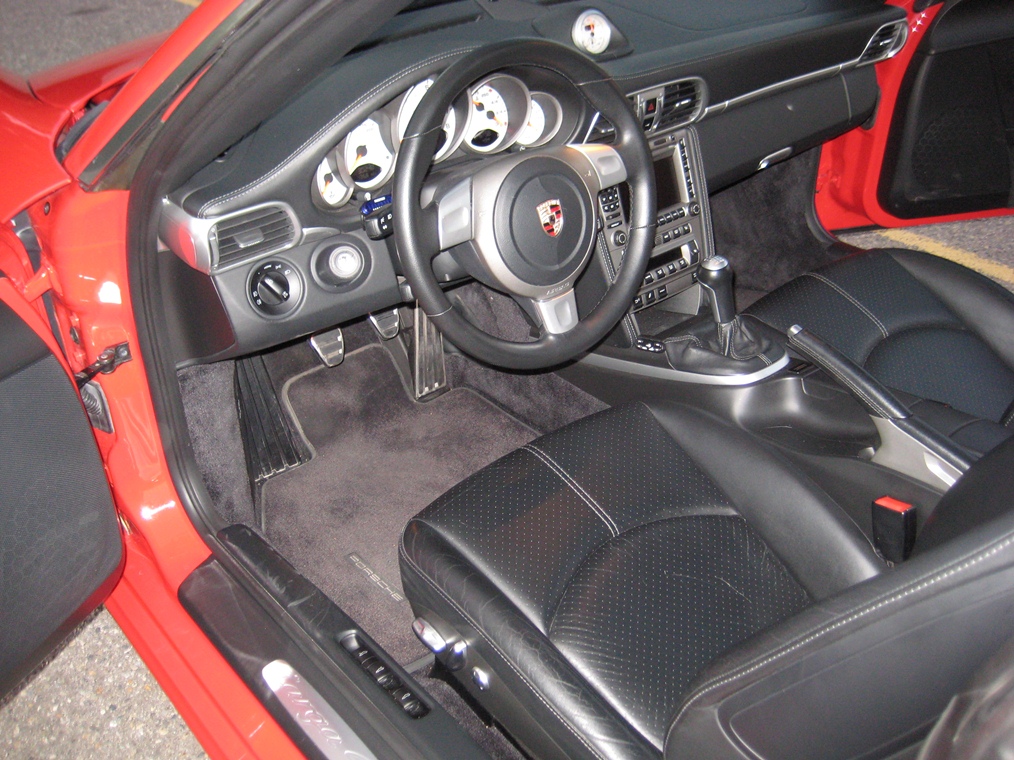 Details:
2007 targa 4S, 6 spd. 30,2xx miles
Guards Red/black Asking $53,500

Original options:
Black full leather, power seats, heated seats, floor mats, dimming mirrors
19″ turbo wheels, sport chrono plus, NAV, Bose, crest in headrest

Aftermarket goodies:
tint, clear bra, Mobridge (bluetooth & ipod)
Passport 9500ci radar detector & laser jammer
Rottec LED front lights & Dectane rear LED lights (all original lights included)
H&R Spacers 7mm/15mm F/R (stock lug bolts included)

Maintenance history (since I purchased the car)
9/7/11 16,500 miles: oil change
10/3/11 new cabin filter
4/4/12 22,000 miles: oil change, replaced serpentine belt (recommended due to age)
10/16/12 25,575 miles: replaced broken shifter cable (seems to be a common issue on the 997s)
11/15/12 replaced original battery w/ Interstate MTP94 85 month battery (original one was getting weak)
4/29/13 27,231 miles: oil change

Overall condition:
Original window sticker, maint. receipts & all manuals & keys, accident free, never tracked, non-smoker, recently detailed in & out. Not driven in snow.
Exterior 9.5/10 No dings or scratches, a few tiny marks on the clear bra that most won't notice
Interior 9.5/10 A little bolster wear & a light scratch on driver's seat on the bottom. Otherwise the car looks like showroom condition.
Tires: Brand new Michelin Pilot Super Sports & 4 new TPMS sensors.

PPI done by Strong Porsche on 10/2/13 & will provide a copy upon request. Title in hand. Car is located in Salt Lake City, UT. Email with any questions.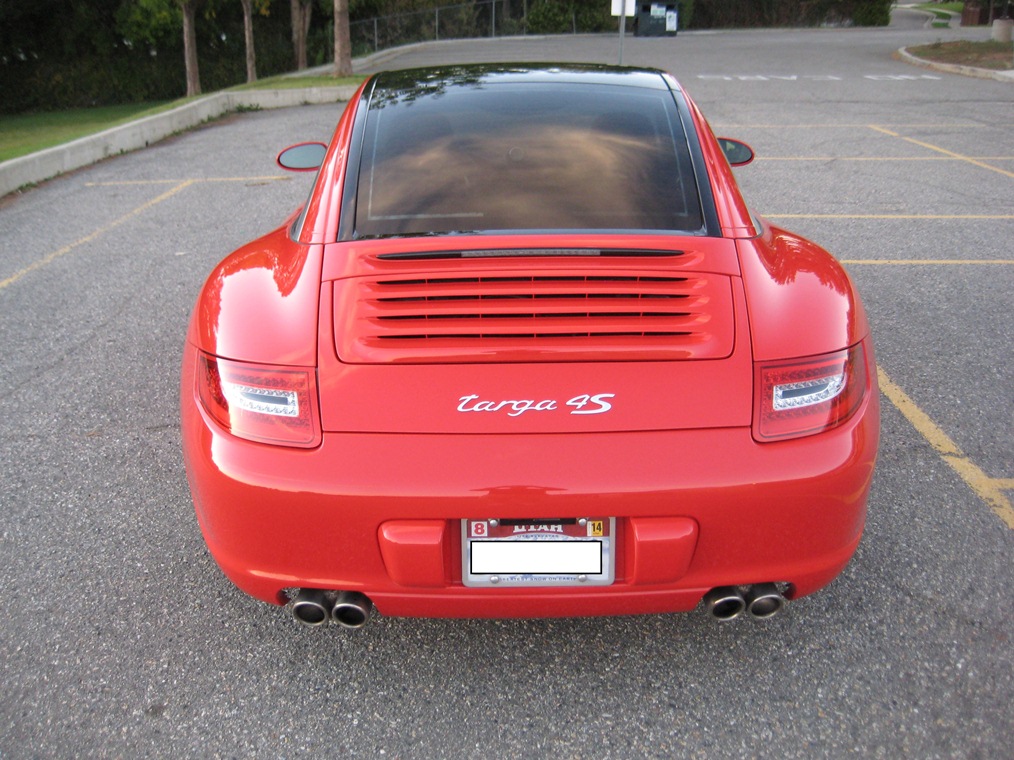 I find Guards Red most striking on a SC or 3.2 Carrera due to it's more apparent contrasts with the bumper design of those cars, but it remains an alluring color even on the smoothed curves of the 997. This car looks nearly flawless inside and out and the owner claims a complete service history on hand. For a newer car with reasonable mileage there is little more that we can ask. A Targa will sometimes sell for a bit lower than the Carrera and Cabriolet since the audience for the Targa is more restricted, but with an asking price of $53,500 this car is priced pretty reasonably. For a driver who enjoys the open-roofed appeal of the Targa or simply finds the Carrera too ubiquitous, this Targa 4S provides a nice departure from the norm and should provide for excellent fair-weather driving!
-Rob