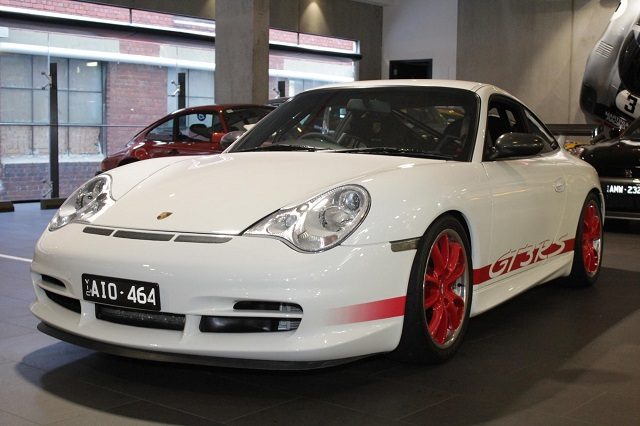 For as long as I can remember I've had a love of cars. Whether it was the childlike wonder for whatever my Dad happened to have at the time or the lust-driven desire of my teenage years, cars were one of those things that occupied way too much of my mind. I even used to be able to identify almost any car at night from a distance simply by its headlights (a pointless skill that actually was useful in a police investigation once). But the car that really impacted my thinking the most is the one we see here: the 2004 Porsche 911 GT3 RS. It was the first car in my post-college years – you know, when I might actually be able to purchase my own car – that grabbed my attention and held it firmly.
At this point I can't even recall when I first encountered the car. It was in magazine articles and Top Gear tested it. I lived in the U.K. during its production and actually wrote about it for a Theology course. So I've seen it in various media and once in the flesh. When Porsche announced that the 997 GT3 RS would be available in the U.S. market I was overjoyed, even if it was well out of my price range. Yet I have always come back to the 996. I actually prefer the design over that of the 997. I don't know why. It possesses the same problems we typically associate with the 996 design, but on the RS it all works beautifully.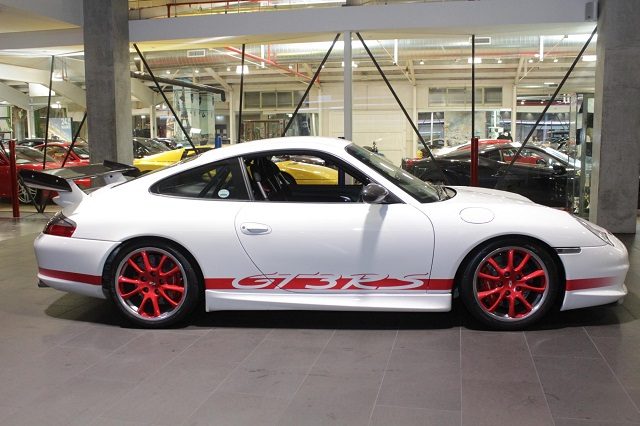 Year: 2004
Model: 911 GT3 RS
Engine: 3.6 liter flat-6
Transmission: 6-speed manual
Mileage: 28,320 km (17,597 mi)
Price: Price on Request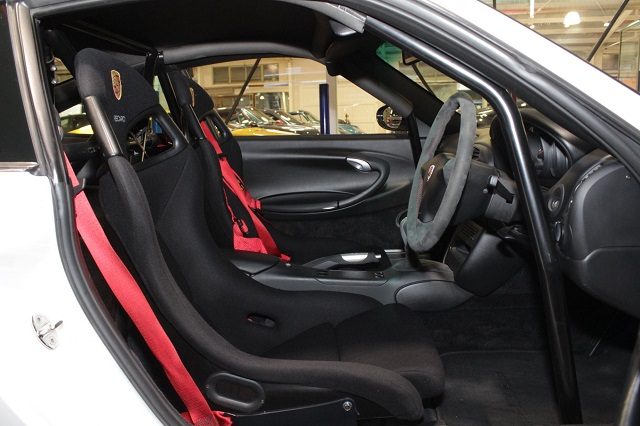 Presenting this very sought after Australian complied and delivered new 996 GT3 RS.

By Porsche enthusiasts, the 996 GT3 RS has now become a true collectors car. The 996 GT3 RS is the second rarest RS ever made behind the 997 4.0 litre.

This example comes with full service history and has also been fitted with a fron lift kit.

Inspection is a must. Please contact us for more details.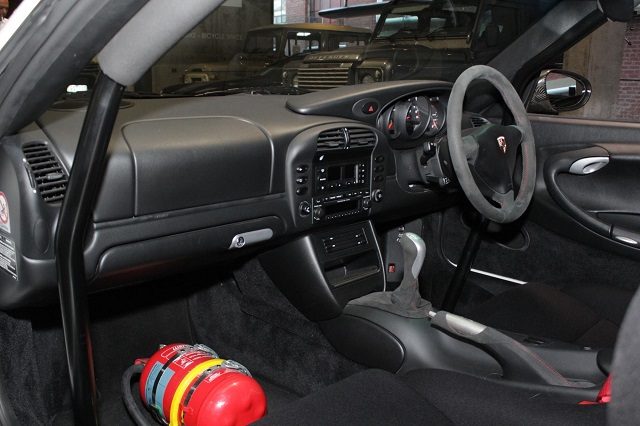 Naturally, for our Theme Week the 996 GT3 RS was one of the first cars I tried to find available. I found only 1 RHD for sale. It isn't from the U.K., but rather it is one of the very few sold in Australia (I believe I've seen 17 total quoted). The mileage is reasonably low (~17,600 miles) and the price likely will be high. I'm almost sure it will be worth it.
Those familiar with the GT3 RS will know that buyers could choose either Carrera White or Carrera White for the exterior paint. Graphics and wheels came with a little more choice: Red or Blue. Of the total production, said to be 682 worldwide, the choice of Red appears to have dominated. I prefer Blue. All those available were White over Red. My search wasn't entirely exhaustive and I'm sure someone, somewhere, is selling a White over Blue RS, but you get the point. So the color here is the less rare of the two, but being RHD already makes it more rare than its LHD peers so I guess we shouldn't get too greedy and demand a Blue one.
I've been looking at the 911 GT3 quite a bit lately. It's a car I like a lot and prices really aren't that bad. But even for less cost the GT3 will always take a backseat to the GT3 RS. I just love these!
-Rob