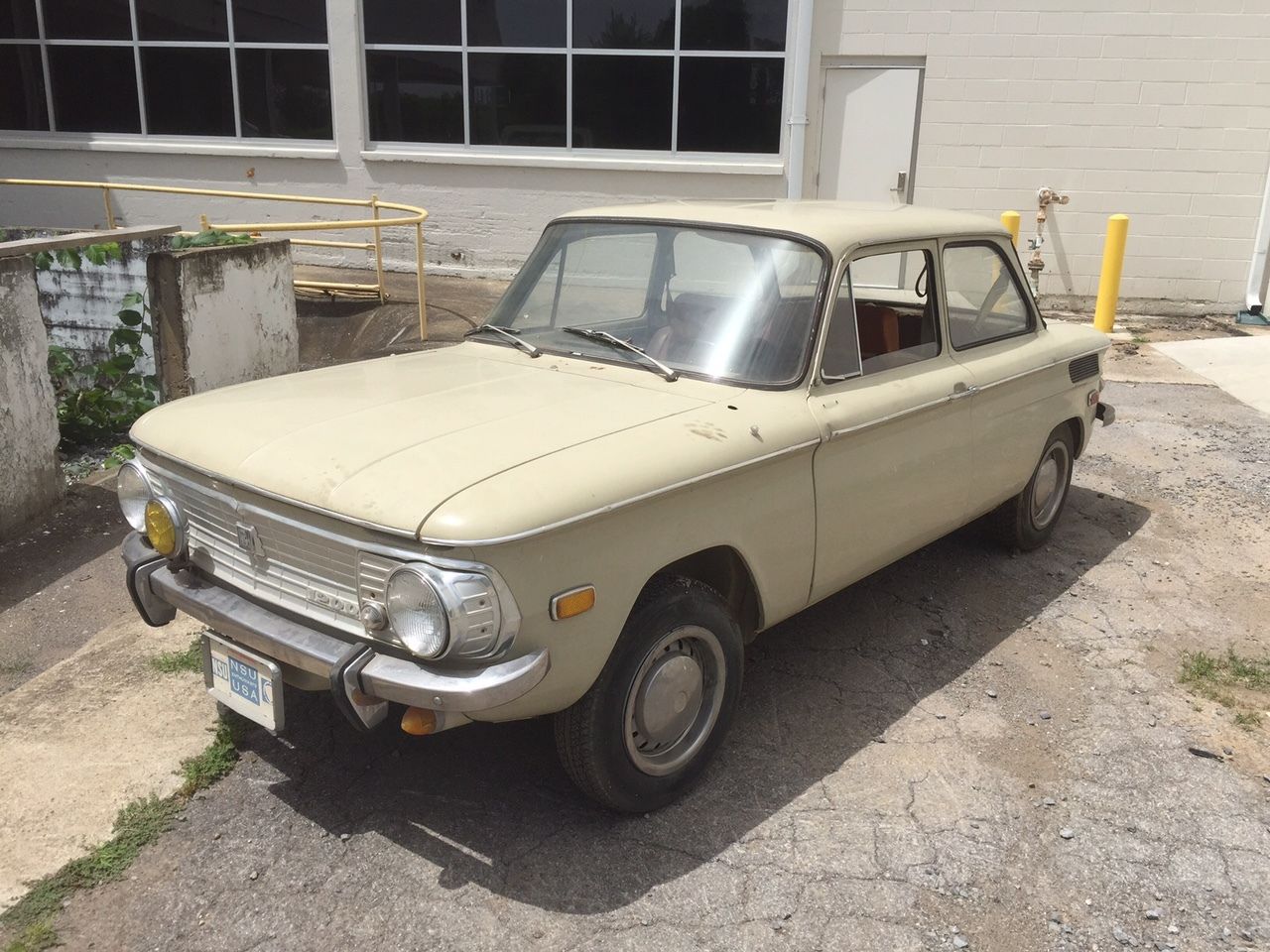 "Hey, nice Corvair!" , they'll shout out the window at you, "What, did you leave it in the drier too long?"
Most people I know seem to view me as some sort of idiot-savant, casually remembering which wheel styles were associated with what model, what colors various cars came in, engine specifications and call numbers – you get the point. But I have to admit to a huge gap in my automotive knowledge. Perhaps it's a willful ignorance, but I'll be damned if every single American car from the 1950s basically looks the same to me. I'll take 'Generically shaped cars for $1,000, Alex!':
"What is Hudson!" (beeeeeep)
"What is a Studebaker?" (beeeeeep)
(more hesitant)
"Uh, what is Nash?" (beeeeeep)
Sure, like the rest of America who grew up before the year 1990, I can ID a 55 Chevy at a distance thanks to Don McLean's insistence that you weren't American if you couldn't, but otherwise there's this huge void of massive steel shapes that mean little to me.
What's interesting is that I can so easily identify the differences between the Volkswagen 1500, the BMW 700, and the NSU Prinz. All were rear-engine, three-box sedans that were built at the same time. They all have a very, very similar shape. And yet, to me they're as different as….well, a BMW and Volkswagen can be. NSUs are rare as the proverbial tooth of a hen here in the U.S., so is this forlorn 1200 worth a roll of the dice?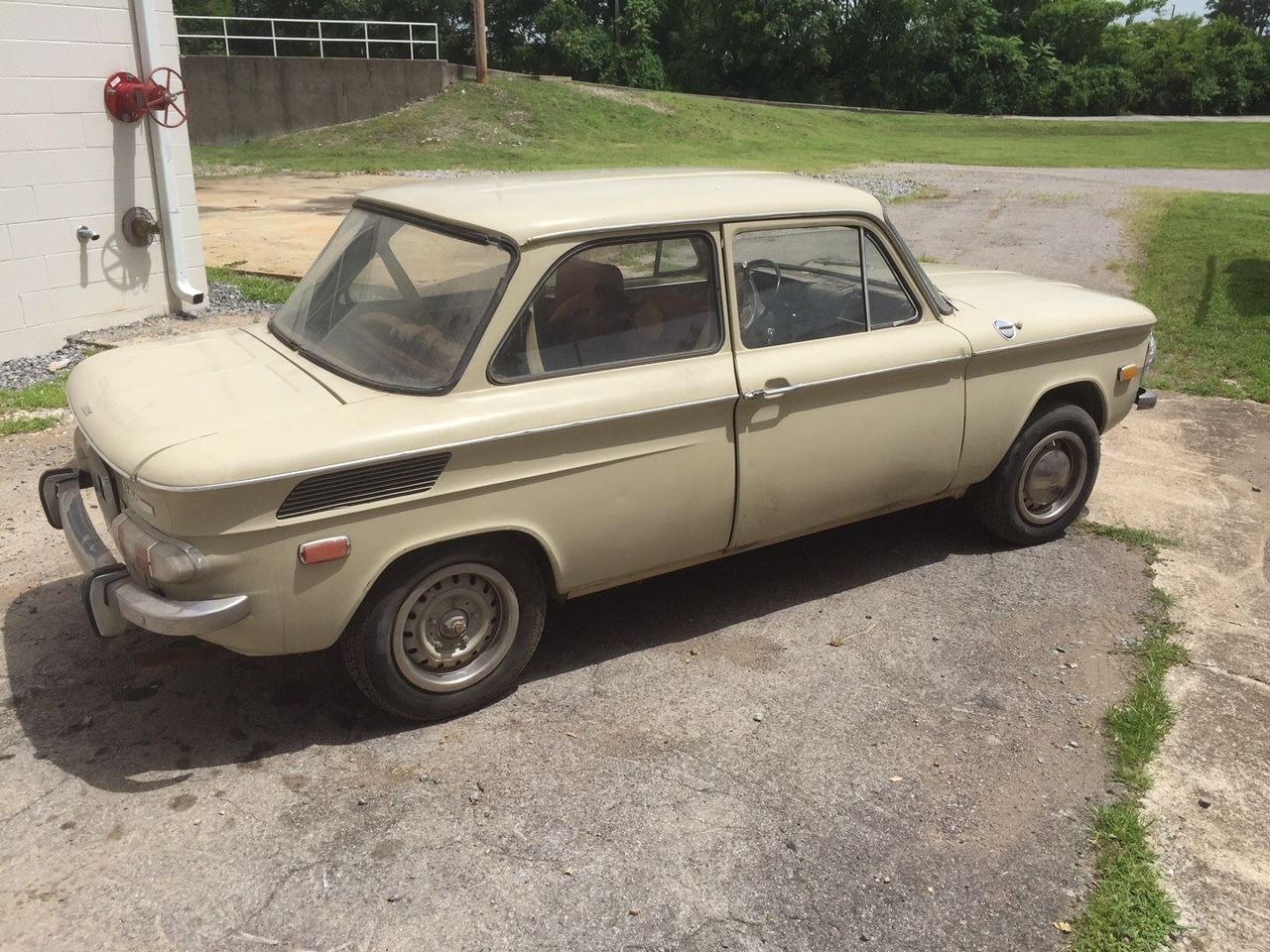 Year: 1970
Model: 1200C
Engine: 1.2 liter inline-4
Transmission: 4-speed manual
Mileage: 18,434 mi
Price: No Reserve Auction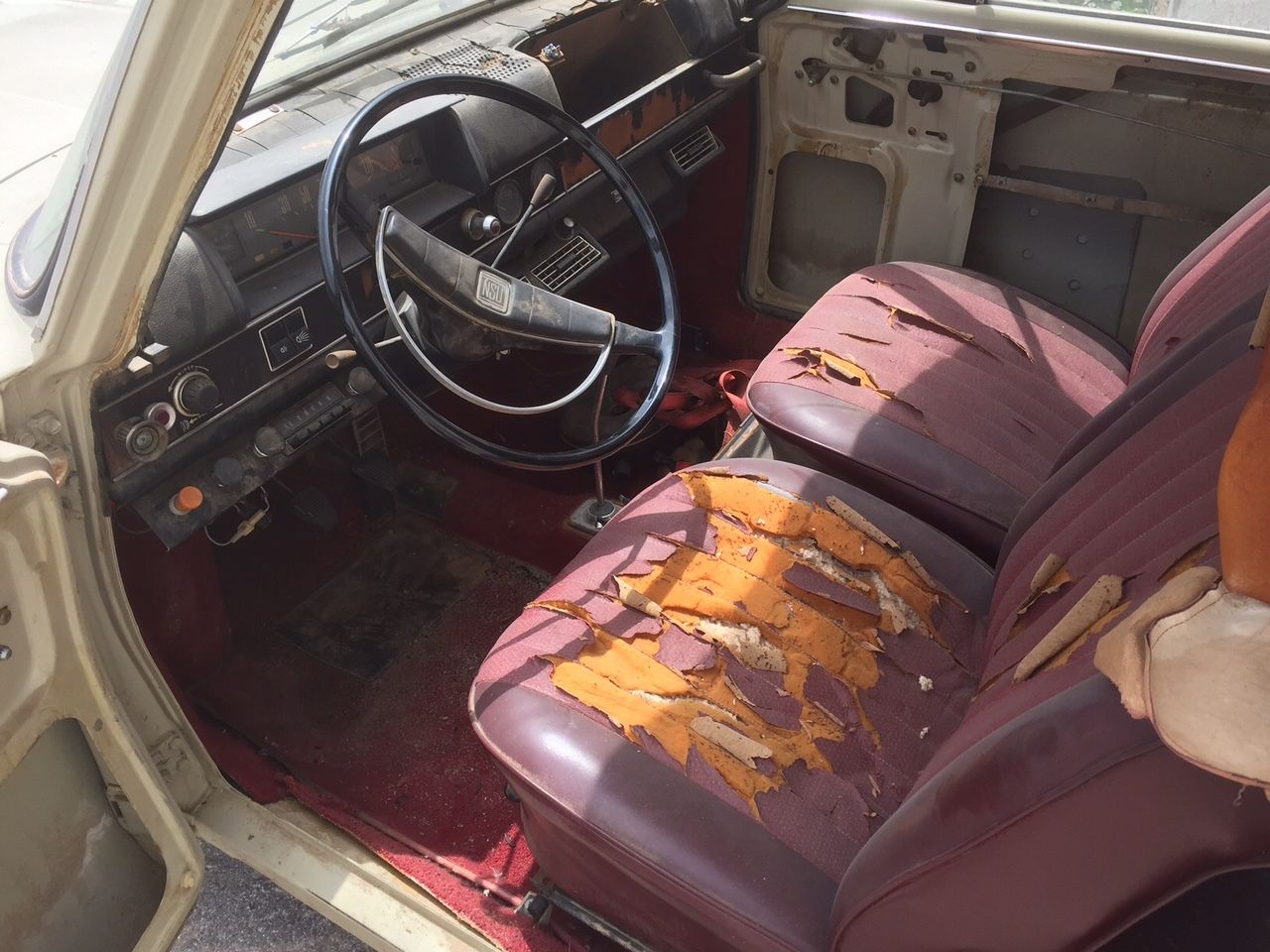 Just out of 30 year storage along with 5 more NSU's (see my other listings). Gas tank, lines carb pulled and cleaned. Starts and runs. Engine sounds good. Shifts through gears. Needs brake job. Body and interior in decent shape. All glass good. Great candidate for restoration or daily driver with some work. Inspections welcome. See photos for condition. Will help load on transport.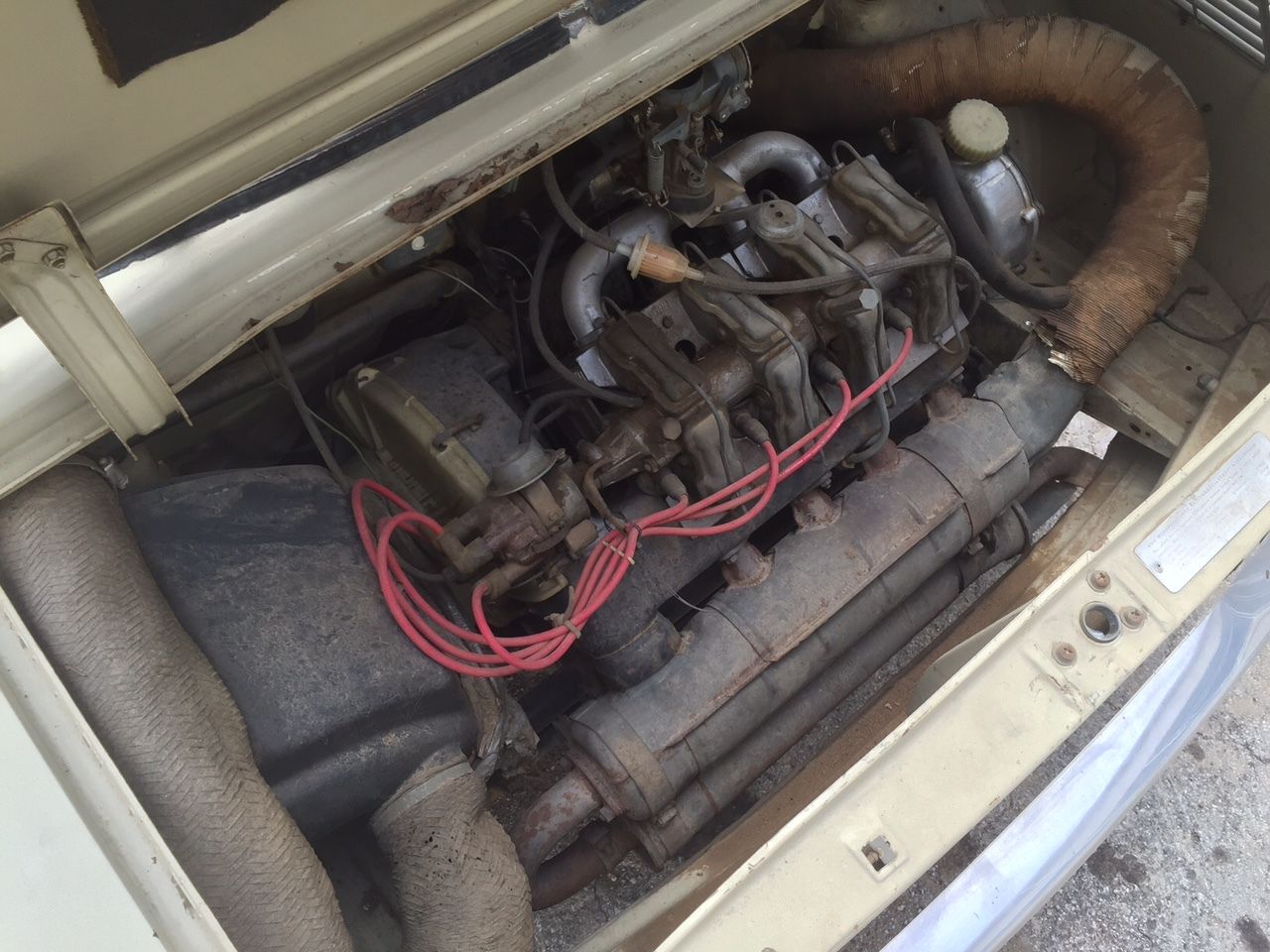 The Typ110 NSU took the basic Prinz and stretched the wheelbase 7″, creating more internal space. Power was also up to 55 in the new 1.2 liter, 4-stroke inline-4 – however, it remained firmly in the rear and retained the characteristic air-cooled NSU motorcycle heritage . The Typ110 was renamed the 1200 for the 1967 model year, and was available in "upscale" C version with more "Comfort" features. NSU cars were produced only for a short time as the company was swallowed up by Volkswagen in the late 1960s. Struggling to find a home for the NSU designs which ostensibly competed with their own successful air-cooled products while simultaneously integrating Auto Union's Audi into their lineup and moving towards a new water-cooled, front-engine, front-drive setup, NSU's productive capacity fell victim to changing times. The NSU Neckarsulm plant would be the basis for Audi's resurgence and later the 924/944 production, as well.
This 1200 is a rare site, as all early NSUs are in the U.S.. It comes from a seller who is parting with his entire NSU collection, including two 1200s and two smaller Prinz models. This particular car seemed to be the best of the quartet, but it will without doubt take a thorough restoration riddled with difficult of finding parts for these cars. Strange, then, that someone so devoted to NSUs spent so little time explaining the history of the car, or even describing what it was on eBay. You'd be forgiven for thinking, at first glance, that this was some discarded Soviet-era GAZ sedan that had been smuggled out of Kantfindonthemapistan. Yet, it's far too good and unique a car to just throw away, and the no reserve auction means that you could pick up the entire run of Prinz models this seller has for well under $5,000 at the current time. Currently, these cars are really only valuable in Sport Prinz, Spider or TT variant – but that doesn't mean that this project isn't worth a roll of the dice. It will just take the right person who doesn't mind a serious challenge, but the end result will be a car few have ever seen in the flesh.
-Carter