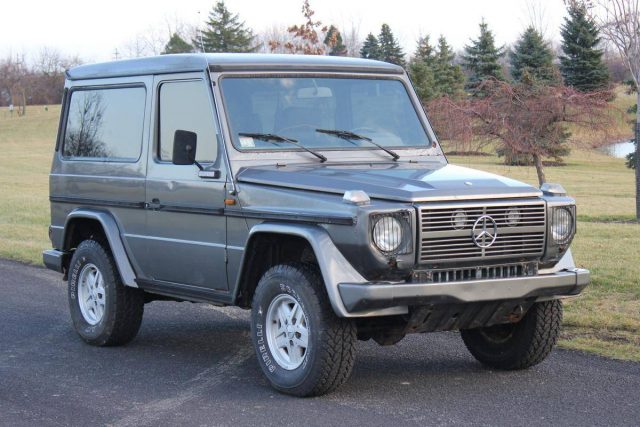 Rust never sleeps. No, not the 1979 Neil Young album. I'm talking about actual rust. The thing that kills vehicles and ultimately our livelihood. In my opinion, once you start battling the rust bug, it turns into a never ending war. Sometimes you can live with it if it's cosmetic but once it starts turning into a structural problem, you have a big problem. Unfortunately for this 1985 Mercedes-Benz 280GE for sale in Ohio, the rust problem has probably hit the point of no return.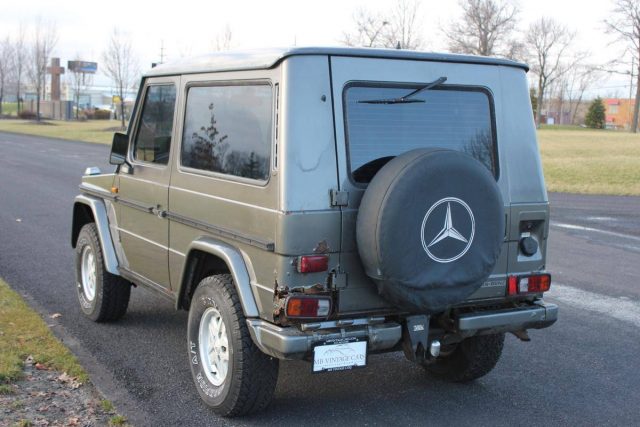 Year: 1985
Model: 280GE
Engine: 2.8 liter inline-6
Transmission: 4-speed automatic
Mileage: 117,000 mi
Price: $12,950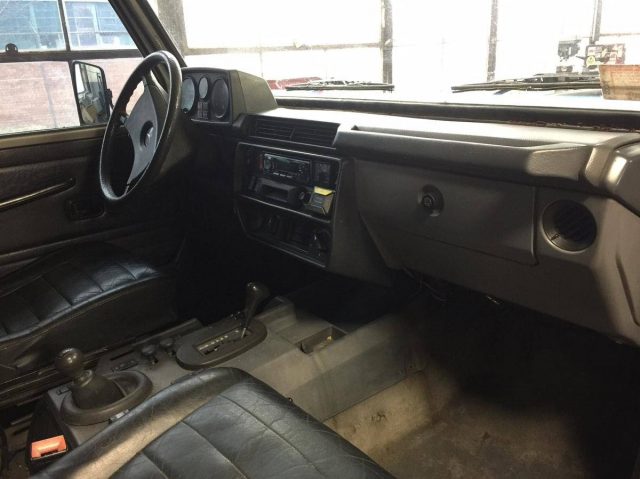 Chassis: WDB46023217045680

A 1985 Mercedes 280 GE Wagen. Grey with a black leather interior, automatic transmission. 117,000 original miles. Just came out of a long term ownership. Has been off the road for some years, we just got it running, and it runs and drive well.

The body is very straight, no signs of any accidents. There are some rust spots by the windshield, the rear tail lights, and the rear tail gate as you can see in the pictures. Also, as you can see there is some rust on the undercarriage as well.

A good driver, needing work.

Any questions welcome.

Please message or call Frank Sajjad at 2166452100.

(We can help to make arrangements for worldwide shipping.)

Shipping cost to Rotterdam or Felixstowe, UK is $1,500

Price: $12,950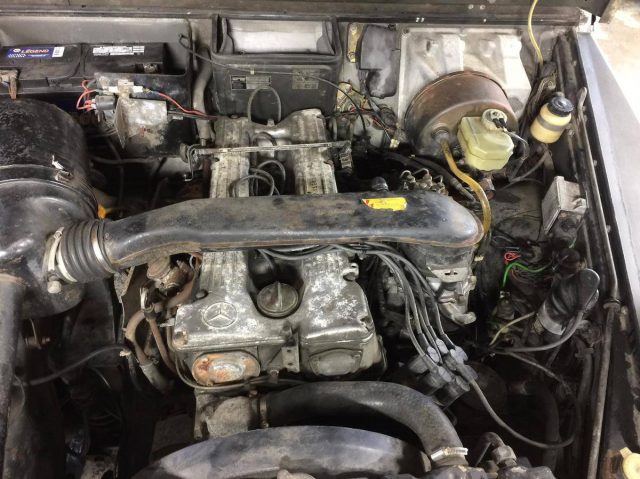 When I first glanced at this W460 3-door, I thought it looked a little rough around the edges. But after cycling through the photos and really taking a look, I think this one is sadly too far good. Rust has begun to consume almost every body panel on the 280GE and the undercarriage wasn't spared either. The driver's side rear panel that holds the taillight into body is disintegrating into nothing and that poor taillight is holding on for dear life. The sad part is that isn't even the worst of it. The entire lower part of the sheet metal holding the front windshield is nearly rusted through on almost the entire width of the vehicle. I would be shocked if water wasn't sneaking into the cabin through there already. Under this W460, the frame actually looks solid. It's just everything else that is a rotting mess. The interior isn't much better as the carpets looks like they've been exposed to water for some time now. Whether or not that's because this truck has been in water up over the doors or that much water actually leaks into the cabin is anyone's guess.
The price of $12,950 is the cheapest I've seen for any running and driving G-Wagen that wasn't smashed in somewhere. Usually the buy-in price for any G is around the $20,000 mark so if you're doing the math at home like I am, it's not adding up. Honestly if you took this thing to any competent body man he'd chuckle and tell you he needs to get back to work. There is no fixing this truck outside of an entirely different body shell. If you reached that point, your money should be going somewhere far more useful. The 280GE is probably bound to live out it's days as a farm truck or off-roader only because any state with vehicle inspections would take one look at this thing, chuckle and tell you he needs to get back to work. Even if you cut the price in half I still can't see it being worth it given its issues.
– Andrew