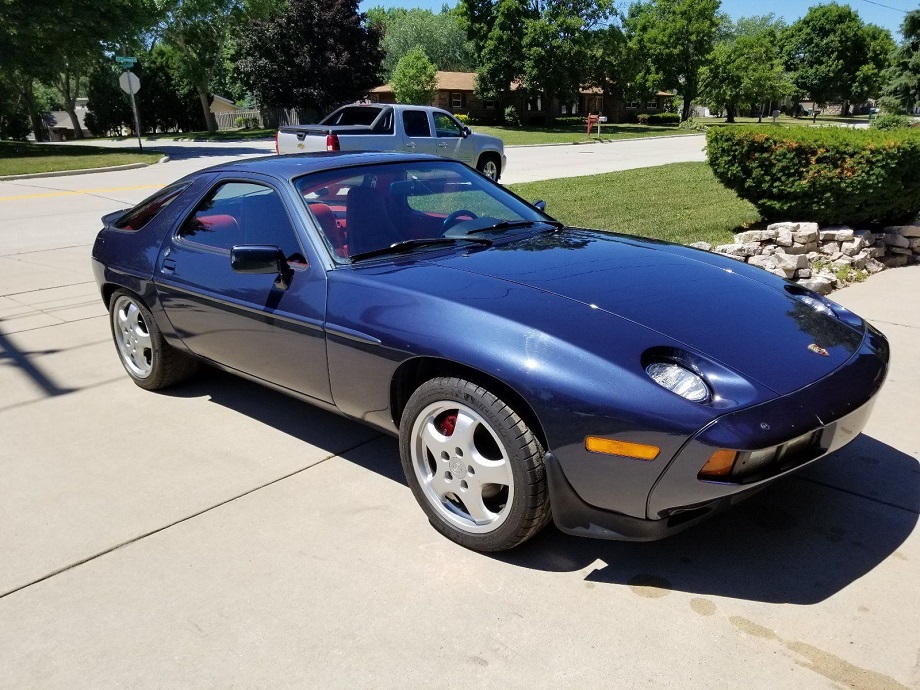 We've been running with the "Roll the Dice" posts for a little while now, but this will be the first time I have taken a foray into that segment. While all of the marques featured in such posts pose inherent financial risk, Porsche may represent the riskiest of all since the price of entry is in many cases already rather high. This is especially the case with my most favored car, the 911. But I really want to like this car and given its current state, a roll of the dice may be just want you're looking at.
This is a 1985 Porsche 928S in the very rare combination of Prussian Blue Metallic over a Can-can Red interior. It's a very striking combination and one that I absolutely love. Prussian Blue makes for a very pretty exterior color, but without being flashy. Can-can Red is…well it's all flash. The juxtaposition of the two colors works great and you're certain to attract plenty of attention. It's also not something we see on the 928 too often. And that's why I like this 928 quite a bit. It helps that both the exterior and interior look in nice shape. It's mechanical condition…that's where the roll of the dice comes in because the seller seems to have a decent sense of what the problems are, but not necessarily the cause of those problems.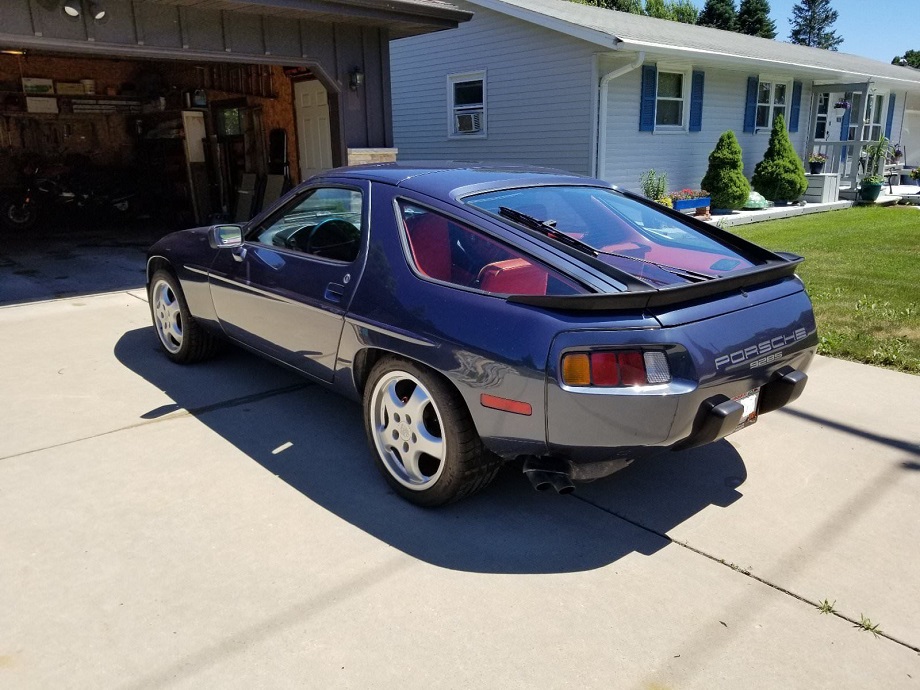 Year: 1985
Model: 928S
Engine: 5.0 liter V8
Transmission: 4-speed automatic
Mileage: 117,004 mi
Price: $8,000 Buy It Now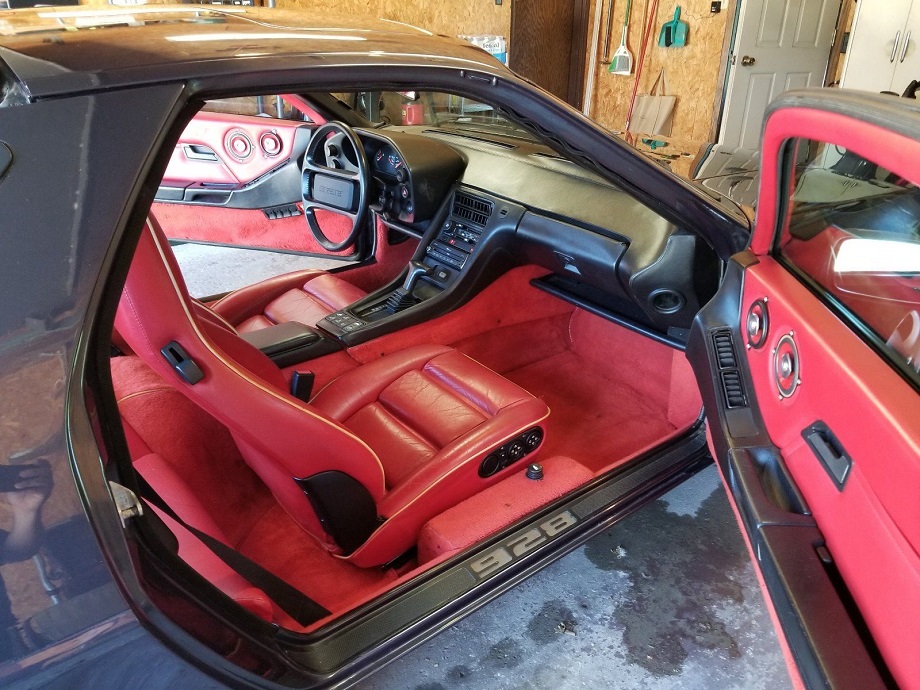 1985 Porsche 928 S in special order "Prussian Blue Metallic" with "Can-Can Red" interior (total 80's color scheme). Car is rust free (stored inside) and in pretty good shape for a 33 year old car. You don't see many of these around anymore and have been going up in value in the last few years.

The good:
Well, it's a Porsche.
Color scheme is rare.
17″ Cup C2 rims, tires have about 90% life remaining (Michelin Pilot Sport on rear, Pilot Super Sport on front).
Head gaskets replaced at 112K miles, steering rack at 107K miles.
Timing belt was changed prior to me owning it, based on emails with previous owner's mechanic (reputable).
Have all of my receipts plus some invoices from previous owner.
Also installed a 7″ touchscreen in-dash DVD player.

The bad:
Vacuum leak that I can't find….resulting in rough idle.
Recently replaced tachometer hovers around 900 rpm, regardless of actual engine speed.
Passenger door does not unlock with key (in pass. door lock). Works when locked from driver's door or lock buttons.
A/C hasn't worked since I've owned it.
Blower fan acts up once in a while (could be a resistor pack).
Dash and pod have some cracks/warping.
Driver's seatback has some scratches (probably from something in back pocket).
I think the vibration damper in the torque tube came loose from it's carrier…rattles at idle, but goes away when it's under a load. Have a replacement torque tube with Constantine Super Bearings.

This car has gremlins that need to be chased and caught. I don't really have the free time to devote to it. These cars are very complicated. This car would be best suited for someone who knows them inside and out or has a mechanic that knows the breed.

Includes belt tension tool, spare oil filter, lift bars, car cover and miscellaneous parts.

Yes, the ride height looks high in front. I recently took it off it's storage skates and the front hasn't settled down yet.

This car is for sale locally.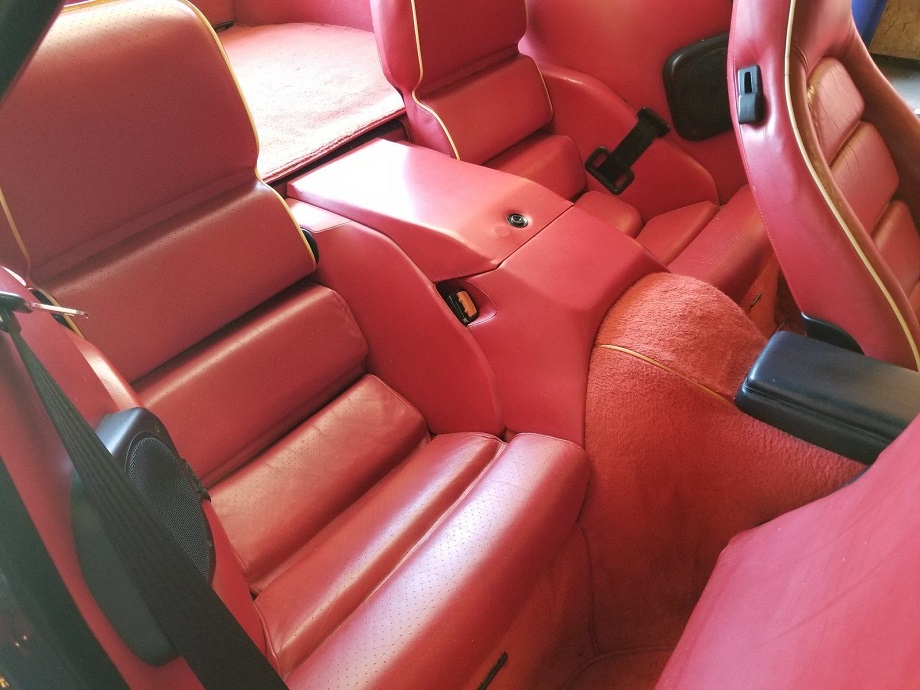 I feel like this is a fairly standard roll the dice equation as it encompasses the basic features of high maintenance costs and a number of unresolved issues. The seller says that all receipts for work performed under his ownership are present along with a few from the previous owner. So we may be looking at the typical case of a host of deferred maintenance that slowly has been coming together, but obviously issues still exist. As he states, the 928 is a complicated car and as such they have been known to pose (expensive) problems when not maintained on time. His hope is to find a buyer with enough familiarity, or access to a mechanic, to understand the issues and tackle them without going through the costly process of replacing parts seemingly at random and hoping it works. Overall that seems like the right approach.
The list of faults isn't all that short, but they also don't seem of the sort where you might expect serious problems. Perhaps more of a quantity over quality sort of thing. But given all of that the asking price doesn't seem too bad. It's an automatic so it won't command quite as much as the more rare manual equipped cars and perhaps given that the price could come down a little. But at $8K I'm not sure how much more we'd expect. If you're a 928 fan looking for interesting color combinations and aren't scared away by a project, this could make for a fun prospect. I'm sure once looking good and running well it'd be a joy to drive.
-Rob