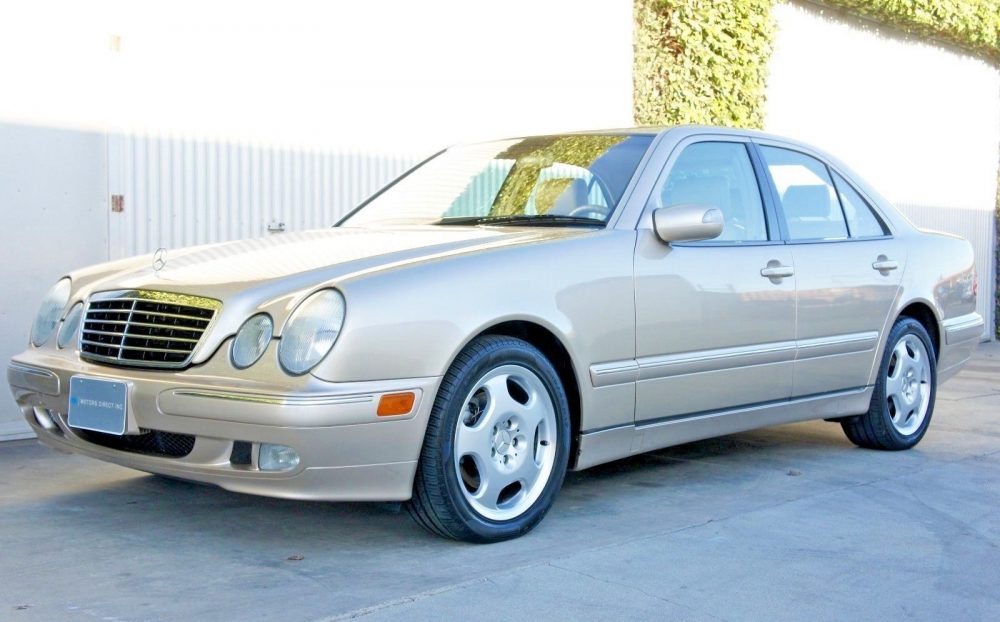 A little over a month ago I checked out a 2002 Mercedes-Benz E320 with an amazing 18,200 miles on it. I personally wasn't so amazed by it because it was an average as a car gets. Yes, it was clean, but it didn't have many options at all and actually had a few issues. Today, I have another W210 E-Class with low miles, but this one is the V8 E430. This E-Class with a little under 48,000 miles checks in from Costa Mesa, California but again, I'm not blown away with it for some reason. Maybe it's just the terrible color again?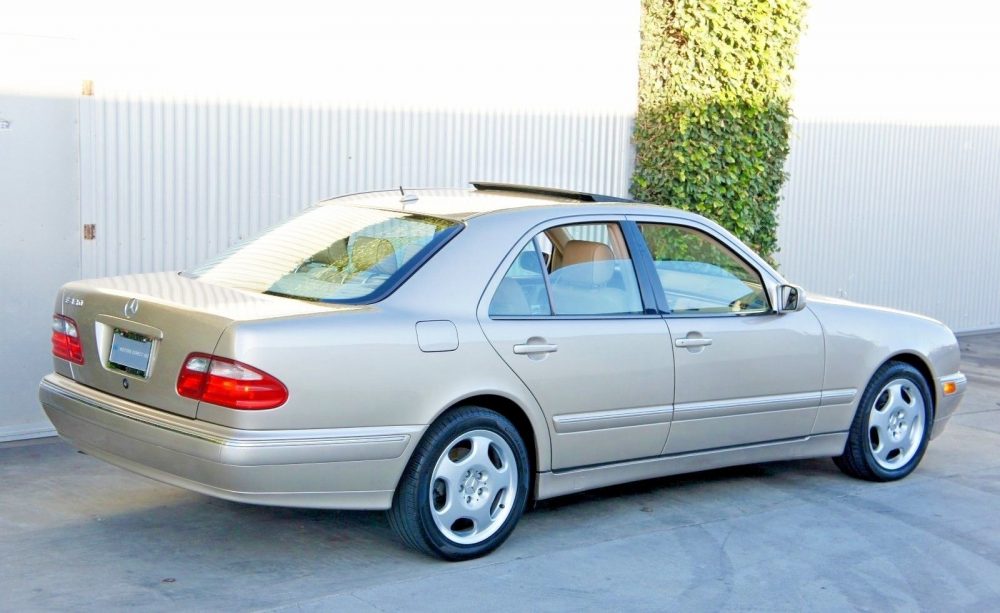 Year: 2002
Model: E430
Engine: 4.2 liter V8
Transmission: 5-speed automatic
Mileage: 45,838 mi
Price: Buy It Now: $15,980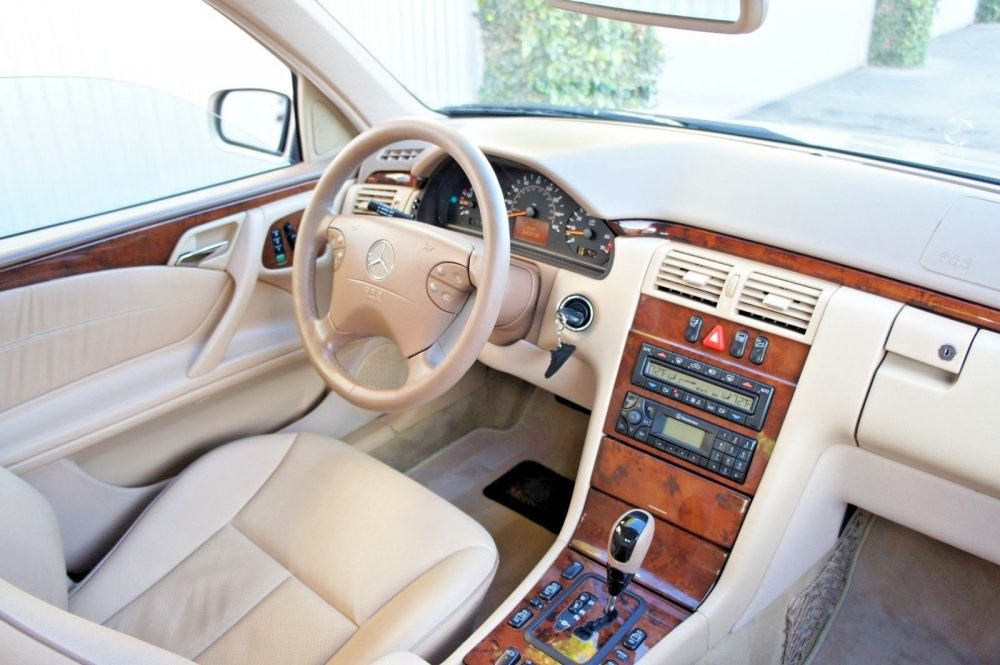 WELCOME! A new vehicle has come to our lot. We have for sale an absolutely beautiful and clean 2002 MERCEDES-BENZ E-430. This beautiful E-CLASS has ONLY 46k MILES ON IT!!! It is an UNBELIEVABLY clean vehicle inside and out. It comes with a CLEAN & CLEAR TITLE and WITH a clean AUTO-CHECK history report. This E-430 is in NEAR MINT condition, and there are hardly no signs of wear, and no signs of abuse. STILL SMELLS LIKE A BRAND NEW MERCEDES! This E-430 comes with an AUTOMATIC 5-SPEED Transmission and is equipped with TIPTRONIC. THIS MERCEDES IS A NON SMOKING VEHICLE. Also comes with 1 key fob. It has no signs of abuse at all. I have personally driven and inspected this truck and it starts up right away, runs, drives and sounds amazing. It has A LOT of power. It does not smoke, overheat or knock. The transmission shifts all gears very smoothly and properly. The A/C blows ICE cold and all power options seem to be in great working order.

The interior is VERY CLEAN and almost flawless and has been professionally detailed. The interior has options such as DUAL POWER SEATS, LEATHER SEATS, STEERING WHEEL ADJUST SWITCH, SUNROOF, FACTORY RADIO, PIRELLI tires mounted on Factory Mercedes rims. The exterior is as clean as you see it, and we highly would recommend this E-430 to anyone that is in the market for a great rare find. This MERCEDES is as clean as it gets and has been a very well taken care of unit. I have tried to describe this vehicle to the best of my ability and have taken a lot of pictures so you can see every angle of your soon to be new classic! Any questions feel free to give us a call at anytime @ 949-433-0916 -or- SEND US AN E-MAIL

1-OWNER VEHICLE

BUY WITH CONFIDENCE!!! THIS TRUCK IS AWESOME!!!

All of our vehicles receive a fresh oil change and oil filter before they are sold to you. On top of that we have our own sub-contracted technicians perform a multi-point inspection on each vehicle. This inspection includes the following:

Lubricating Chassis Fittings
Inspect Air Filter & Breather Filter
Inspect Oil Seals & Oil Drain Pan Plug and Seal
Inspect Wiper Blades
Check/ Adjust Tire Pressure
Inspect PCV Valve
Brake Fluid
Transmission Fluid
Differential Fluid Level
Power Steering Fluid Reservoir
Coolant Reservoir Level
Battery Fluid Level
Windshield Washer Solution
Inspect Coolant System Pressure
Inspect Radiator Cap & Hoses
Inspect Drive Belts & CV Boots
Inspect Brake Adjustment Plugs
Inspect Power Steering Seepage
Lubricate CV Boots, Door Locks, Latches and Hinges

** Please call us if you have any questions or concerns about this vehicle or any other vehicle on our lot so give us a call to see what else we have to offer, 949-433-0916.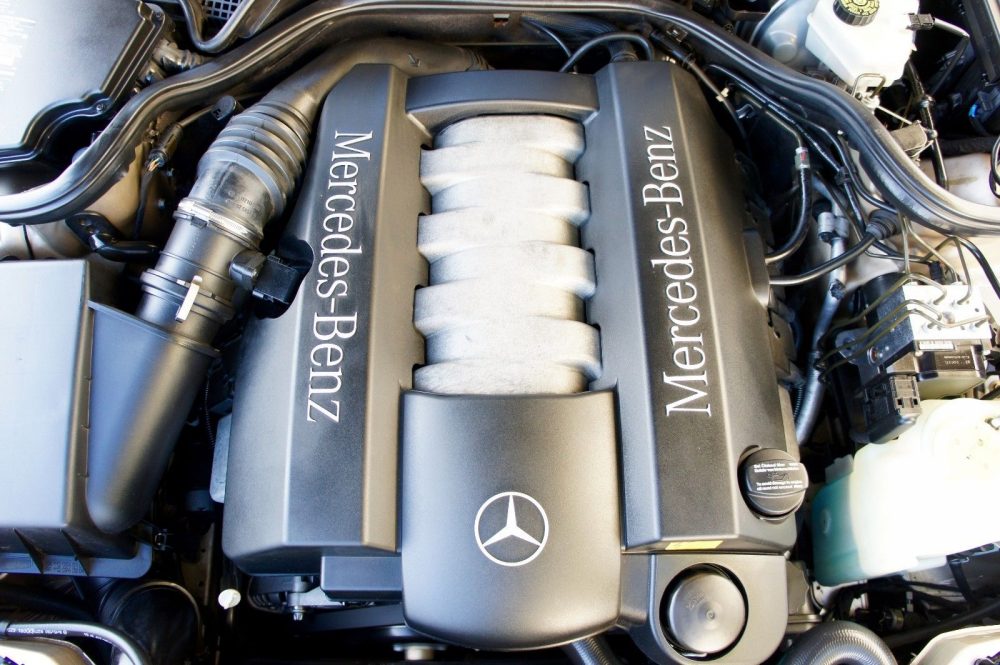 Like the E320 from a month ago, low mileage doesn't automatically mean ideal condition. This car suffers from the dreaded burnt out pixels on the gauge cluster that is oh so common. Another thing is that this car wasn't even optioned with heated seats. It just seems crazy to me that even in 2002, you had to pay extra for heated seats in a V8 E-Class that you are already paying over $50,000 for. Other than those two little things and the extremely boring color combination of tan and beige, this one looks as it should.
There is no way that I can justify paying $16,000 for this car. That kind of money can buy you a nice E55 and have enough money left to buy a half-decent E320. I don't know where they came up with that price but I'm just not seeing it at all. The W210 E430 just kind of hangs out there kind of like the W124 400E/E420 did and just now as they starting to creep up in price. Will the same thing happen with these? I wouldn't bet on it. These don't have the same feel and charm as the W124 just because of what the W210 is. Spend $16,000 on a E55 with 46,000 miles? Good buy for now and the long-term. Spend $16,000 on this car in tan and doesn't even have heated seats? No way.
– Andrew