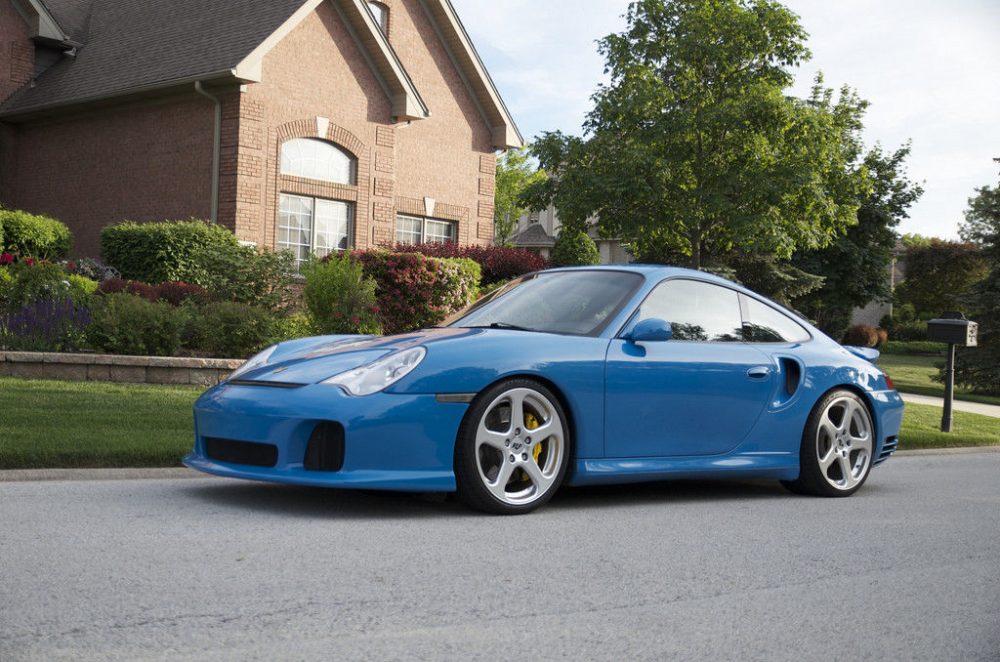 How do you take one of the Porsche's best performance values and make it even better? You send it to…RUF? To be honest that would not have been the answer I'd have thought was correct. A RUF conversion isn't exactly a cheap enterprise to undertake so while the performance and overall appeal certainly will be increased those improvements typically come with a significant increase in price. Such does not appear to be the case with this 2001 Porsche 911 Turbo, which in 2012 was converted to RUF RTurbo specs.
Granted we are a few years down the road and pricing for a RUF conversion always has been significantly lower than for one with a true RUF VIN so perhaps it does make sense that the pricing here seems quite reasonable relative to the performance. But in a world where we frequently see a 996TT with the X50 package priced higher than this (with the caveat that those are asking prices and not necessarily selling prices) I think this one represents kind of a nice bargain.
It also looks phenomenal. Ordered in paint-to-sample Bugatti Strong Blue and then enhanced by the various RUF additions, this 996TT stands well apart from others of its kind. I'm not sure if this sort of lighter, non-metallic, blue will appeal to everyone, but it most definitely is unique. I happen to love it!
1 Comment