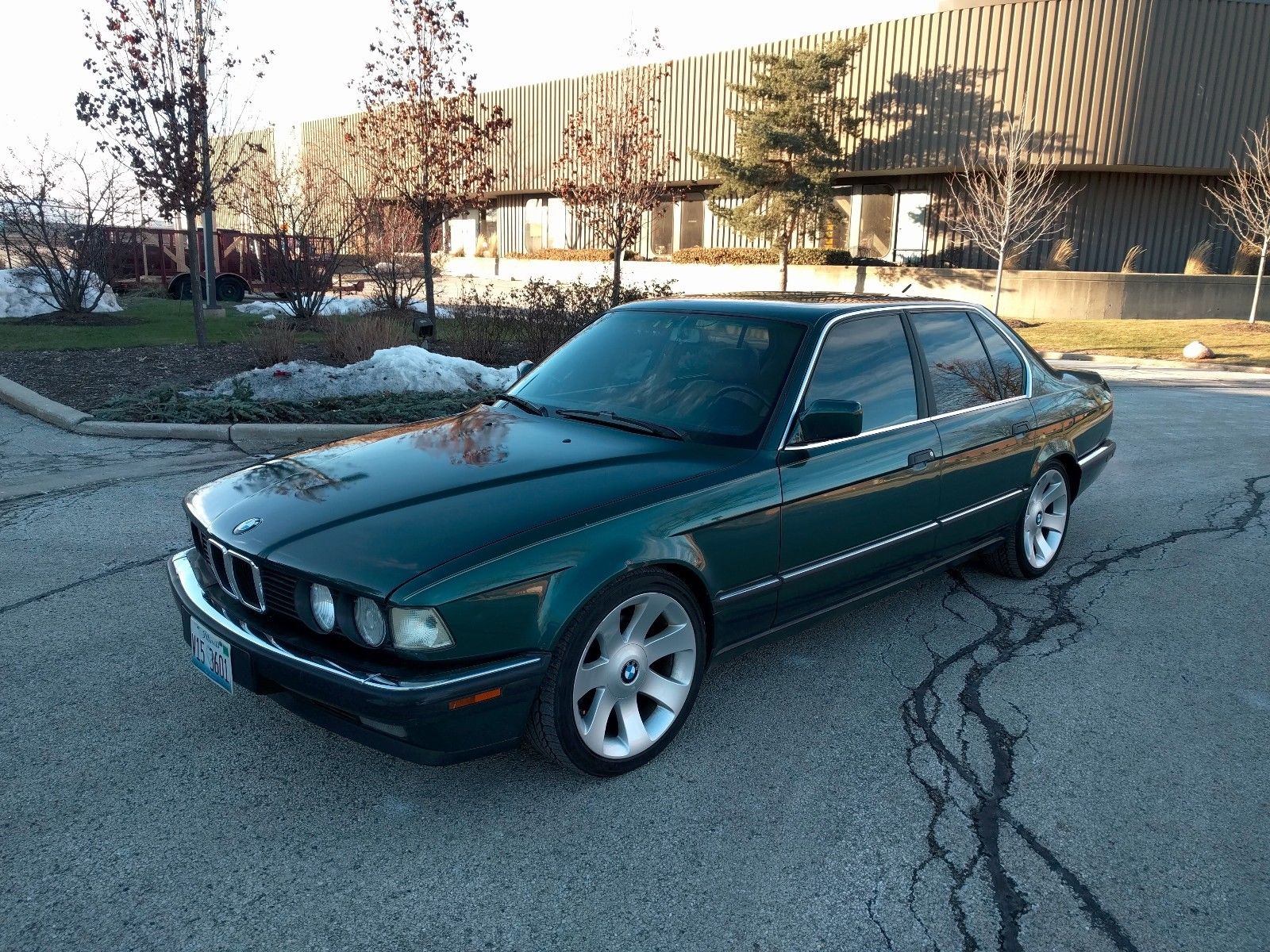 Okay, let's get this out of the way first. This is certainly not the nicest E32 on the market. With 190,000 miles on the clock, there's plenty of evidence of the 27 years that have passed since it entered service. The leather is tired, the pinstripe is faded and under the hood looks quite dirty. It's got blacked out windows and sits on wheels some three inches larger than the stock units. It's not the best color combination, nor is it the biggest motor available in the chassis. So why the heck is this 735i up here? One reason – the transmission. Like Audi, BMW took a gamble that a few select drivers in the early 1990s would want to row their own gears, so for a brief period you could opt for a 5-speed manual in your large executive sedan. This is one of those original cars, but is it worth a roll of the dice?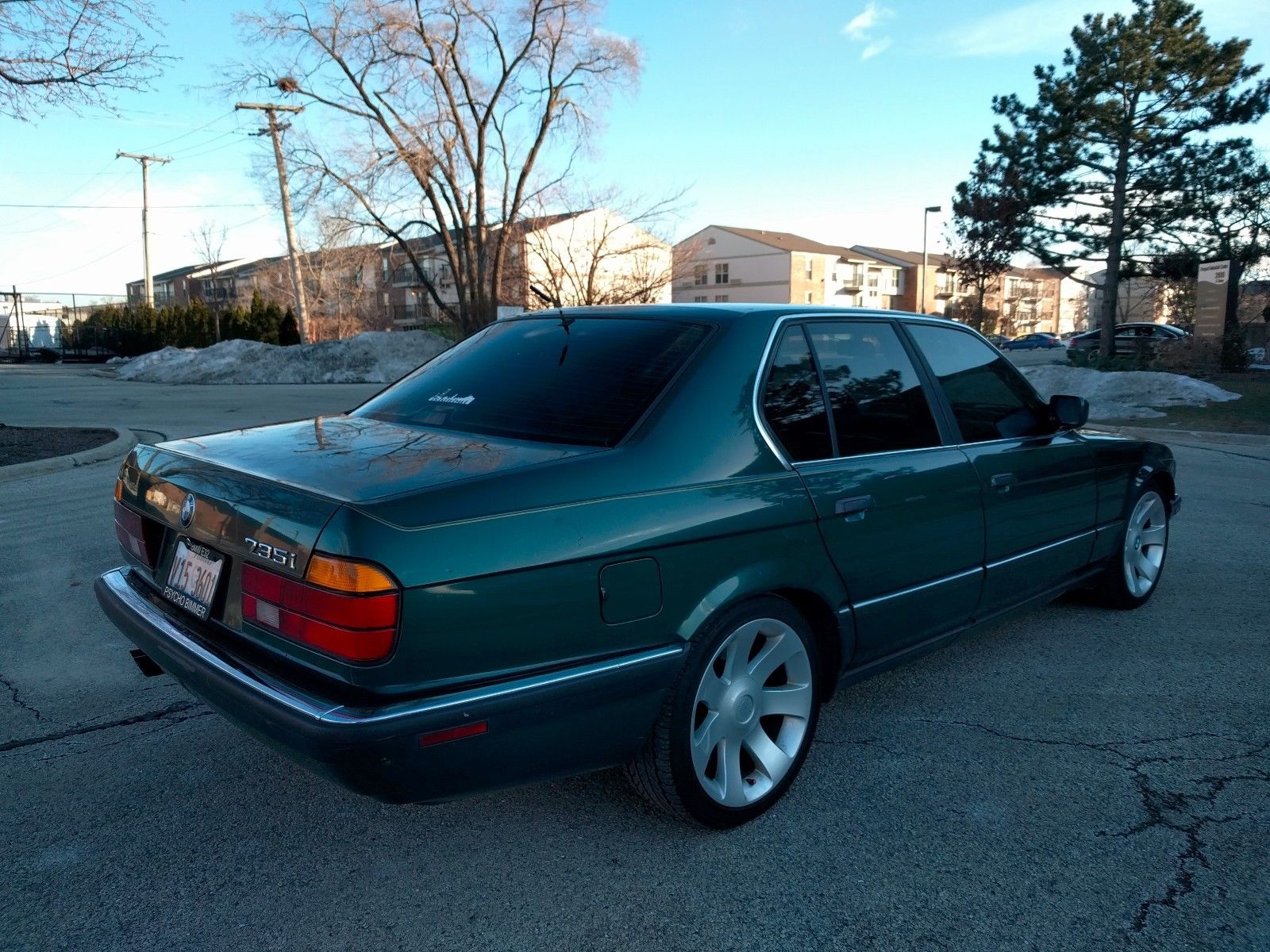 Year: 1990
Model: 735i
Engine: 3.5 liter inline-6
Transmission: 5-speed manual
Mileage: 189,900 mi
Price: $5,500 Buy It Now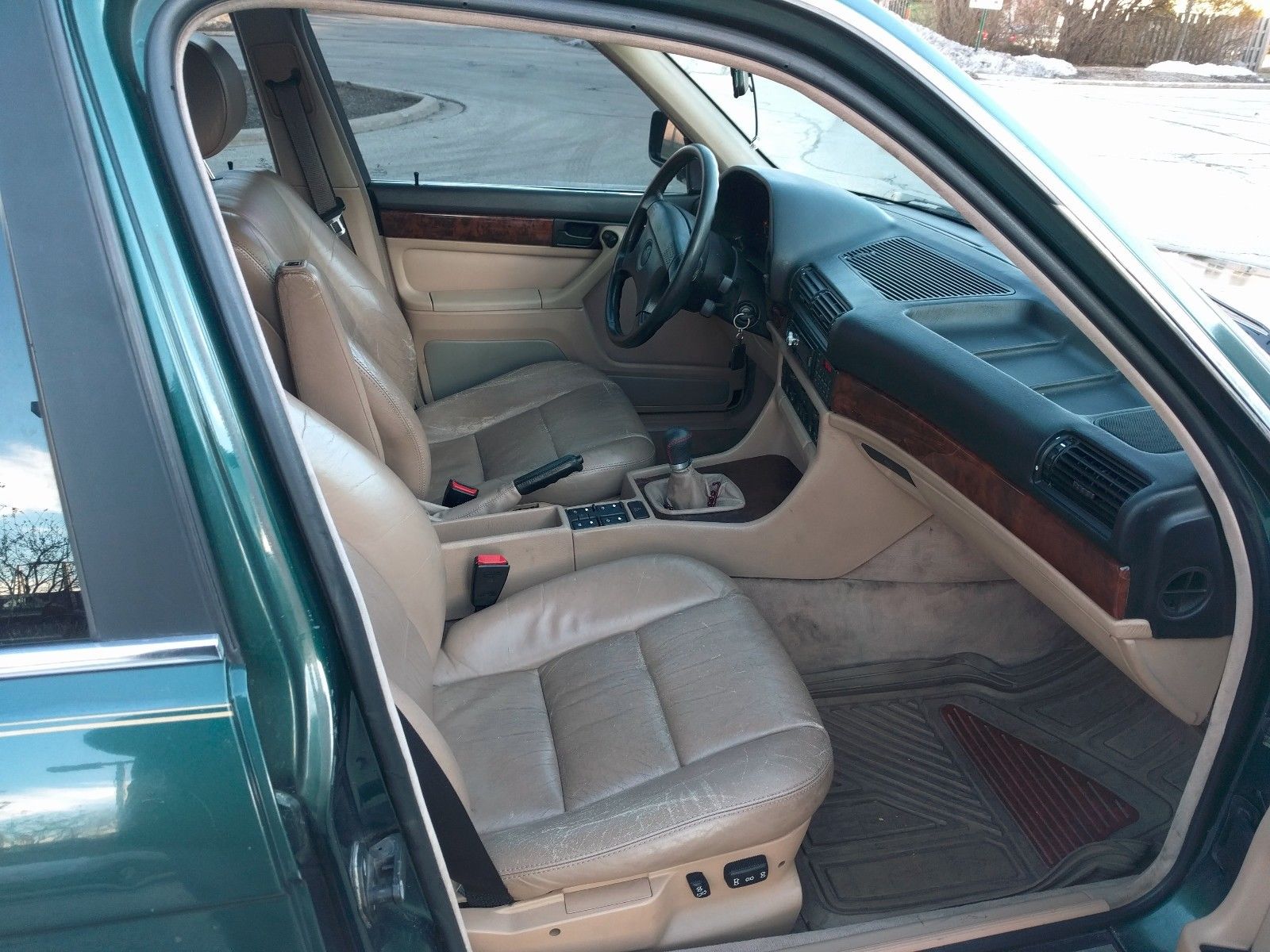 I am selling my unique BMW, 735i with manual transmission. Less than 1000 were imported. Bought it beginning of May, 2014 with 166k miles. It has almost 190k miles now. Power seats, mirrors, windows, heated seats, everything works as it should. I drove it New York area once a year and Toronto, Canada once with no problem. I have done a lot maintenance and upgrades:

Full tune up (May 2014)

Spark plug and valve adjustment (every 5k-10k miles)

Oil Change (every 5k miles with Mobil 1 or Liqui Moly fully synthetic depends on season, Mahle or Hengst Filter)

Meyle full front end, upper & lower control arms, tie rods, idle arm, sway bar links, shock tower mounts, Koni sport shocks (front), Bilstein sport shocks (rear), H&R sport lowering springs (July 2014)

235/40/18 Kumho Ecsta PA31, front and rear with e65 series wheels. (July 2014)

Bosch AC & heater Control Valve (July 2014)

Centric Premium Rotors with Posiquiet Ceramic pads (August 2014)

Lifetime Alignment from Firestone (August 2014, and every 6mo to 1 year)

Lifetime warranty window tinting %20 all around (August 2014)

Coolant flush with blue BMW antifreeze (December 2014)

Brake fluid flush (December 2014)

Full AC/heater hauling including AC compressor, heater house, couple of flap motors (July 2015)

Differential replacement (July 2015)

Upper & Lower Control arms (September 2015)

Coolant flush with BMW antifreeze (September 2015)

Thermostat (September 2015)

Rotor and brake replacement (September 2016)

Xenon headlight and fog lights

LED license plates bulbs

Full interior LED lights

Alpine CD player with Bluetooth hands-free calling feature

ECU chip

Muffler modification

Hardwire with mute button on shift knob for Beltronics/Escort radar detectors.

Bads:

Crack windshield (it was when I bought the car)

Front side windows have scratches.

Missing emblem on rear right wheel.

Steering shake on 40 mph. I am guessing control arm needs to be changed.

It has bulb error on OBC due to xenon headlights.

Rear bumper cover has wear/scratches.

It has normal wear and tear due to age. However it is in very good condition for 1990 car.

I tried to describe at my best. Please feel free to contact if you have any questions.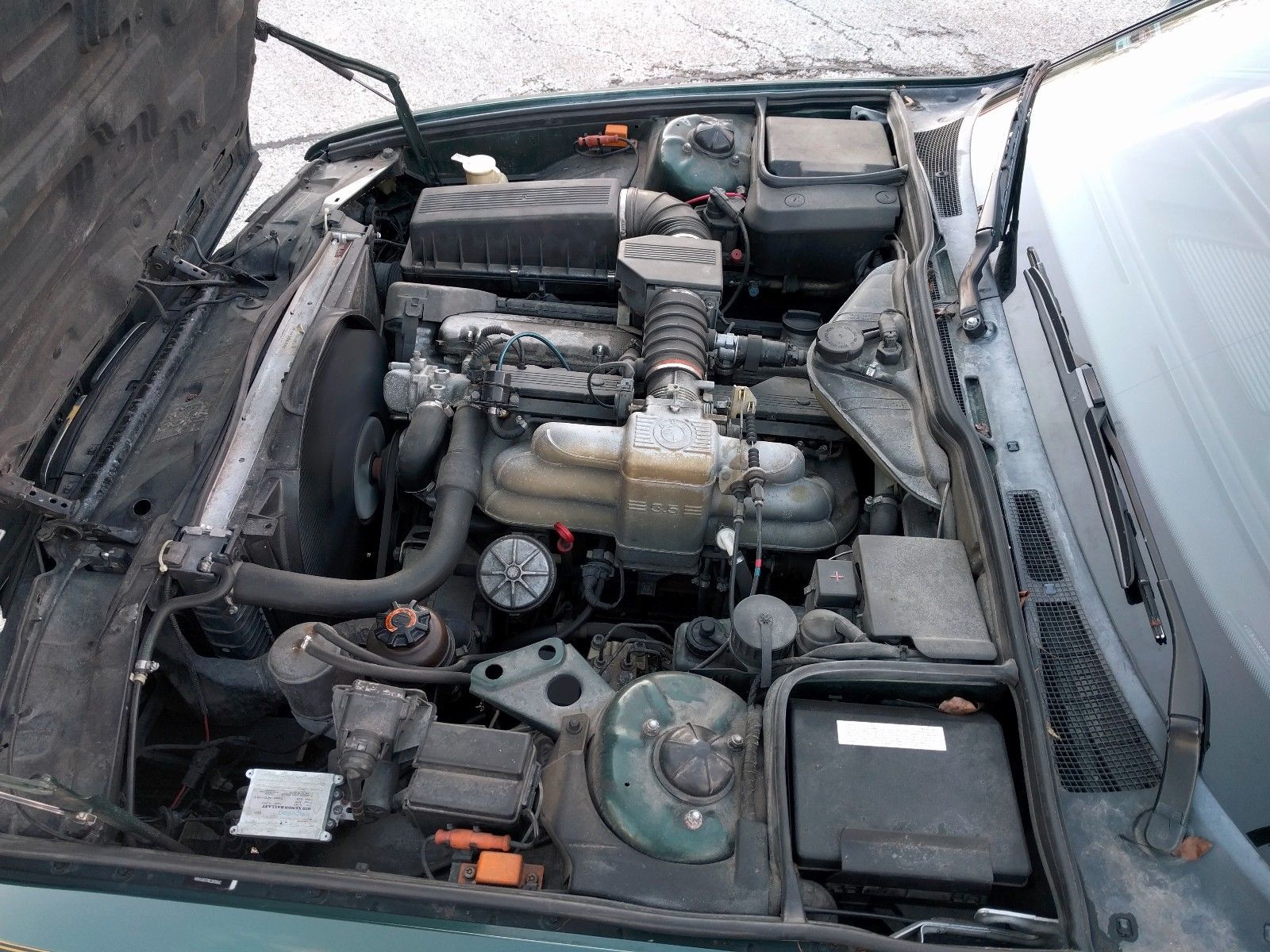 First off, $5,500 seems like all the money for a non-pristine E32, and it certainly is. But there is some recent maintenance which in part helps to justify the higher price, including the HVAC system and suspension upgrades. There are also a few coolant flushes in rapid succession, but the take away is that the car has not been a candidate which has suffered neglect – at least, not with the recent ownership. But there are also some modifications – like the LED and Xenon obsession and unexplained "muffler modification" – which seem to have trumped simple fixes, like a $5 center cap emblem on the upgraded wheels. Speaking of, though the original 15″ units aren't the best looking option out there, I don't think that the two generation newer E65 wheels work particularly well with the design. If you're going 18″, the only wheel that works in my mind is the M-Parallel wheels, but I guess that's personal taste.
Overall, the car does appear to be in decent – but not great – condition. It could certainly be improved upon without a tremendous amount of effort. I was also lucky enough to spend some time and miles behind the wheel of a similar '88 735i 5-speed that my parents owned for several years and only sold because the HVAC, apparently like this car, failed. It was a great drive, though, and very enjoyable on long trips. The Island Green Metallic paint is certainly in better condition than the Natural leather interior, though closeup shots of better detail aren't offered and the low light photography probably oversells the shine. The car was originally equipped with option 209 – Limited Slip – which is a nice option to have if the replacement diff is the same. However, at $5,500 there are nicer condition, lower mile later 740is, albeit with automatics. I'm not sure at the price the seller is looking for the manual is worth the premium.
-Carter