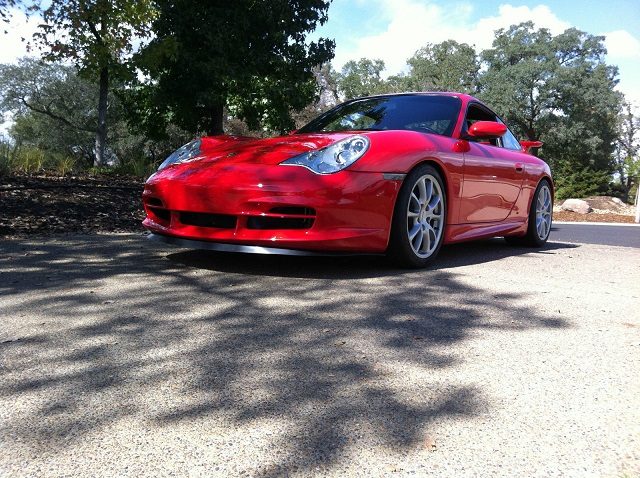 I've had my eye on the 996 GT3 of late and have featured a few as a way to get a sense of where the market currently lies for these fantastic cars. Many might look askance at the 996 in general, but there is little doubt that the GT3 is a special car and capable of providing thrilling motoring. The styling might still turn some buyers off – especially as prices inch closer to those of the 997 GT3 – but outside of the interior they really aren't bad-looking 911s. They depart in some ways from the traditional design, but they're no Pontiac Aztec either. We also don't have to deal with the IMS concerns that provoke fear in buyers of other 996 models. But really, these are about the performance and, even better, the performance value. The one we see here differs from my previous features in that it's Guards Red. The GT3 deserves a bright color and this has one. It's also pretty low miles at 18,120 and on auction with no reserve.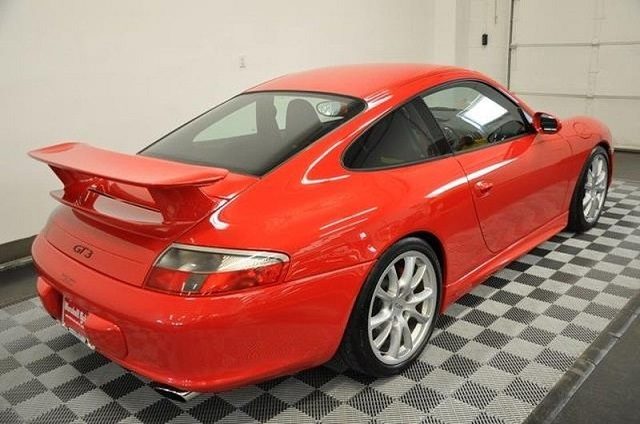 Year: 2004
Model: 911 GT3
Engine: 3.6 liter flat-6
Transmission: 6-speed manual
Mileage: 18,120 mi
Price: No Reserve Auction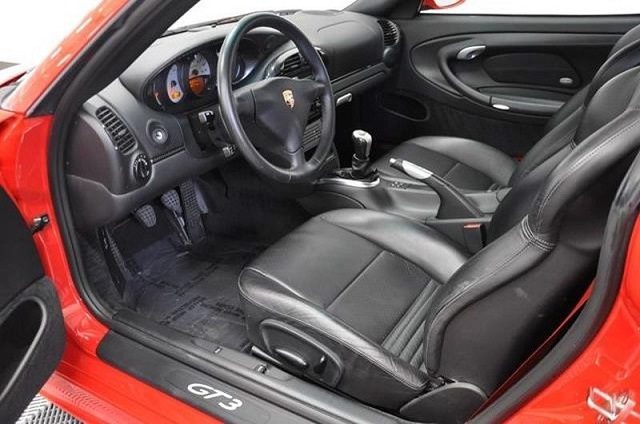 2004 Porsche GT3 lovingly cared for and sparingly driven. All services up to date. No accidents, no damage, runs excellent. Recent battery replacement. No reserve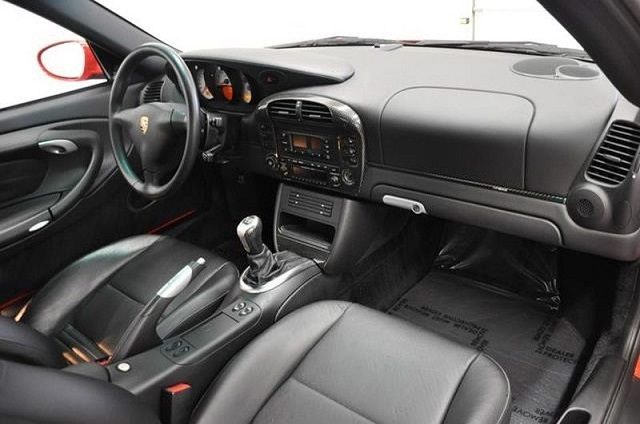 The seller hasn't provided much for us to judge the quality of this GT3 outside of the pictures, some of which have been lifted from a previous sale of the car in 2014. That should raise our investigative hackles to some degree, but given that its mileage has increased by an expected amount over those 2.5 years it may be nothing. Regardless, the typical caveats of a PPI and a perusal of its records will apply here. It looks great, we just need to verify that everything is as it appears.
As for the price: the starting bid for this no reserve auction has been set at $75K, which is right around where we have seen similar GT3s sell. So I wouldn't expect things to get out of hand here and also wouldn't be surprised if a single bid – or simply someone making an offer prior to auction's end – resulted in a sale. That said, I haven't come across as many of these in bright colors so perhaps we'll see a little bit of extra action on this one.
-Rob