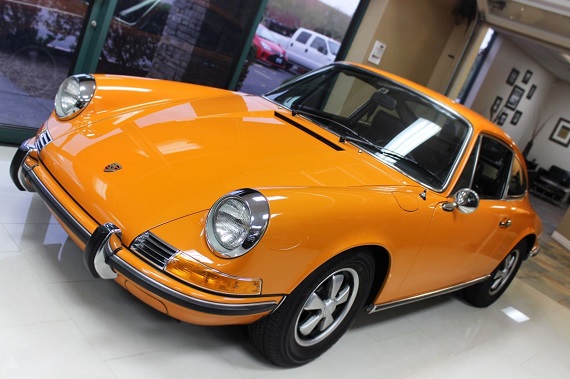 I am very intrigued by this 911. The whole of it: the color is one of my favorites. Why is the mileage so incredibly low? And what will it sell for given that it's a Sportomatic? There's just a lot going on here and a lot for us to attend to.
So what do we have? A Signal Orange 1970 Porsche 911E Coupe with the 4-speed Sportomatic transmission and a reported 12,881 original miles. We aren't told whether the paint and interior are also completely original so that might be question 1. After which documentation of the mileage will be paramount. From there we can begin to think about value. But, first, just look at it. It's so beautiful!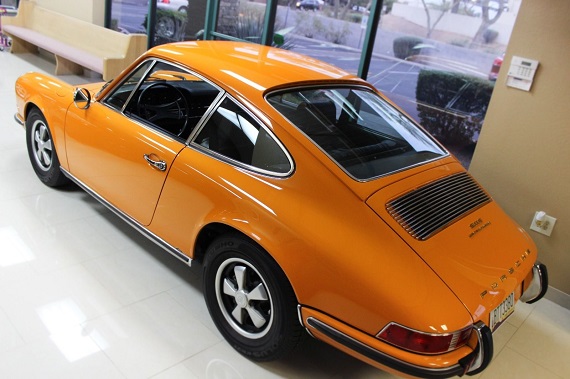 Year: 1970
Model: 911E
Engine: 2.2 liter flat-6
Transmission: 4-speed automatic
Mileage: 12,881 mi
Price: Reserve Auction ($150,000 Buy It Now)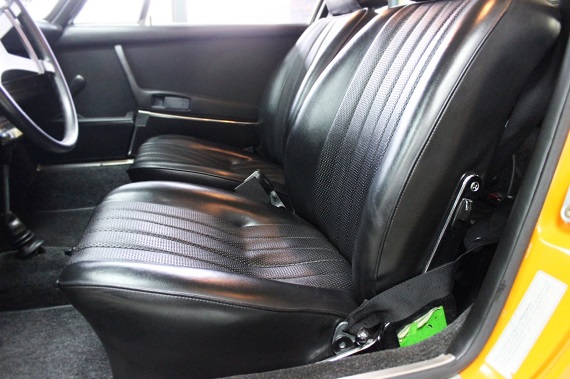 1970 Signal Orange Porsche 911E Coupe

Spectacular example of an early 911. Documented 12,881 miles. Signal orange with black interior. Mechanical fuel injected 2.2 911E engine coupled to Sportomatic runs just like it did when new.

We won't bore you with lots of minutia and boring facts about Dr. Porsche and the well-known history of the 911; you already know all that. We WILL tell you that THIS is your opportunity to purchase a very rare Porsche 911. Sure to be a spectacular addition to someone's collection. The car is currently available for inspection in Scottsdale, Arizona.

For the entire photo gallery, please follow the dropbox link below:

https://www.dropbox.com/sh/4lxjlaqe9pzjwuq/AAAtTSji0xZIfa39nERXyMdsa?dl=0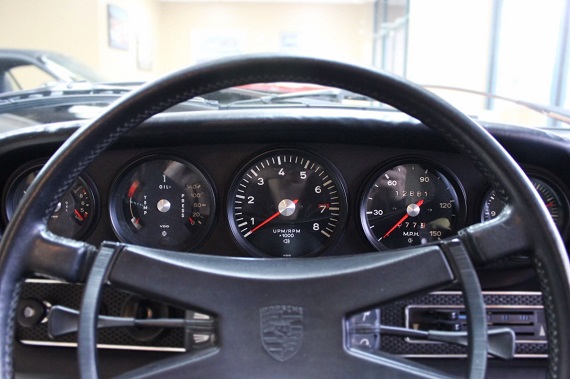 Compared with most, these pictures do good justice to the Signal Orange paint. They really show us the yellow hues within that orange paint that are what I think make this such an attractive color. Especially on an early 911 where, for reasons I've never quite been able to pin down, I find the color just looks so much better. As noted above, we don't know if this is its original paint or whether it has been resprayed, but it presents very well whichever the case may be.
That question of originality brings us to its value, the other area about which I'm quite curious. Bidding currently sits at $80,100, far from the $150K BIN but still higher than what I've come to expect from a Sportomatic. Naturally I do expect bidding to rise. How far will be determined precisely by the level of documentation available to show that the mileage figure is accurate and what level of originality we are dealing with. Even if everything checks out I'm still not sure we'd reach this BIN price, but I'd certainly expect the price to rise into the six figures. Porsche's quirky Sportomatic isn't always the desirable option of most buyers, but for a collector looking to add an interesting piece of Porsche's engineering history to a collection, this 911E might be quite hard to beat!
-Rob