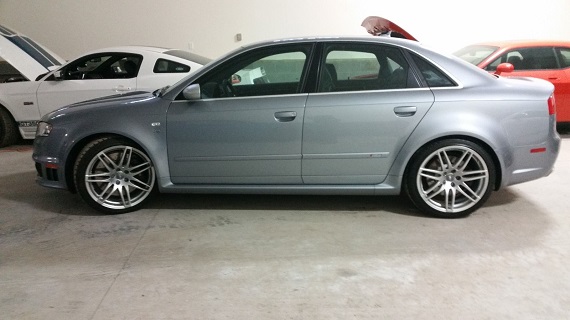 You've all seen it before – the 'Lazy Listing'. Often times it's as if the seller is only partially motivated (or not at all motivated) to sell the car. Information is missing, incorrect or not related to the car at hand. The presentation is sloppy, and so are the photos. Sometimes it's a 'feeler', or an ad with an absurd price no one would contemplate paying.
Usually, as is the case here, it's multiples of these items combined into one. And while generally speaking it's easy to dismiss and look away from these auctions, today's car is a special case that makes you sit up and take notice. That's because in the past ten years this RS4 hasn't traveled out of the break-in period, or likely its third tank of gas.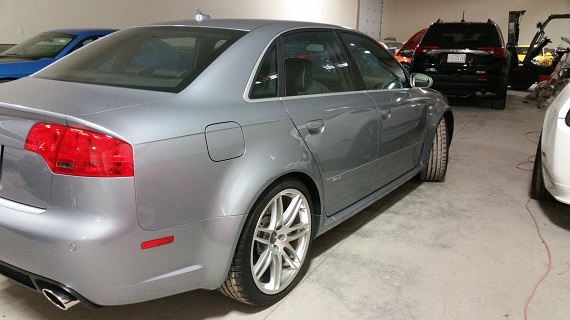 Year: 2008
Model: RS4
Engine: 4.2 liter V8
Transmission: 6-speed manual
Mileage: 771 mi
Price: Reserve Auction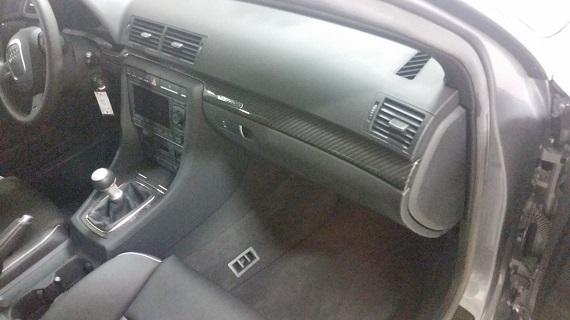 2008 Audi RS4 with only 771 miles in Avus Silver Pearl. Pristine, showroom condition. Still has new car smell. No caveats. Clear title. Has not been modified in any way. Stored in a heated garage year round. I am the 2nd owner. Bought this car for preserving the condition, not driving. I am selling to fund a proprietorship. MSRP near $74K. Copy of MSRP sticker in hand All original brochures & manuals included. 2 key fobs included. Does not have express or implied warranty of merchantability. Serious offers only. I have the right to end auction early. This vehicle is listed on other auction websites. Will not contend to low-ball offers period.

Car has lien through bank. Once funds clear, title will be sent to buyer. This may take 2 weeks to receive title from bank
Not responsible for shipping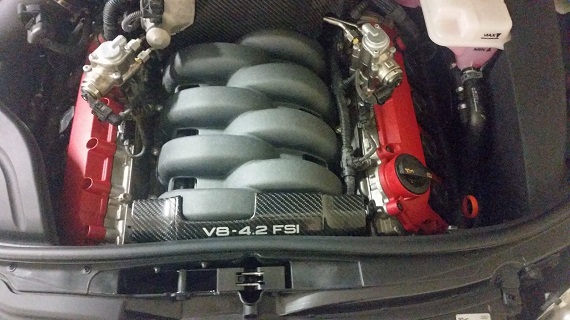 Avus Silver Pearl may not be the signature color for the RS4, but it sure is great looking. There were a total of 1,314 RS4s imported in 2007 and 2008 according to Audi, and 186 of them are this shade. But the color isn't likely what you're interested in; it's the car itself, which is presented in basically new condition. It's easy to forget these are now a decade old, since it seems only yesterday that I was flinging a pre-U.S. production example around Mont Tremblant. Yet here we are; two generations of A4 removed from the first nuclear-grade weapon Audi chose to import. Is asking most of the original purchase price too much for a car that is in new condition?
Perhaps not. These are still very potent and evocative machines, and having one with under 1,000 miles is pretty much unattainable anywhere else outside of Audi's own museum. But then the listing strikes me as only a half-hearted attempt to part with the car. The photos are horrible angles, incomplete and of very poor quality. Further, while the ad mentions the car was a collector, no information about maintenance is disclosed. Presumably, the car has been run on a regular interval – however, that's not known. Does it have new fluids? How long has it idled – because you do need to worry about carbon on these motors if they don't warm up.
Still, you're not likely to see another like this anytime soon, if ever again. While likely a few were stored away, Audis traditionally haven't been judged in the same collector sphere as BMW or Porsche, and so this is an usually case of a desirable car that might appeal to that crowd. And, honestly you can't really replicate the performance and condition for much less, though you can get a very nice example (albeit with many more miles!) for half the price any day of the week. So far, the market hasn't jumped on this example, and that's not a surprise. The $55,000 opening bid still has a reserve listed and I'd wager the seller is hoping for close to MSRP if not more. If the listing were more professional in nature, perhaps they'd have a better shot at grabbing the attention of the collector market.
Thanks to our reader 'transacted' for the suggestion!
-Carter