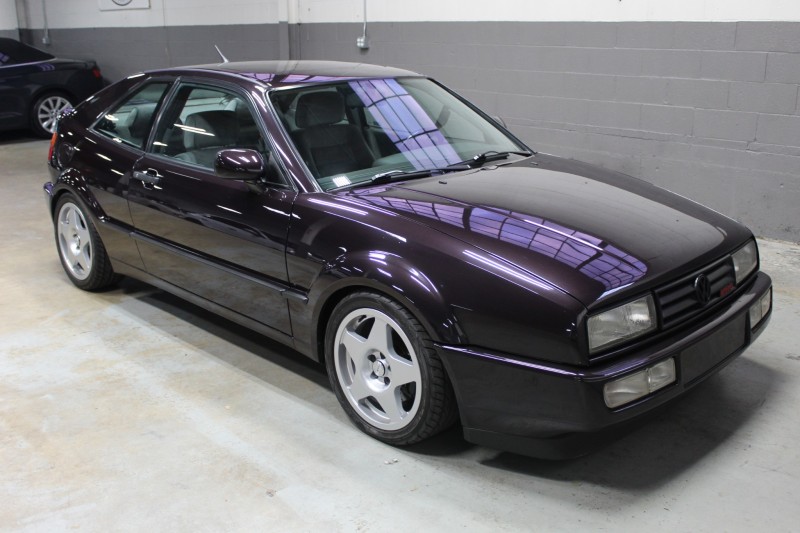 Nope, we're not done with the Corrado parade yet! Today's car combines the sonorous VR6 with a great color, a fantastic collection of special parts, and – for good measure – a Z-Engineering supercharger. Additional goodies include a Schrick intake manifold and camshafts, KW Coilover Variant 3 coilover suspension, AutoTech Sport Tuning braces and brake components, 16″ Speedline wheels, a Euro-style front lip spoiler, E-code headlights, and a Techtonics Tuning exhaust system. It's just about as close as you can come to a greatest hits album for Corrados, and it has under 40,000 miles. You can probably guess where this is going in terms of price, but let's take a closer look: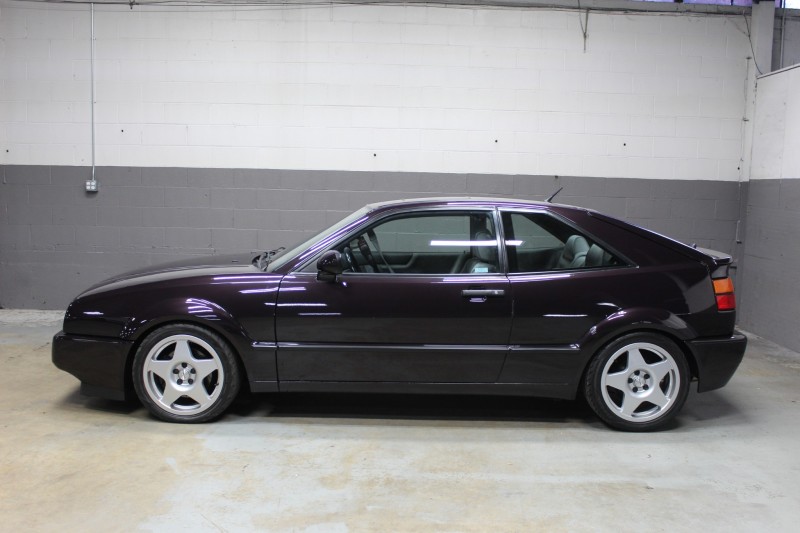 Year: 1992
Model: Corrado SLC
VIN: WVWEE4505NK007299
Engine: 2.8 liter supercharged narrow-angle VR6
Transmission: 5-speed manual
Mileage: 39,600 mi
Location: Plainview, New York
Price: $39,800 Buy It Now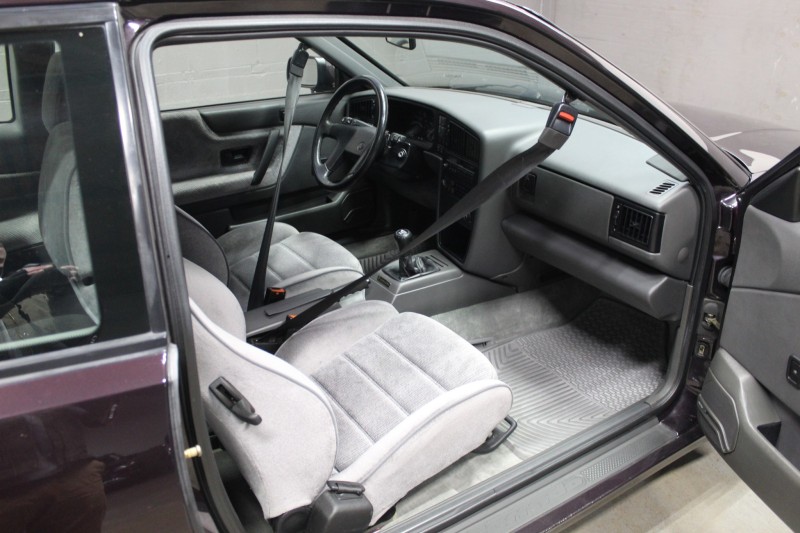 1992 Volkswagen Corrado SLC

Here is a very special 1992 Volkswagen Corrado SLC VR6. Finished with a Dark Burgundy Pearl exterior and Gray/Silver Velour interior. Driven just 39,602 careful miles since new. Factory options on this Corrado SLC VR6 include a 5-speed manual transmission, power tilt and slide sunroof, all weather package and much more. This Corrado has also been tastefully modified with some performance enhancements such Z-Engineering Supercharger, Schrick Intake Manifold with Schrick Camshafts, Variant 3 KW Coilovers, AutoTech Sport Tuning Braces and Brake Components, Techtonics Tuning Exhaust System, 16 inch Speedline wheels and much more.

This ultra low mileage Corrado has been serviced regardless of cost and it drives even better than it looks. The Supercharged 6 cylinder engine is strong and powerful and the 5-speed manual transmission shifts effortlessly through all of the gears. The steering is tight and precise and the brakes feel just great. All of the electronics work perfectly and the air conditioning is ice cold. This really is a fantastic and very special Corrado to drive.

The interior is stunning. The Grey/Silver Velour seats are in remarkable condition (see pictures) showing virtually no wear at all to any of the seats. The dashboard is like new and even the carpets don't look or feel like they have been stepped on thanks to the Volkswagen floor mats that have been protecting them.

The exterior is what really sets this particular Corrado SLC VR6 apart from the rest. The rare Dark Burgundy Pearl paint is in fantastic condition (see pictures) with no major scratches or dings anywhere at all. The paint is bright and shiny with plenty of luster. Add the optional Speedline wheels mounted on great tires and this Corrado really does look special.

The 1992 Volkswagen Corrado SLC VR6 really is the ultimate collectable car. It has timeless looks, fantastic performance along with all of Volkswagen's legendary safety and reliability. The only "apologies" to this Corrado are a few typical nicks (see pictures) that are to be expected on any used car. Please feel free to call me (Matt 516-658-4048) with any additional questions you may have.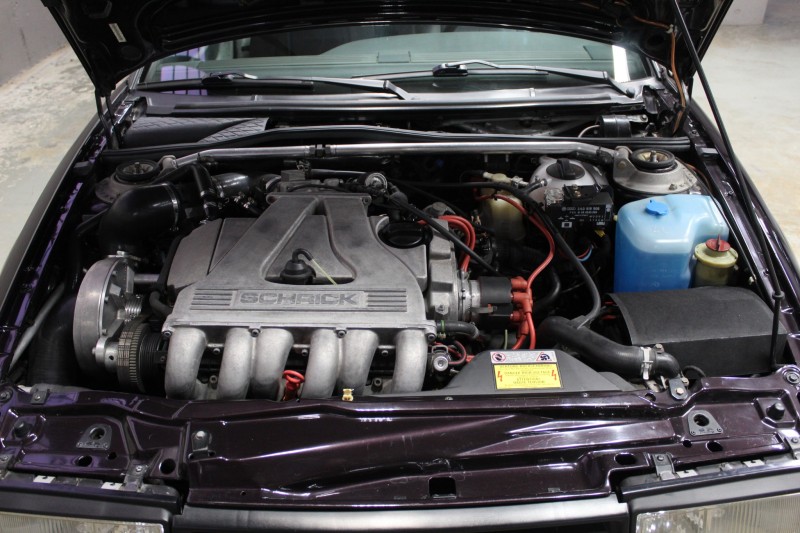 As these cars go, the result of putting all these pieces together looks pretty great. The lowered stance is coupled well with the correct-style 16″ Speedline wheels, the European-spec bits make it look a little more special, and it's not over the top. Inside, it's stock – just about perfect, minus the automatic seatbelts. I'm sure there are a few that would prefer leather, but the bright cloth works well and still looks new. Under the hood is where the rarity kicks it up a few notches, with the Schrick intake manifold and supercharger taking the cake; but the stainless-steel Techntonics Tuning exhaust system with a Borla muffler is a treat, as well.
Pricing seems out of reach at $40,000. Is that what it takes to buy this car today? Well, maybe. This particular one sold in 2020 for almost $26,000, and while it seems crazy to say that it's appreciated 50% in that time, I could also see it selling with the right presentation, as a few examples with similar mileage have traded over $30,000 since. I think I've said before that were it my money, I'd probably look to buy an M3 – for $40,000, you can get into the four most recent M3 chassis depending on the flavor you'd like – or grab an almost new Golf R, if you're a VW nut. But this one does grab a lot of attention with it's great looks!
-Carter