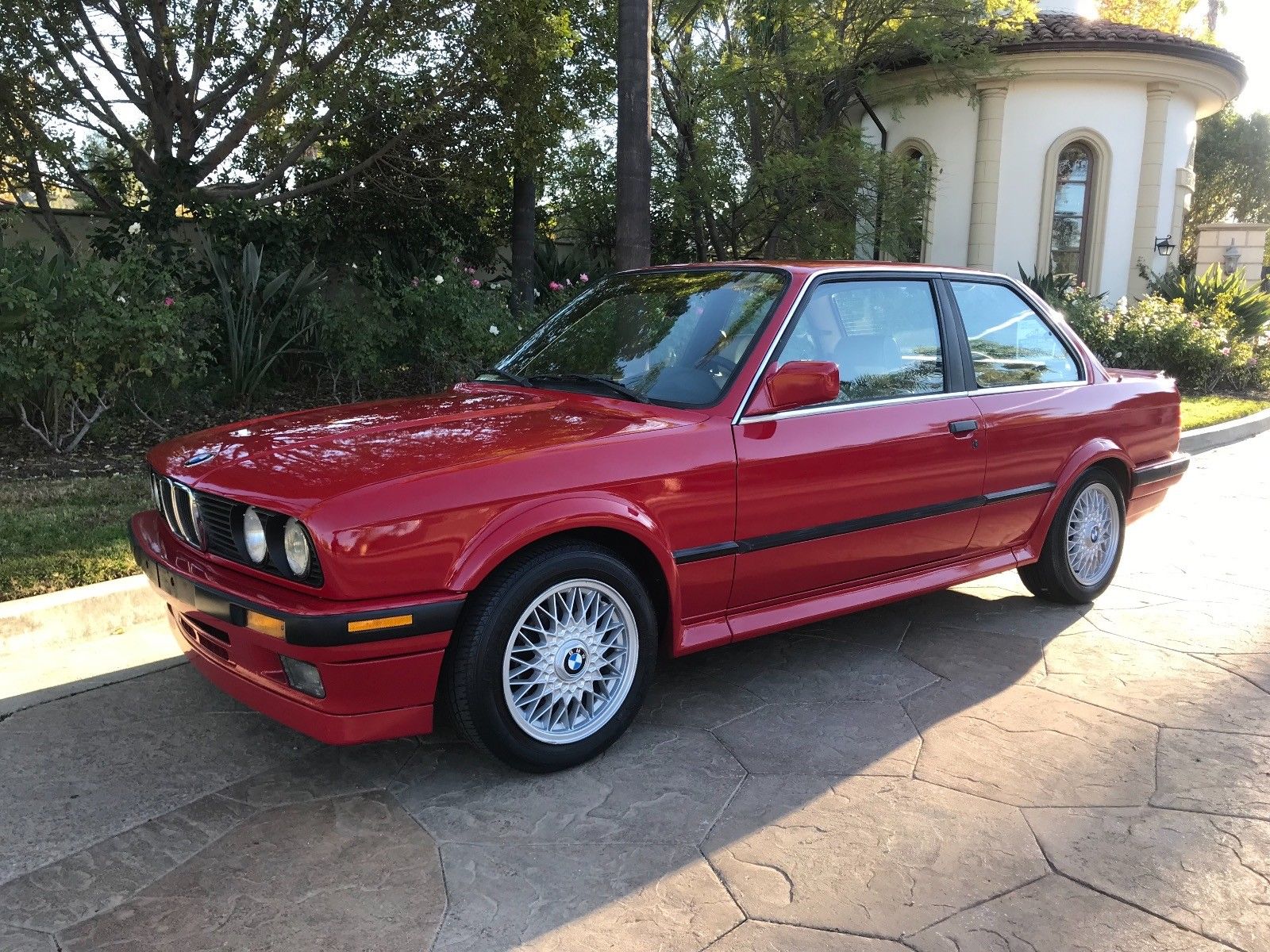 I've been accused of ignoring the E30 325ix. True enough, I've flatly declared that I'm much more an Audi fan from the period. But the BMW was a pretty interesting development from Munich, and as these are still market darlings, it's certainly worth taking a look.
While BMW wouldn't launch the U.S. spec ix until 1988, Europeans were introduced to the concept in 1986. Unlike Audi's quattro system which utilized a rearward driveshaft tacked on to a front-wheel drive transmission output shaft, BMW mated a transfer case and two viscous couplings, which effectively were front and rear limited-slips. This was very different from Audi's contemporaneous system, which relied on the driver to lock the rear and center differentials that were otherwise open. The 325ix was able to be mated to an automatic transmission long before Audi would do so in the small chassis. BMW's system was also more rearward biased, with 67% of the power being sent to the back wheels. While still more prone to understeer than a standard 325i, it was less so than the Audi.
Then, of course, there was the power difference. Because of suspension and other changes between the front-drive and quattro Audis, the system added about 225 lbs to the curb weight, while BMW claimed the ix system added around 150 lbs. Since both cars made use of otherwise standard engines, the advantage was again with the BMW. The M20B25 cranked out nearly 170 horsepower, some 40 more than the NG 2.3 inline-5 shared in the 80/90 quattros. The only real external differences between the 325i and 325ix were the addition of the color-matched fender flares and rear spoiler, slightly higher ride height and 15″ BBS mesh wheels, and the simple addition of one "x" behind the normal designation. Weren't times so much more simple?
2 Comments