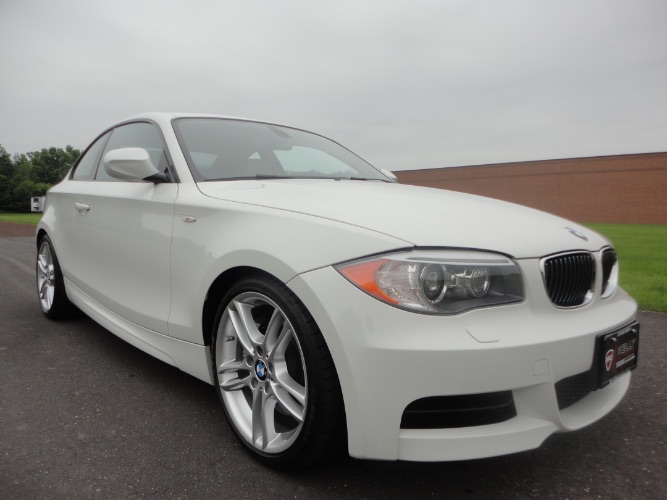 Update 11/11/18: Price drop from the original $26,997 asking price by $2,020 to $24,977 today.
I casually mentioned in passing recently that we traded our E61 530xi Sports Wagon for an E82 135i Sport. While production overlapped between the two chassis, they are really polar opposites when it comes to BMWs. The 5-Series was obvious all about comfort and isolation, as well as carrying a huge load of anything you could throw at it through any weather. The 1-Series sought to return BMW to its more affordable small car roots by shrinking the swollen 3-Series down substantially.
What BMW unintentionally did was to create an E46 successor. The E82s are similarly sized, similarly equipped and were similarly priced to the E46. And in its most basic, most sporty form, the early 135i Sport is on paper a close match for the performance of the third generation M3. Okay, there's no doubt that the 135i isn't a M3 when you get behind the wheel. But is it a special car? Yes. And does it move? The N54/55 are rated at 300 horsepower – about 10% shy of the S54. But they've got 300 lb.ft of torque, almost about 15% more than the M3 had. And because they're a turbo motor and they were able to tune that torque curve in, it's about as flat as the Makgadikgadi Pan. That means roll-on performance, and the 135i rewards you any time you want. The strange thing is, it really doesn't drive like it is a turbo motor. There's no lag, no flat spots, no real woosh. It just feels like a very strong high-compression inline-6. And though it won't corner like a E46 M3, it's not far off in acceleration or driving feel.
The dash changed and some of the operations are different, but the seats and small greenhouse will instantly remind you of the earlier chassis. Ours is about as basic as they came – 6-speed manual, manual seats, no iDrive, but with a sunroof. But probably the ultimate spec is the late N55-equipped M-Sport and 'is' models. They're quite hard to find even though they're fairly new. Why is that?