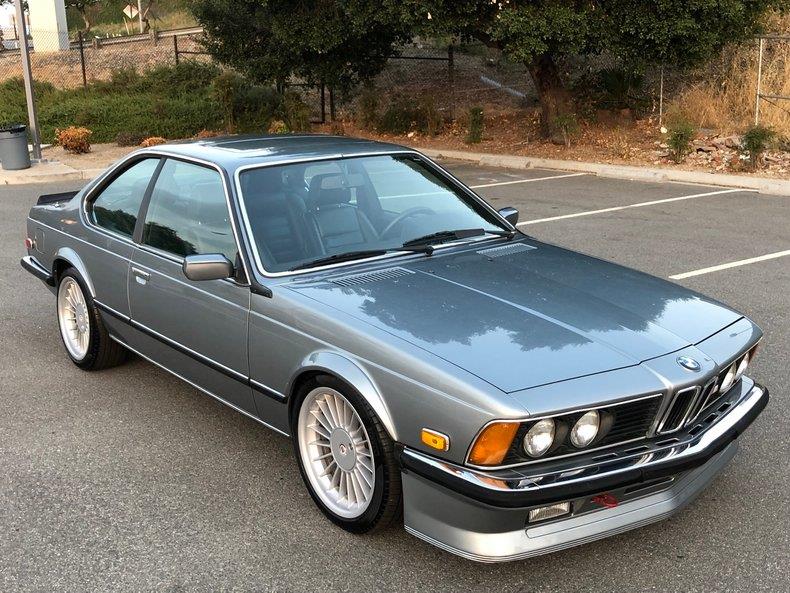 The M635CSi somehow gets lost among the other greats of the period from BMW. Perhaps, for U.S. fans, it's the nomenclature that's confusing. After all, there was a M1, an M3, and a M5, but when it came to the M version of the E24, BMW stuck with the moniker M635CSi in all markets but the United States and Japan. Confounding that decision was the launch of the E28 M535i. Like the M635CSi, it had additional body pieces, special interior trim and wheels from M-Technic. But while the M535i had a fairly normal M30 under the hood, the E24 received the full-fat M88/3 that was shared with the M5. Like the European M5 production started in 1984, well before they were available to U.S. customers. But while the M5 only sold in very sparse numbers over its short production cycle (about 775 sold in Europe between 1984 and 1987), the M635i was a relative hit, with just over 3,900 selling overall – far more than made it the U.S. market. Additionally, the European models were a slightly more pure form of the design; smaller bumpers, less weight, and about 30 more horsepower on tap without catalyst.
Back in February, I looked at a group of M6s with asking prices all over the map. True, some M6s have sold for big numbers and there's one looking like it may hit $100,000 this week. But they've all been pristine original U.S. examples with very low mileage. Today we have a moderate mileage, lightly modified European M635CSi in an offbeat color (for the M6), so how does the price sit?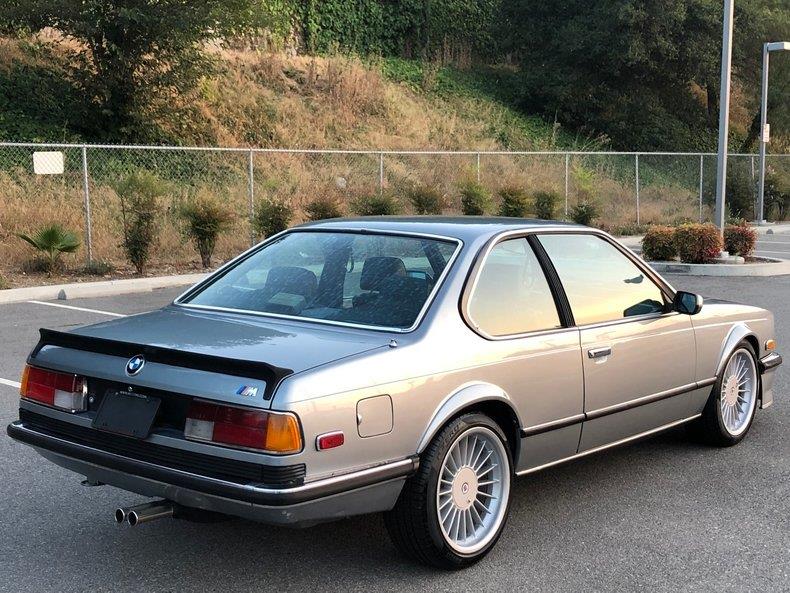 Year: 1985
Model: M635CSi
VIN: WBAEE310X01051410
Engine: 3.5 liter inline-6
Transmission: 5-speed manual
Mileage: 136,689 mi
Location: Glendale, California
Price: $39,900 Buy It Now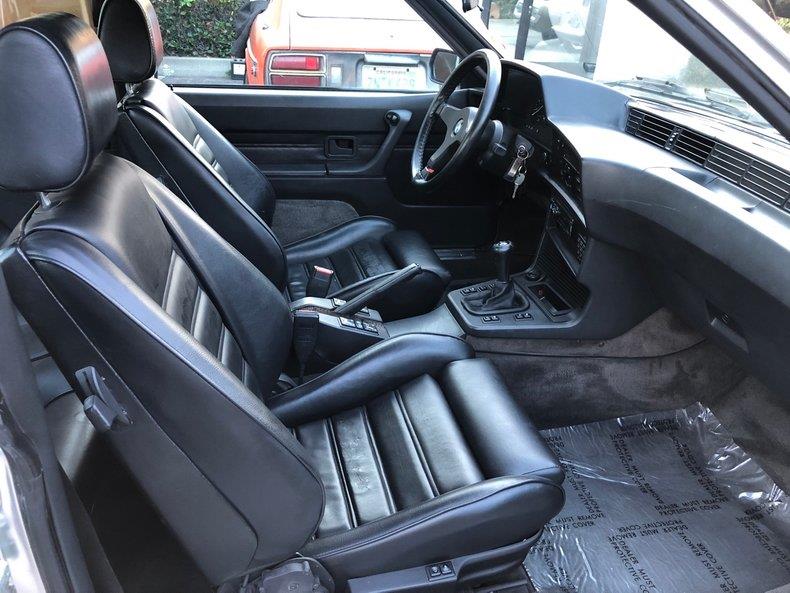 Hello eBayers!

I am a private collector and one of the largest classic car wholesalers in the country with an endless passion for classic cars and trucks. Some of our vehicles located in California have been rented out to movies, commercials, photoshoots and parties. We carry a large selection of makes and models that includes everything from rare European and Japanese classics all the way American Classics, Mopars and Pickup Trucks.

Are you a classic car connoisseur looking for classic/vintage vehicles without having to pay luxury prices? If so, you are in the right place! I know that magic feeling when the right quality meets the right price.

View our collection where you will find vehicles starting from projects to fully restored concours condition cars and trucks.

We update our collection very often and right now we are liquidating some of our collection with the lowest prices out there to make room for new arrivals. We sell nationwide and worldwide and have vehicles all over the country that are 100% owned by us with clean titles in hand.
CALL OR TEXT 7 4 7 6 0 0 2 2 1 2 TOM

This vehicle has a clear Pennsylvania Title. If you need to get a CA title for this vehicle, I can help you with that for an additional fee.

1985 BMW M6 EURO

Mechanical
Here we have a great looking and driving 1985 BMW M6 in very original condition
The car comes equipped with numbers matching inline 6 engine and 5 speed manual transmission both very healthy and great clutch
Options include power windows
Power seats
Power brakes
Power steering
Air conditioning
Alpina wheels in great condition with nearly new tires 235/40/18

Exterior
The exterior is very straight and solid with original paint still in great condition
All glass and trim is in nice condition
Both bumpers are straight and the chrome is clean
The undercarriage is dry and solid
All the exterior lights work as they should

Interior
The interior is super clean and looks beautiful
Leather seats are in great condition as well as the steering wheel
All power options and gauges work
The AC works however needs Freon
THIS IS YOUR CHANCE TO OWN THIS GREAT CLASSIC!

Please note, I want to make sure that you are absolutely satisfied with your purchase. Bid with confidence and if you have any questions that I might not have covered in the description, don't hesitate to ask. You can email me or send me your telephone number and I will give you a call. I have tried my best to describe this vehicle as accurately as I can. Remember, this vehicle is from the 1980's and can have some imperfections that I'm not aware of.

Shipping
Buyer is responsible for shipping costs. I can cooperate with your shipper. This vehicle is advertised on other websites, so I have the right to end the auction early if it gets sold. I'm not a dealer, but just a very passionate collector of classic cars and trucks.

Payment
Please, be ready to buy when you click. A non-refundable $500 deposit is due when the auction ends. The final payment is due within 7 days after the auction ends. Balance is to be paid via bank wire or a certified bank cashier's check. Check will need to clear before the vehicle is released and the title is sent. The winning bidder needs to contact me within 24 hours of auction end to make payment arrangements. Please, arrange all financing prior to bidding. If you are not sure about anything, please don't assume – just ask. I'm very easy going and will help in any way I can, but, please, be absolutely sure that you are ready to buy when you bid. All non-paying bidders will be reported to eBay.

Disclaimer
People have different opinions and expectations of older vehicles. It is your responsibility to personally inspect the vehicle or send a third-party inspector that will perform an inspection to your satisfaction. Remember, this vehicle is from the 1980's, and even though I've tried my best to describe it, it can have some imperfections which I'm not aware of.
I'm saying this because I've had a bad experience with a ruthless dealer that tried to extort money from me after the car was inspected and delivered! If you are buying and paying for this classic, please contact your transporter after vehicle is picked up and within 2 hours please give me a positive feedback! Due to vehicle age all sales are "Final" and "As Is"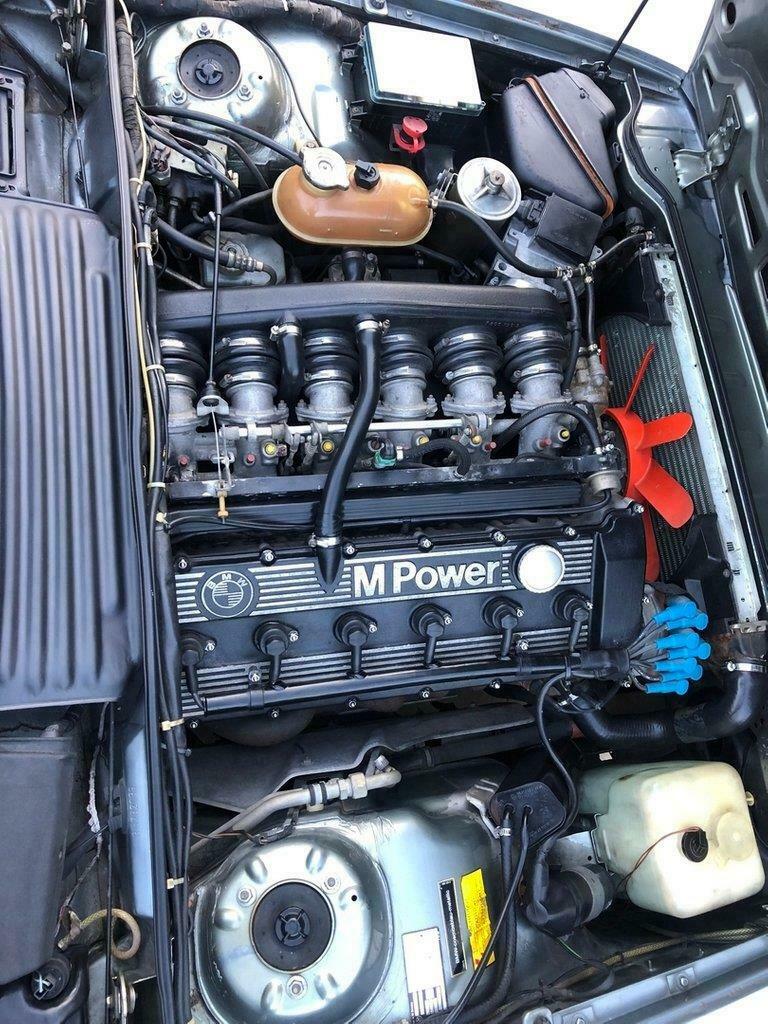 While a silver-toned BMW isn't all that unusual, I haven't seen many Cosmos Blue Metallic 185 with 0203 Black leather M635CSis. A majority of the M examples that come up for sale are black, red, white or blue, so one of the things that caught my attention was the shade. Next, of course, were the Alpina wheels. While they're certainly not cheap, the 18″ Softline look doesn't really work for me here. They're impressive and sure to attract attention, but especially with the lighter look of the slim European bumpers the wheels stand out as a touch too large. However, having just gone through sourcing original 16″ Ronal Alpinas I can attest to just how difficult and expensive it is to get the right set. This car was Federalized some time ago meaning the rather unfortunate addition of side markers, the ride height looks a bit low in front and the replacement radio appears out of place.
Condition wise, both the paint and especially the leather interior look remarkably fresh (though claimed original). It's notable that this car also has the higher rear headrests most do not have. Little is disclosed in terms of the health of the S38 and while there are underbody shots, you'll still want a serious PPI because the E24s can rust. That brings us to the $39,900 question – is this car worth the ask? I'd wager it's high based upon a few factors – mostly, that clean M6s with half the mileage here have only hit $41,500 this year. I think if this car was presented with a set of correct-size BBS RSs and a bit more history, the price might be justified – but as it sits I'd guess it's about 20%-25% high on ask.
-Carter