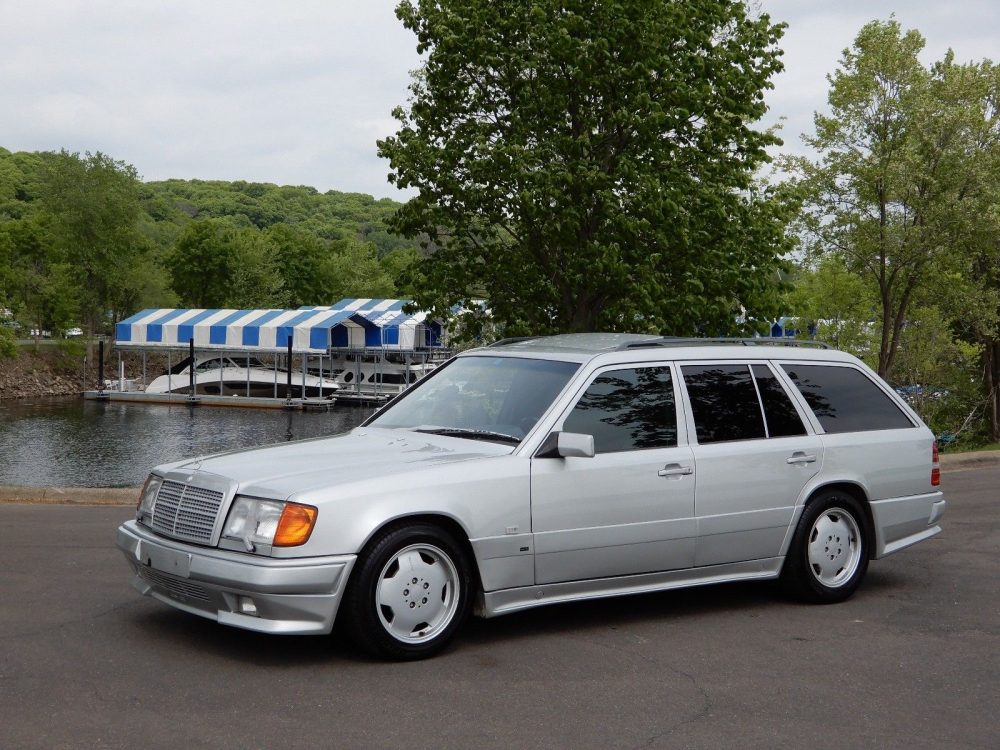 Update: The 300TE didn't sell at the high bid of $48,000 but is now relisted by the seller with a Buy It Now of $52,000.
Of the hundreds of Mercedes-Benz I end up looking at a week, you wouldn't believe how many sellers claim some kind of AMG connection to them. Sometimes they are as simple as someone throwing an AMG badges on the trunk lid (usually crooked), to some kind of dubious bodywork with an AMG logo stamped on it, all the way to just having nothing to do with AMG at all but throwing the association out there because the car is kind of sporty. Very rarely, actually almost never, do I come across a real pre-acquisition AMG car that has all the documentation along with all the parts still actually on the car. Well, never say never, because today we have one of those cars.
This 1991 300TE was built by AMG for subsidiarity AMG Japan as a M103 3.2 liter car with all the goodies, both inside and out. It has all the paperwork and maintenance records you could want. The best part? It's already in the United States. The not-so best part? It is going to be really expensive.
4 Comments