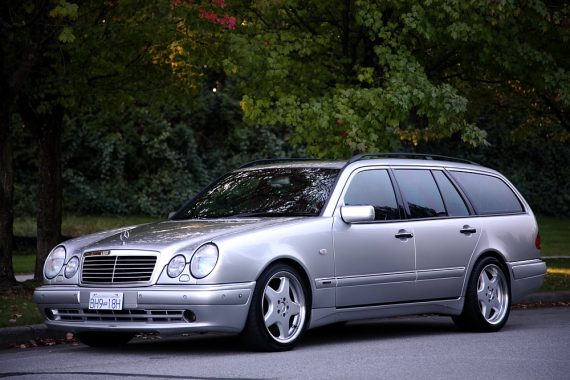 You might be noticing a trend here. About a week ago we featured a W211 E63 AMG wagon and Tuesday we featured a W210 E420 Brabus 6.0 wagon. Both silver, both really fast. Today's post is no different. This time it's a 1997 Mercedes-Benz E60 AMG wagon located outside of Vancouver, BC in New Westminster.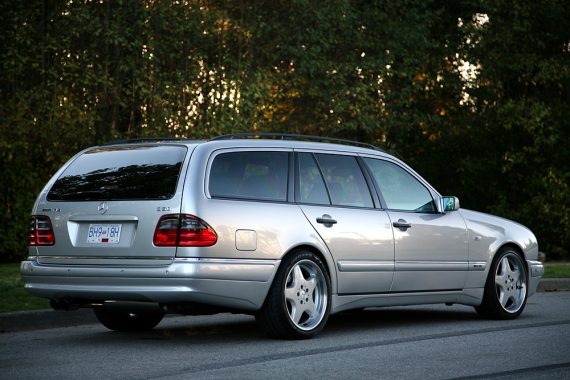 Year:Â 1997
Model:E60 AMG Wagon
Engine: 6.0 liter V8
Transmission:Â 5-speed Automatic
Mileage:Â 98,000Â mi
Price:Contact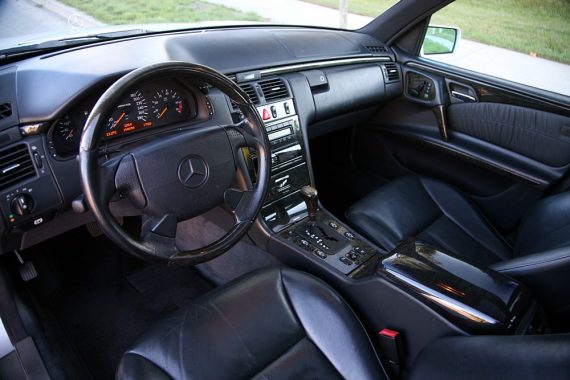 Description: 1997 MERCEDES BENZ E60 AMG WAGON. One of handful built – 6.0L V8 with 380HP. 158K Kms. Major service just done, all fluids and filters replaced. Pristine condition, no issues. By Appointment only.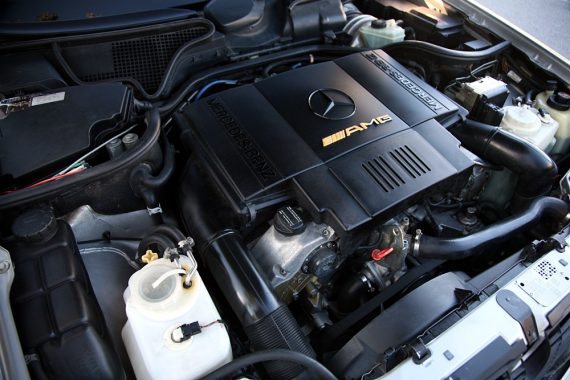 So this car needs some explaining in more ways than one. As far as I understand, there "officially" aren't any W210 E60 AMGs. They all start out as E50s with the M119 then converted to 6.0 cars and gain their E60 badge. If you run the data card, it should come back as a E50 AMG. From what it looks like here, this car left Germany until it hit Japan where AMG Japan did the work. The door jams should have AMG Japan plaques riveted in. Everything else about this car screams Japan import as well. One thing to note is that this car does have the parking sensors which are a really rare option even on the late model W210s.
Now a few things are a little "off" about this car as well. First being it sports R129 wheels instead of the two-piece AMG (made by BBS) wheels. The rear offset is a little off causing some poke. The correct 18×8 and 18×10 wheels would've fared much better. Second are the rear badges. They are backwards. My guess is that the car was de-badged and someone reapplied them without figuring out the proper position. Speaking of position, they didn't bother measuring where to put them on the hatch as the placement are a few inches off from factory placement. Third is the exhaust. Looks like some sort of aftermarket setup. Lastly it looks like someone got a little happy with the spray paint on the AMG engine badge.
I'm not sure what to make of this car and its seller. Information is really light besides the basics. I don't see any reason to hide this car as a Japan import or all the things that aren't factory on it. I don't even want to attempt to guess the price because it's probably extremely high considering the other W210 E60 AMGs ask for a pretty penny. This 1998 E60 AMG wagon we featured back in February had an asking price of almost $46,000 just to give you some kind of ball park that this car might be in.
Thanks to our reader Shawn for alerting us to this one!
-Andrew