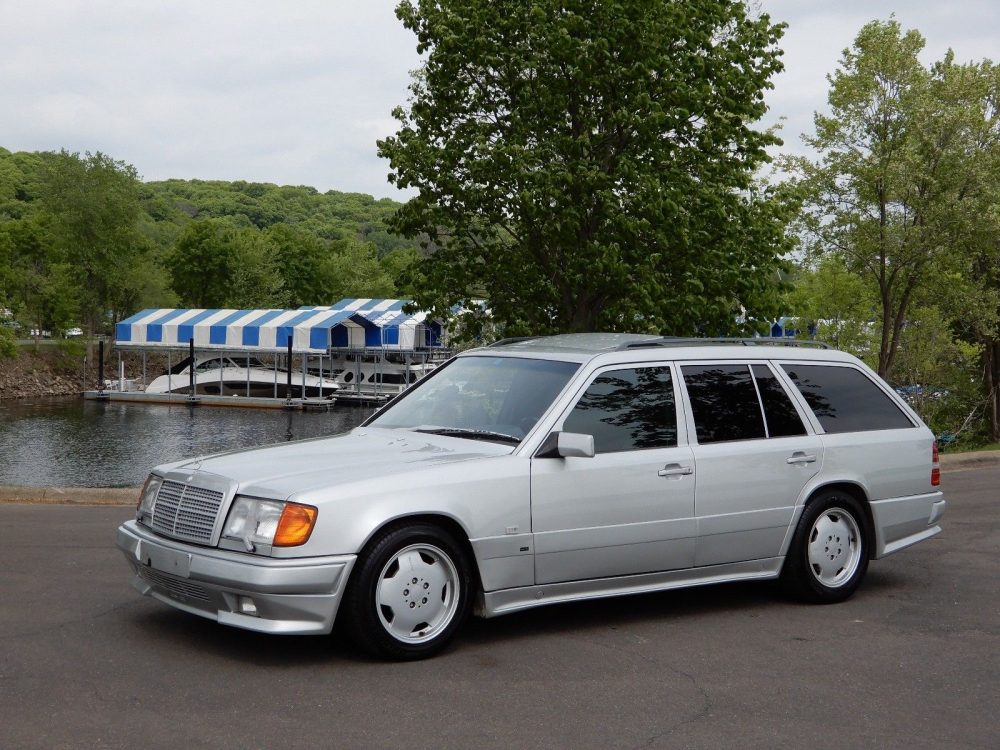 Update: The 300TE didn't sell at the high bid of $48,000 but is now relisted by the seller with a Buy It Now of $52,000.
Of the hundreds of Mercedes-Benz I end up looking at a week, you wouldn't believe how many sellers claim some kind of AMG connection to them. Sometimes they are as simple as someone throwing an AMG badges on the trunk lid (usually crooked), to some kind of dubious bodywork with an AMG logo stamped on it, all the way to just having nothing to do with AMG at all but throwing the association out there because the car is kind of sporty. Very rarely, actually almost never, do I come across a real pre-acquisition AMG car that has all the documentation along with all the parts still actually on the car. Well, never say never, because today we have one of those cars.
This 1991 300TE was built by AMG for subsidiarity AMG Japan as a M103 3.2 liter car with all the goodies, both inside and out. It has all the paperwork and maintenance records you could want. The best part? It's already in the United States. The not-so best part? It is going to be really expensive.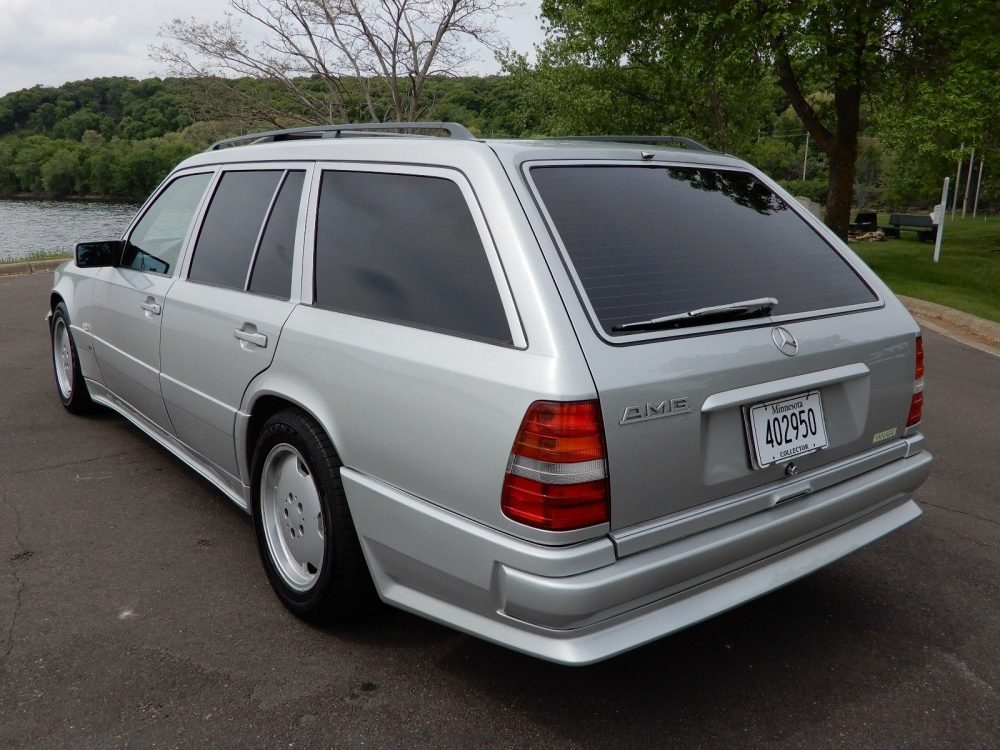 Year: 1990
Model: 300TE 3.2 AMG
Engine: 3.2 liter inline-6
Transmission: 4-speed automatic
Mileage: 131,660 km (81,579 mi)
Price: $52,000 Buy It Now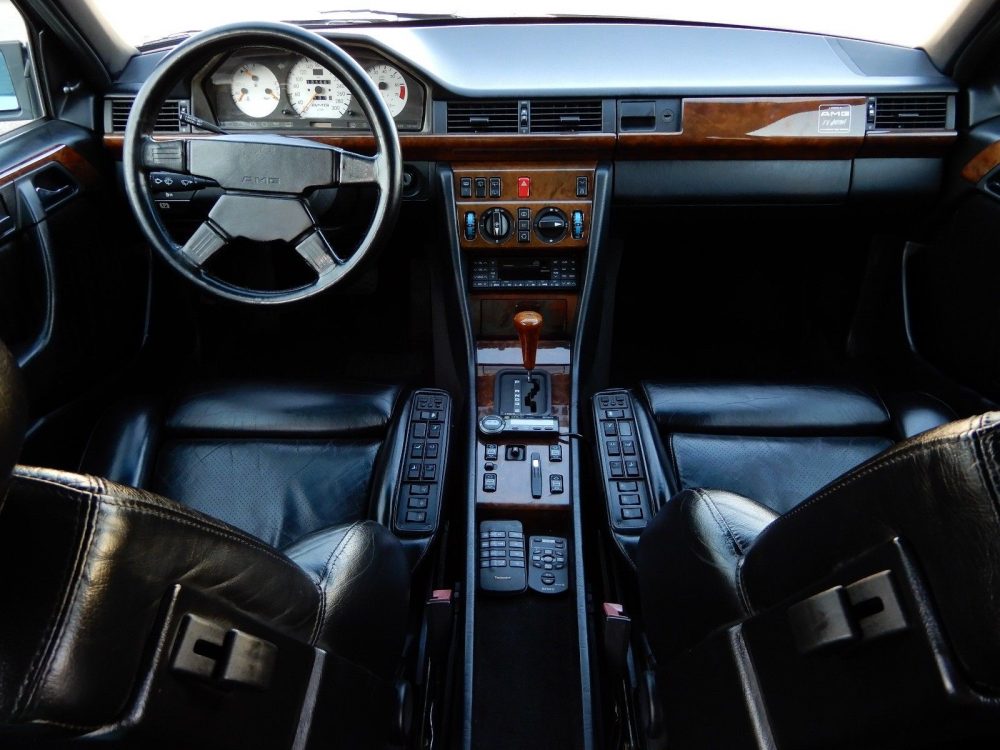 1991 Mercedes-Benz 300 TE 3.2 AMG Estate

This car has been recently imported & the real VIN is WDB1240901F166796. This car has been legally imported from Japan & currently has a clean Minnesota title. It currently has 131,660 KM or 81,579 MI. It was believed to be 1 of 4 originally sold in Japan. This is the only one I know of in the USA. It has never been in any accidents, and had a clean Japanese registration. It had current Japanese registration until earlier this year.

Rated for 0-100KM/H or 0-62MPH in 7.0 seconds with a top speed of 255 KM/H or 158MPH.

This rare pre-merger AMG was built at the headquarters of AMG in Affalterbach, Germany, for the Japanese market. It has an AMG Japan VIN plate as pictured.

Mechanical AMG modifications are: M103 3242cc straight 6 engine, and sport suspension.

Exterior AMG modifications are: wheels, bodykit, side moldings, badges, and chrome trim delete / color matching trim.

This car has a full AMG interior including: heated Recaro CSE seats, steering wheel, wood trim, instrument cluster, and rear facing third row.

This AMG was purchased from the second owner in Tokyo, and comes with 40+ pages of service records and annual inspections (with brief English translation) from 2005 / 95,000KM. A Mercedes specialist in MN has inspected the car and has replaced or repaired anything that needed attention. The car just had a major service (oil & filter change, transmission fluid & filter change, and differential service) along with the valve cover gasket powder coated, new valve cover gasket, new timing cover seal, new camshaft seal, new spark plugs, new spark plug wires, new distributer cap, rotor & gasket, new belt tensioning shock, new breather hoses, new fuel filter & overload relay, and new rear hydropneumatic shocks and fluid. All receipts (over $4,000) for this work are included in the pictures. Vehicle has an aftermarket Sony 10 disc CD changer. Heat & air conditioning work well. Doesn't leak any fluids.

Vehicle may not meet emissions in some states.

Please message me with any questions, & happy bidding.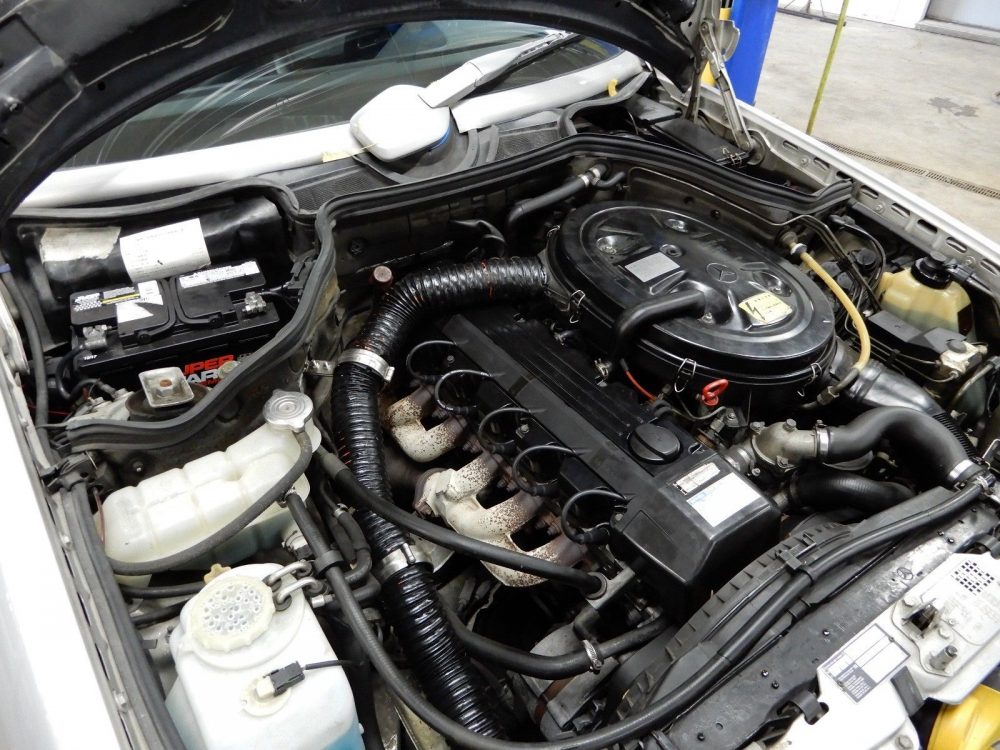 It is always fun to see these cars pop up for sale because it is almost always a once or twice a year kind of thing. I did look at another W124 AMG wagon in April that had a 6.0 V8 in it for sale in Germany that has a lot of similarities with this one. I love the Recaro CSE seats and everything else in the interior shines just as well too. Outside? Nearly flawless. I love how they kept the Yanase dealer sticker on the rear hatch as well. The seller did a wonderful job keeping up with this car as all the maintenance is caught up with and it only going to pay off when the hammer drops on this one. How much will it get?
The bidding sits at $30,000 as I write this without the reserve being met. I thought a number like that might get it done because we are talking about just a ton of money for a W124 Estate but if people are willing to pay it, more power to them. These pre-merger AMG cars are super hot right now and this one only furthers that so I do think we'll see some more action before time runs out on the auction. We are probably past the part of any day dreamers and only really serious buyers are left so I'm curious to see where this one stops. I know I can't wait to find out.
– Andrew