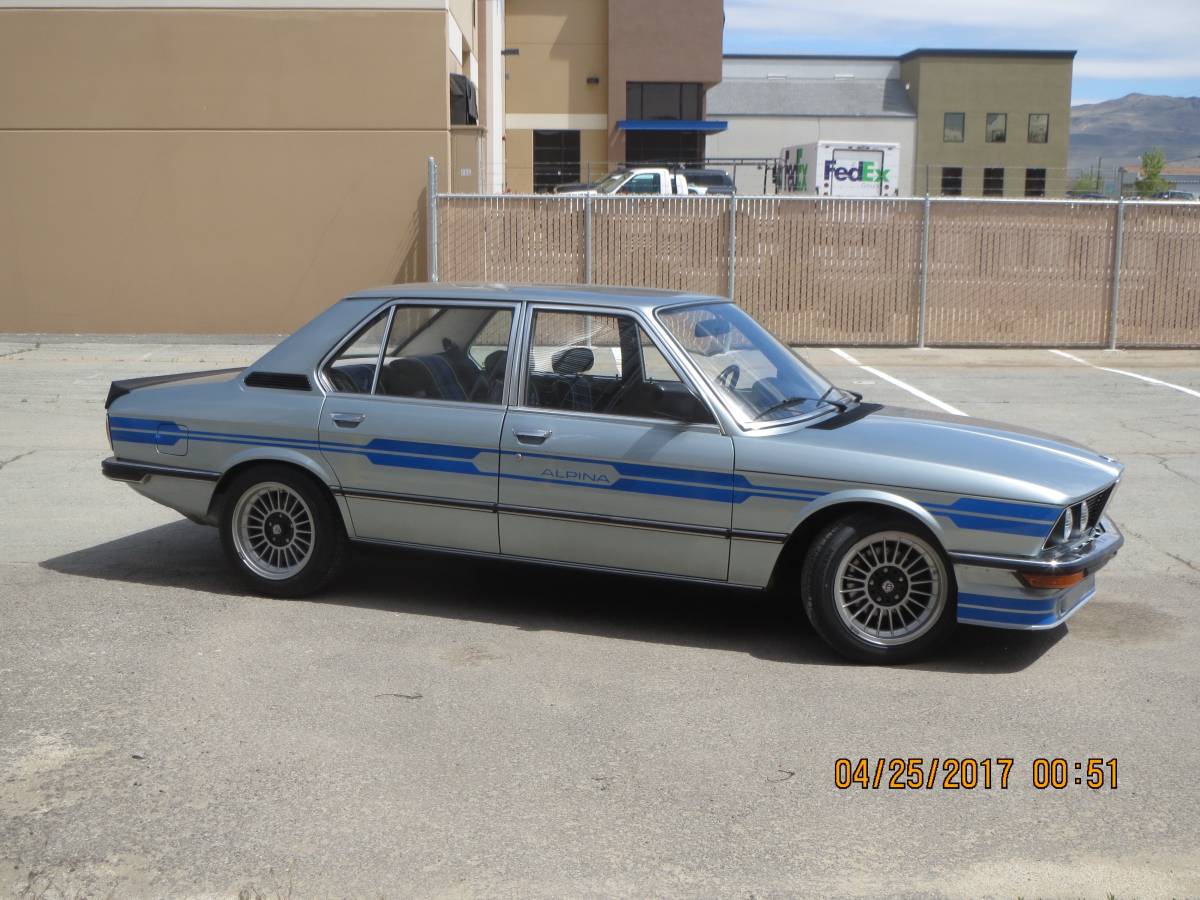 "If you're looking at this ad, you know what it is. Yes, this is the real deal."
It was a simple, straightforward solution – but its effect was profound. By adding a KKK K27 turbocharger to BMW's M30 inline-6, Alpina made quite a splash and firmly cemented its name in the hallowed halls of the 'World's Best Tuners'. The result of that marriage coupled with adjustable boost, an intercooler and special injection was 300 horsepower and 340 lb.ft of torque – in 1978! Even the much lauded and celebrated Porsche 911 Turbo Carrera had less power from more displacement; the 3.3 turbo flat-6 produced 265 horsepower and 291 lb.ft of torque. If the Porsche 911 Turbo was a supercar killer, the B7 Turbo was a 4-door 911 assassin. The Alpina was the real deal, and ever since then they've been at the sharp end of the world's fastest sedans.
Beyond just looks, the Buchloe firm of course added signature deep chin and pronounced trunk spoilers. Large (for the period) 16″ alloy wheels wore 225 section tires in the rear to help transfer that power, while specially specified Bilstein shocks were mated with stiffened and lowered Alpina-spec springs and sway bars. Inside, Sheel seats were outfit with Alpina's beautiful striping, while extra gauge pods read out critical engine performance measures.
A total of 149 of these sedans were produced, each in a slightly different and unique specification with numbered dash plaques. This example, #209, was specified in Sapphire Blue Metallic with Alpina's bespoke cloth:
5 Comments