Our second Featured Listing last week, the one-owner 1995 Mercedes-Benz E320, has been relisted on eBay with it's Buy it Now price lowered by $3,000.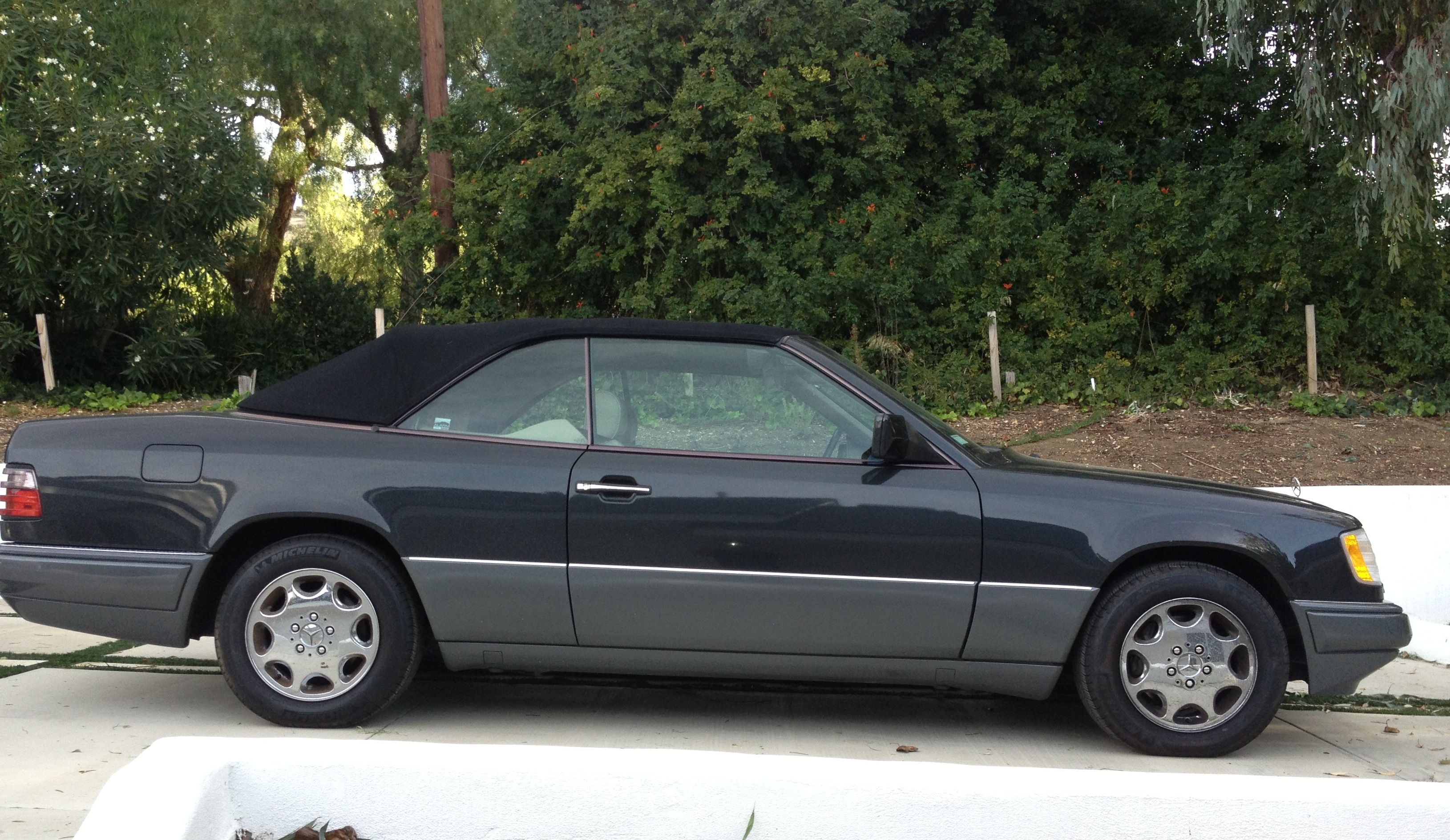 The below post originally appeared on our site December 9, 2012:
After a two decade hiatus, Mercedes-Benz brought back the four place cabriolet in 1992 with the W124. While convertibles in general are often thought of as somewhat flashy and carefree, the E class cabriolet went about its business in a more conservative, dignified manner. Today, the cabriolet is one of the most desired W124 variants, a point that is made abundantly clear by the number of low mileage examples on the market along with high resale values. This final year, one owner E320 comes to us from our reader Rainier in California.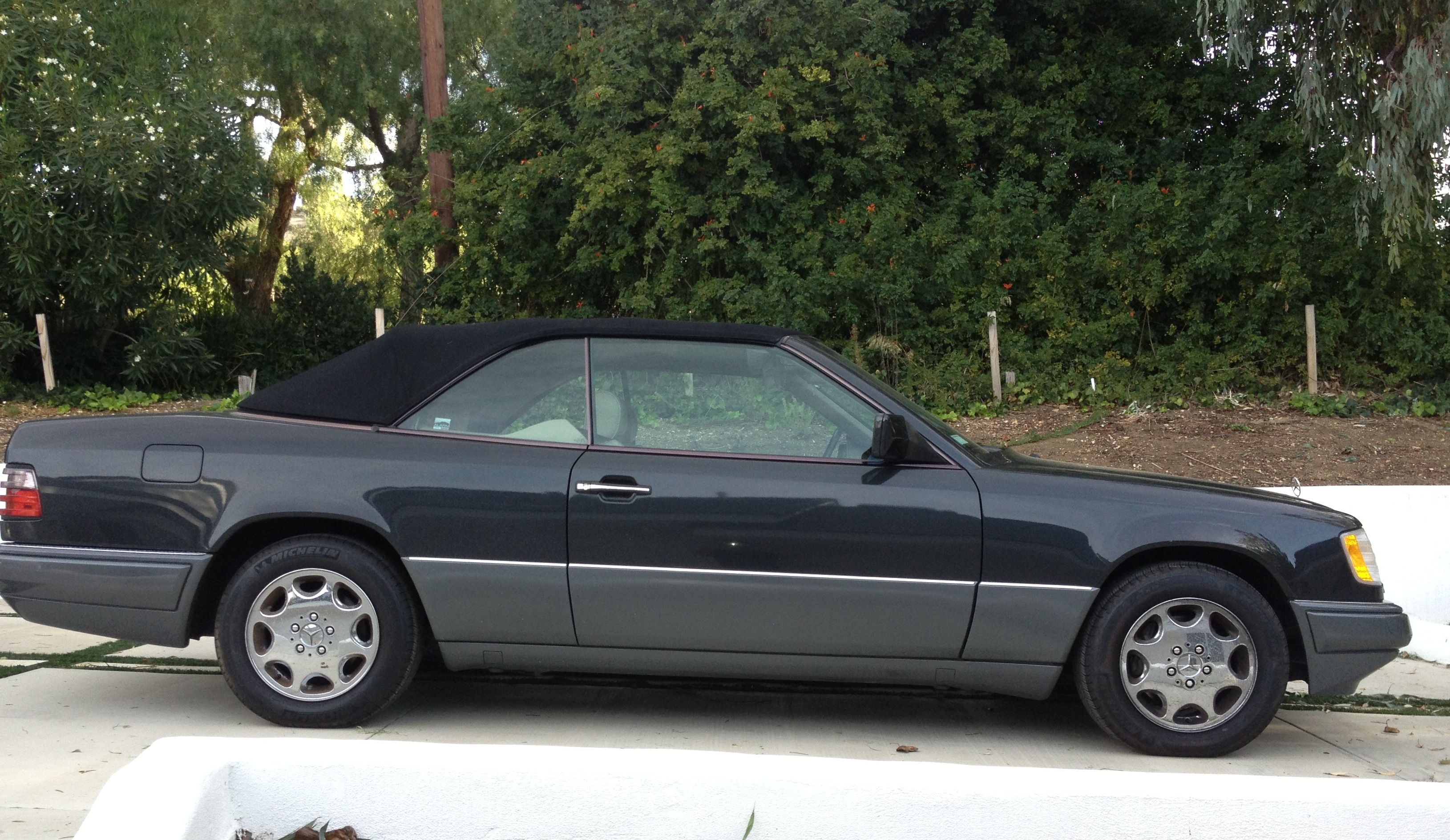 1995 Mercedes E320 Cabriolet. One owner car, Metallic Black exterior with Tan interior. Great condition, have all records of service, 66,750 miles and runs like new as it was a Sunday driver. This was one of the last cars built in November 1995. Seller has the right to end sale when I like. No warranty or refund after sale is complete. $18,995.00 obo
Mint, low mileage E320s can sometimes glance $30,000, with good quality runners ranging between $15,000 to $25,000. The W124 is a stout car, and the cabriolet is no different. Potential buyers should be aware of issues revolving around the wiring harness, as the material used for insulation can decompose over time. A one owner car like this is always attractive, as it helps to mitigate questions with regards to servicing history. For those in the market for a safe, practical young classic that offers a bit of top down flair, these W124 cabriolets are hard to beat.
-Paul