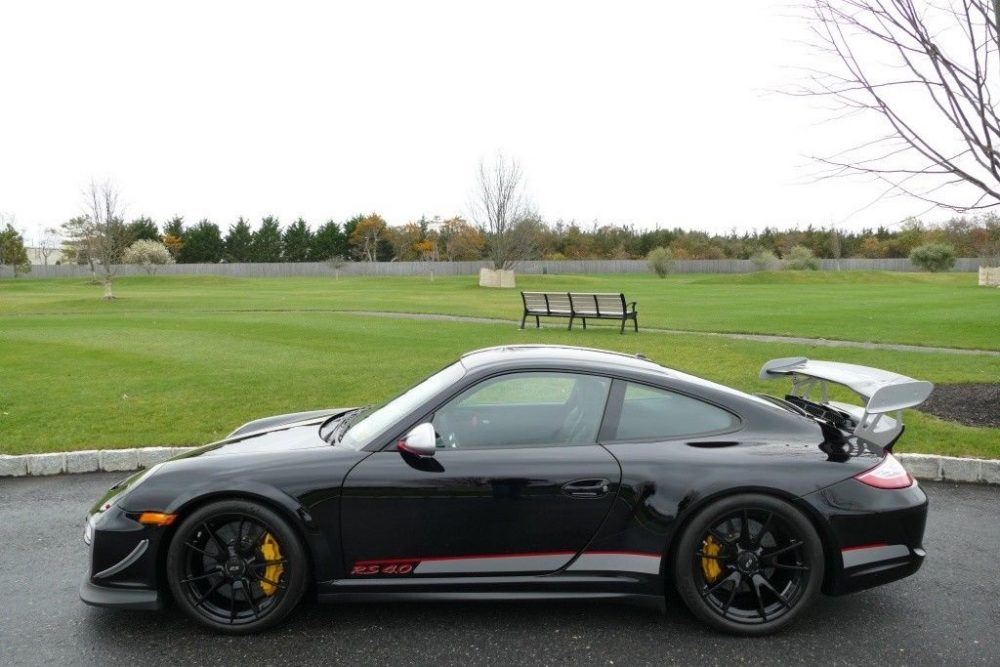 I have been thinking a lot about these cars lately. This is a Black 2011 Porsche 911 GT3 RS 4.0 with 3,743 miles on it. This is the last of the breed produced for the 997. Only 600 were made in total with 156 of those coming to the US (I've actually seen varying numbers on that one but it's around there). They are purported to be the last manual transmission GT3 RS that Porsche will produce. Hold on to that point. It also is the last of the "Mezger" engine GT3 RS models that will be produced. So it's got a lot going for it.
I was particularly interested in finding a black one. I just missed one for sale on Rennlist recently, but as these things go another one popped up for sale. So here we are. Why black? First, because I like those better than the white ones. But mostly because there were a lot more white ones produced. While I can't say this is 100% accurate I've seen quoted that only 36 of those that came to the US were Black. I certainly see far fewer of them. There are, of course, a few PTS examples running around and those are even more special. Good luck finding one.
I have been thinking about these a lot because I think they are the car to have (along with the GT2 RS of the same year) for those really looking for a high-dollar collectible Porsche. They also may just be the best to have for those looking to spend time behind the wheel of the best Porsche can offer. Some might prefer the extra ferocity of the GT2, but I'll take the GT3, no question.
Comments closed