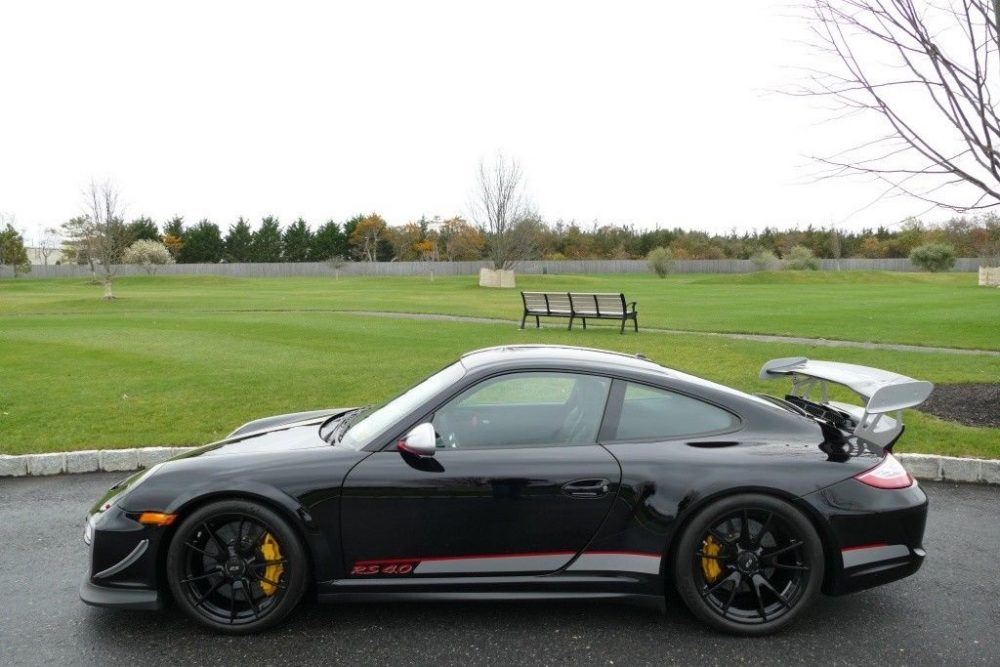 I have been thinking a lot about these cars lately. This is a Black 2011 Porsche 911 GT3 RS 4.0 with 3,743 miles on it. This is the last of the breed produced for the 997. Only 600 were made in total with 156 of those coming to the US (I've actually seen varying numbers on that one but it's around there). They are purported to be the last manual transmission GT3 RS that Porsche will produce. Hold on to that point. It also is the last of the "Mezger" engine GT3 RS models that will be produced. So it's got a lot going for it.
I was particularly interested in finding a black one. I just missed one for sale on Rennlist recently, but as these things go another one popped up for sale. So here we are. Why black? First, because I like those better than the white ones. But mostly because there were a lot more white ones produced. While I can't say this is 100% accurate I've seen quoted that only 36 of those that came to the US were Black. I certainly see far fewer of them. There are, of course, a few PTS examples running around and those are even more special. Good luck finding one.
I have been thinking about these a lot because I think they are the car to have (along with the GT2 RS of the same year) for those really looking for a high-dollar collectible Porsche. They also may just be the best to have for those looking to spend time behind the wheel of the best Porsche can offer. Some might prefer the extra ferocity of the GT2, but I'll take the GT3, no question.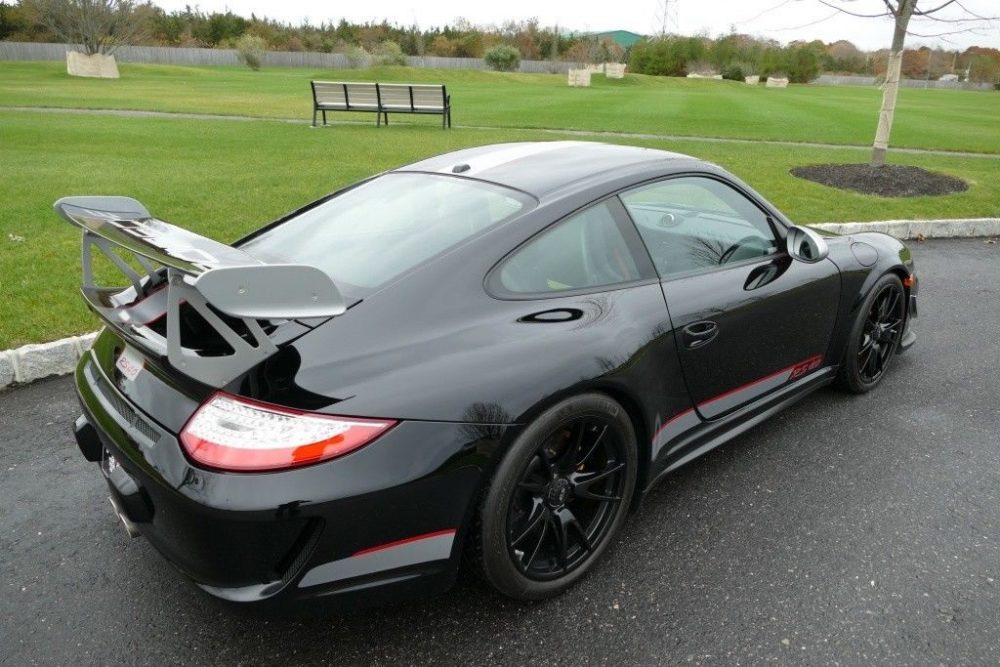 Year: 2011
Model: 911 GT3 RS 4.0
VIN: WP0AF2A92BS785625
Engine: 4.0 liter flat-6
Transmission: 6-speed manual
Mileage: 3,743 mi
Price: $510,000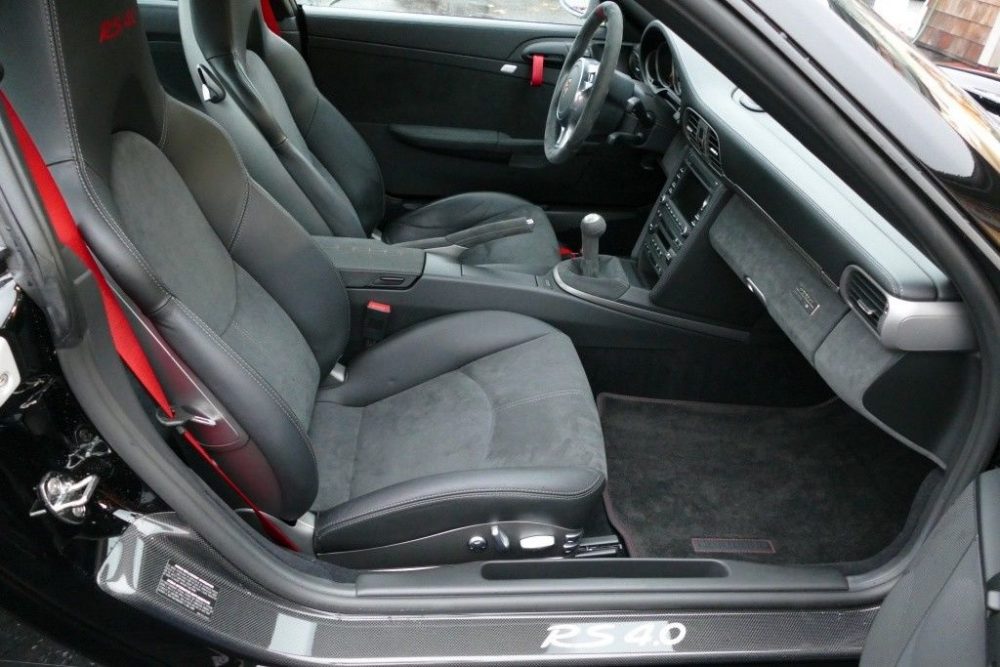 This is a 2011 911GT3 RS with 3743 miles.The 911 GT3 RS 4.0, launched in 2011, was the final evolution of the 997 GT3 and featured a 4.0 litre flat-six engine (the largest engine offered in a street-legal 911).The engine itself uses the crankshaft from the RSR with increased stroke dimensions (from 76.4 mm to 80.4 mm). This change has increased the power to 368 kW (500 PS; 493 hp) at 8250 rpm and 460 Nâ‹…m (339 lbfâ‹…ft) of torque at 5750 rpm. Chassis development has been influenced by the GT2 RS and uses parts from other RS 911s. Front dive planes give additional downforce up front. The car weighs in at 1,360 kg (2,998 lb),giving it a power-to-weight ratio of 365 bhp per ton. Only 600 cars were built. At 493 hp (368 kW), the engine is one of the most powerful six-cylinder naturally aspirated engines in any production car with a 123.25 hp (92 kW) per litre output.Performance is 3.5 seconds for 0-60 miles per hour (97 km/h) and a top speed of 193 mph (311 km/h).[ is 7 minutes . Please call Grand Prix Cafe at 631 353 3553 for more information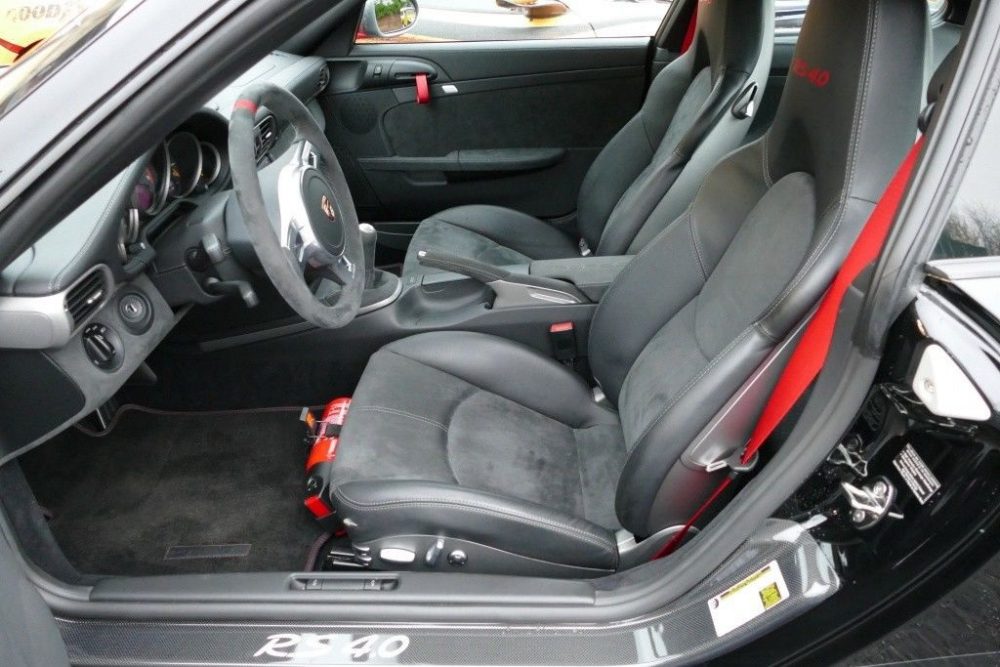 I think the biggest question surrounding the long-term value of these is whether they truly will be the last manual GT3 RS Porsche makes. They certainly might be, but the 911R was supposed to be the alternative and last manual 911 version. Then the GT3 Touring came out and it's basically the same. The 911R will remain a little more special because of its limited production, but the model itself isn't quite as special as it once was. Values have been on the decline. If Porsche did produce another manual GT3 RS I'm sure the line to get one would be very long and car makers do like that sort of thing. So I don't know.
As for this particular RS 4.0, it's a fairly standard example. As I noted, being one of the fewer black ones does give it extra cachet, but there aren't any fancy options to otherwise distract us. It doesn't even have LWBs. That doesn't make this one cheap or anything, but I also think it means we won't be seeing it sell for $525K either. For comparison, what is likely a far more desirable example – the Black RS 4.0 formerly owned by Seinfeld – recently sold at auction for $566K. It did have more miles, but at 5,000 miles it wasn't exactly a beater. And then there's the Rennlist 4.0, which was listed with an asking price of $469K. It had about double the miles of this one, but if we assume it sold for asking or very near, then I don't think we can expect this one to command an additional $56K. Split the difference and we're probably in the ballpark.
But let's dispense with the negatives. These cars are sublime and something we all should hope to have a chance to experience one day. This one should be no different.
-Rob