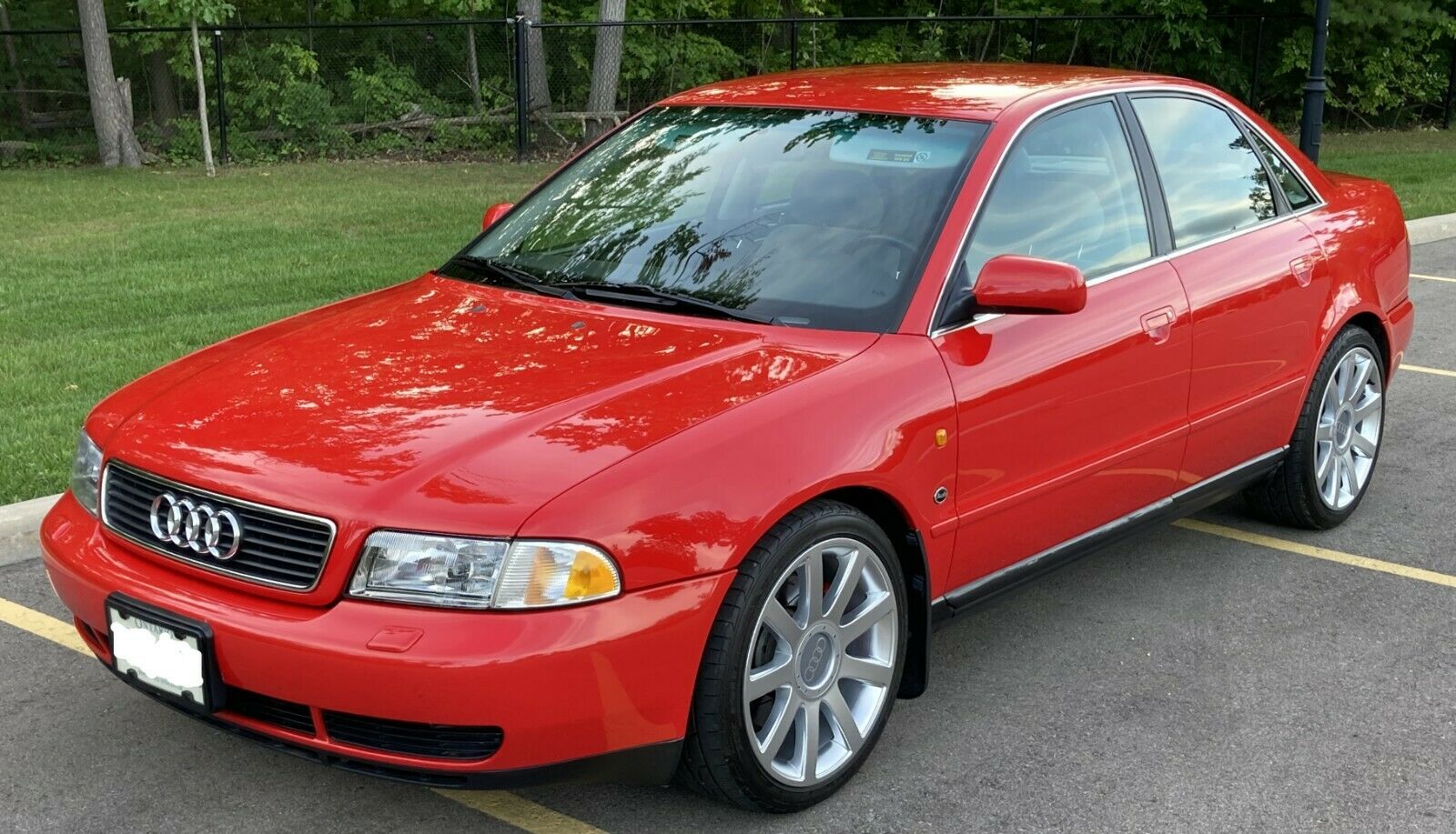 Emerging from the sales slump brought on by the recession and actual fake news, Audi solidified its position in the small executive luxury market with its brand new A4 model in 1996. While in truth the car heavily borrowed from the evolution of the B3/4 series and started life with the same flaccid 12 valve V6 that had replaced the sonorous 7A inline-5 for 1993, the A4 was exactly the model Audi needed to redefine its image.
And redefine it did, going from near zero to hero in just a year's time.

Car and Driver immediately named the A4 one of its "10 Best" cars, a position it would repeat in 1997 and 1998. Okay, maybe it wasn't the perennial favorite as the BMW 3-series was for the magazine, but still, that it was mentioned in the same breath was impressive. New sheetmetal was smooth and tight, full of great angles and well-placed curves. The bumper covers were finally integrated well again – something the U.S. specification B4 had inexplicably failed miserably at. Inside was evolution rather than revolution, but the cabin looked and felt upscale and modern. And the market responded to this instant hit; consider, in 1994 Audi sold 12,575 cars in total. In 1996, some 15,288 of just the A4 models were sold. That was before the many variations and improvements Audi rolled out in the B5, too.
Seemingly every year new changes offered refreshment and redesign to the A4. In late 1995 and 1996, you could only get one specification – the 2.8 either with or without quattro. But '97 saw the introduction of the 1.8T, and the Sport Package got some revisions as well with new Ronal 'Swing' 16″ wheels. Today's Laser Red example has to be one of the better examples out there:
3 Comments