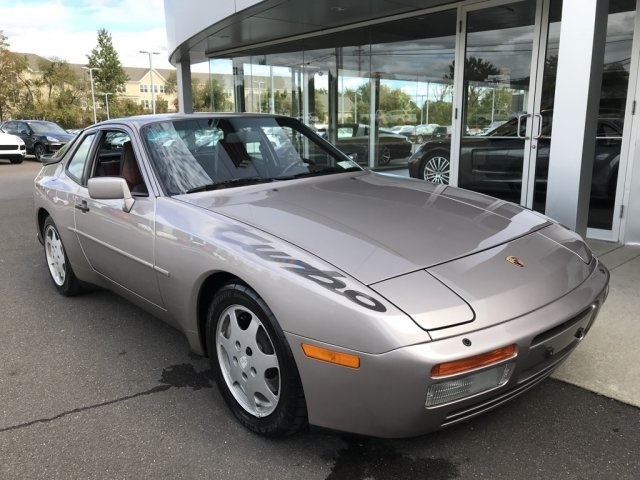 Update 12/2/18: The 16,000 mile example is down to $55,995.
Update 8/15/18: The ask on the 16,000 mile 944 Turbo S has dropped further to $59,995.
Update 6/1/18: The 16,000 mile Turbo S in this post has dropped $5,000 in asking price to $64,995.
We've managed to stick to a red interior theme so far today, and I'm going to further that just a bit more. But while red interiors in the 70s and 80s were super chic, few for me match the sheer audacity or execution of today's twin 944 Turbo S Silver Rose models. And as I've spent the last few transaxle posts dancing around special models, it would seem fitting to cover what many consider to be the most special of all. Coincidentally, outside of some exceptional limited production models like the Turbo Cup, 968 CS or Turbo S, and 924 Carrera GTS, few are worth as much as this model either.
1988 saw numerous changes in the 944 Turbo lineup. The new option M758 "Turbo S" included a new turbocharger with redesigned vanes and a remapped DME which increased boost to a max of 1.82 bar. The resulting M44/52 had 30 more horsepower and 15 lb.ft torque to a max of 247 and 258, respectively. But the "S" package was far more than just more boost, as the cooling system was revised, the clutch and transmission were beefed up with hardened first and second gears.
Brakes were borrowed from the 928 S4 and now measured 12″ in front with four piston aluminum calipers. Wheels were Club Sport 16″ forged, polished and anodized units measuring 7 inches in front and 9 in the rear. Suspension was also beefed up with the M030 package; this included adjustable rebound Koni shocks and adjustable-perch coilovers in front. Limited slip differentials (Code 220) were not standard, but a must-select option.
Within the already limited edition S (of which about 1,900 were shipped to the US), there was another special edition. The "Silver Rose" launch cars took all of the special aspects of the M758 S package and added a unique color (Silver Rose Metallic, LM3Z) and a very unique Burgundy Studio Check interior. Outside of the Turbo Cup cars, these very limited (claimed 339) original models have become the most desirable of the 944 Turbos, and few are presented like these two today which have combined only managed to cover 24,494 miles in 30 years:
5 Comments