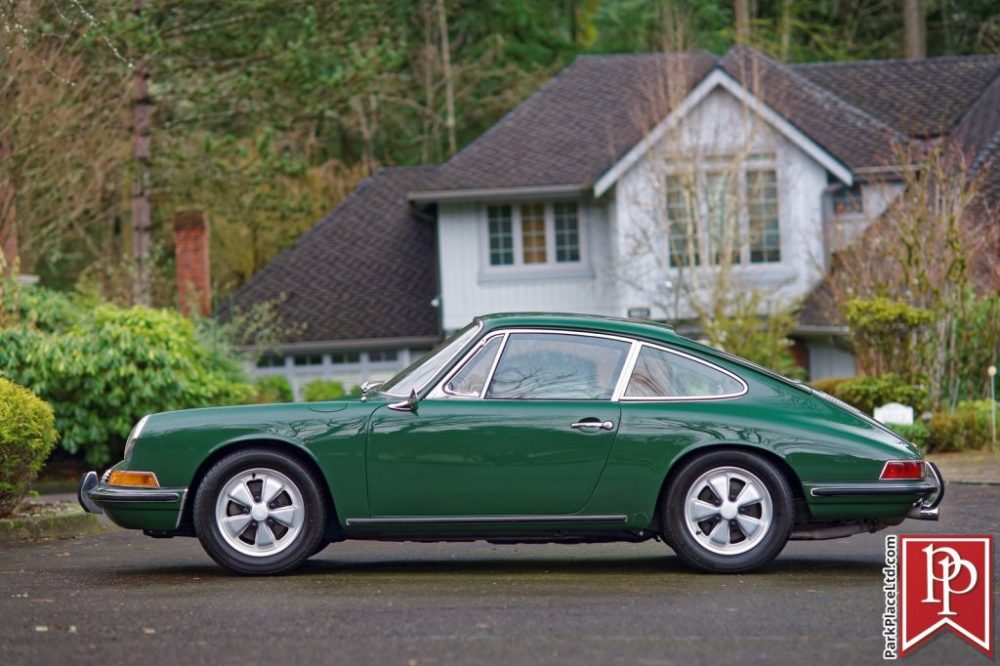 While the number of 911 models Porsche produces has grown considerably over the years, catering to just about every possible combination you can conceive, a consistent moniker has stood out for those seeking higher performance: the S. Whether the 911S, the Carrera S, the Turbo S, or the various RS models (those count right?) that single letter has let buyers know that it would be a model catering more to their spirited side rather than to comfort. While the S was on hiatus during the late-70s and all of the '80s it returned in Turbo S form (and Carrera RS form) for the 964 and then finally found itself reattached to the Carrera itself with the Carrera S and 4S, both of which debuted as part of the 993 line. It hasn't left us since.
But it began here, in 1967, with the 911S. In the '60s, buyers initially only had access to the base 911. That was it, one choice. In 1967 the lineup expanded with the addition of the 911S and the Soft-window Targa, available both in S trim and without. The S brought with it the sort of features we'd expect: More power (up to 160 hp from the base 911's 130), upgraded shocks and brakes, along with a rear anti-roll bar and Fuchs wheels. Leatherette on the dash and wheel provided interior upgrades. The 911 had become sportier. And then it wasn't. For 1968 Porsche gave us the 911L and removed the S from the US lineup. Thankfully, 1969 saw its return, now placed above the entry-level 911T and mid-grade 911E, and all 911s had a longer wheelbase.
That makes the one-year-only short-wheelbase 911S a pretty special car and here we find one for sale: an Irish Green 1967 Porsche 911S Coupe, located in Washington, with a reported 29,177 miles on it.
3 Comments