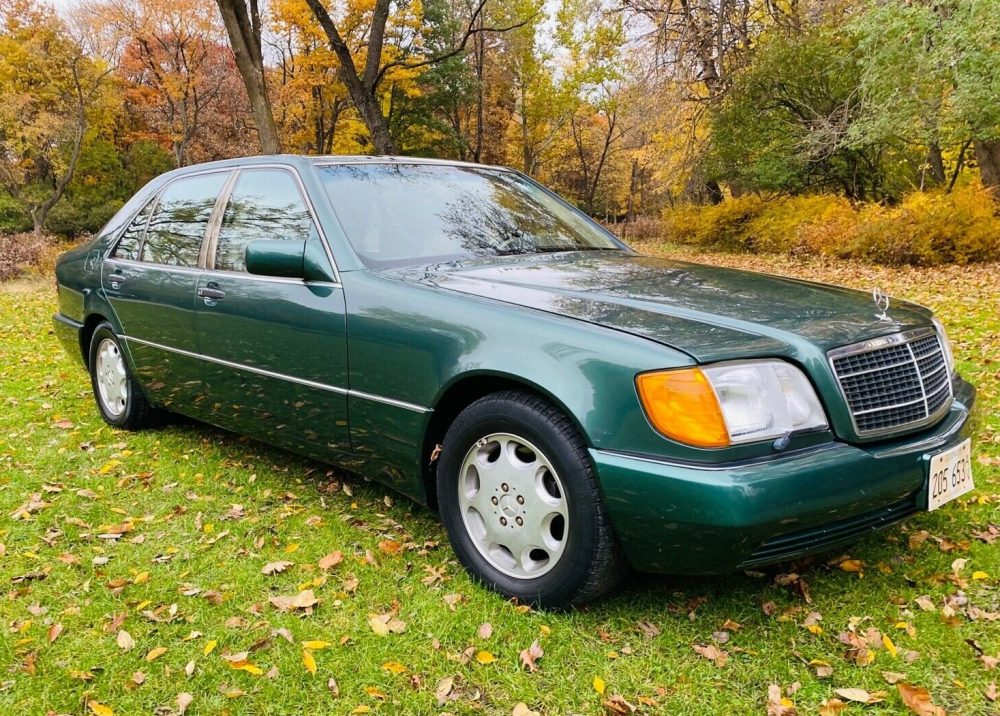 This W140 sold for $13,600 on November 17, 2021.
I still think the W140 Mercedes-Benz S-Class is occupying that no man's land area where it isn't old enough to be a full on classic, but certainly not new enough where original owner's still are using them. When you look up 1990s styling, this is very much it, and maybe this isn't a good thing. On the other hand, if you wanted to daily drive one, you certainly could as long as your wiring harness hasn't turned to dust on the pre-facelift models. We are seeing the really nice Grand Edition and V12 cars sell for serious money, but the rest of the model line up seems to lag behind significantly.
Today's example, a 1992 500SEL up for sale in Chicago looks like your typical early build, but shows an impressively low 25,000 miles. Even better? It's Malachite Green Metallic.