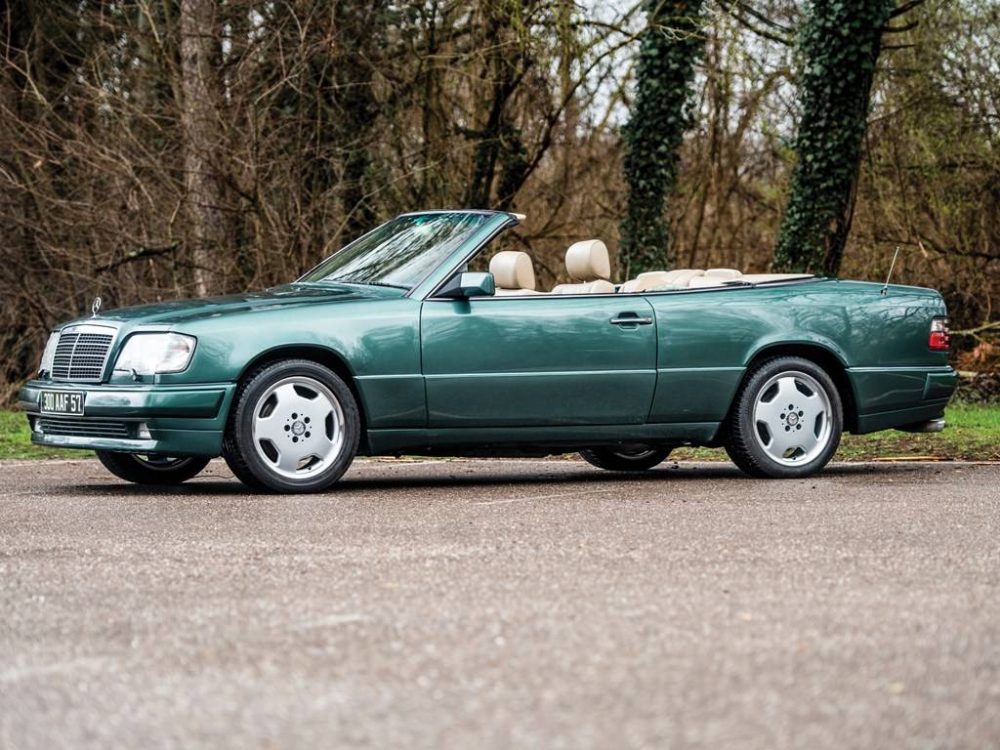 Update 5/7/19: This E36 AMG Cabriolet sold for approximately $36,000.
RM Sotheby's is going all-in on their Youngtimers Collection auction on April 11th in Essen, Germany which features 85 cars from the '80s, 90s and 2000s that will make your heart bleed. As much as I'd like to go through all of those cars, because believe me, there are some gems, I'd thought I would pick one or two to take a closer look at. Today's car is a very rare 1994 Mercedes-Benz E36 AMG Cabriolet. This car was originally delivered to Luxembourg of all places and is reportedly only one of 68 W124 E36 AMG Cabriolets ever built. It is painted in one of my favorite colors, Malachite Green Metallic, and has everything you could want from a 90s AMG car. How much is this predicted to hammer for? Quite a lot. I guess I'm not the only one drooling over this car.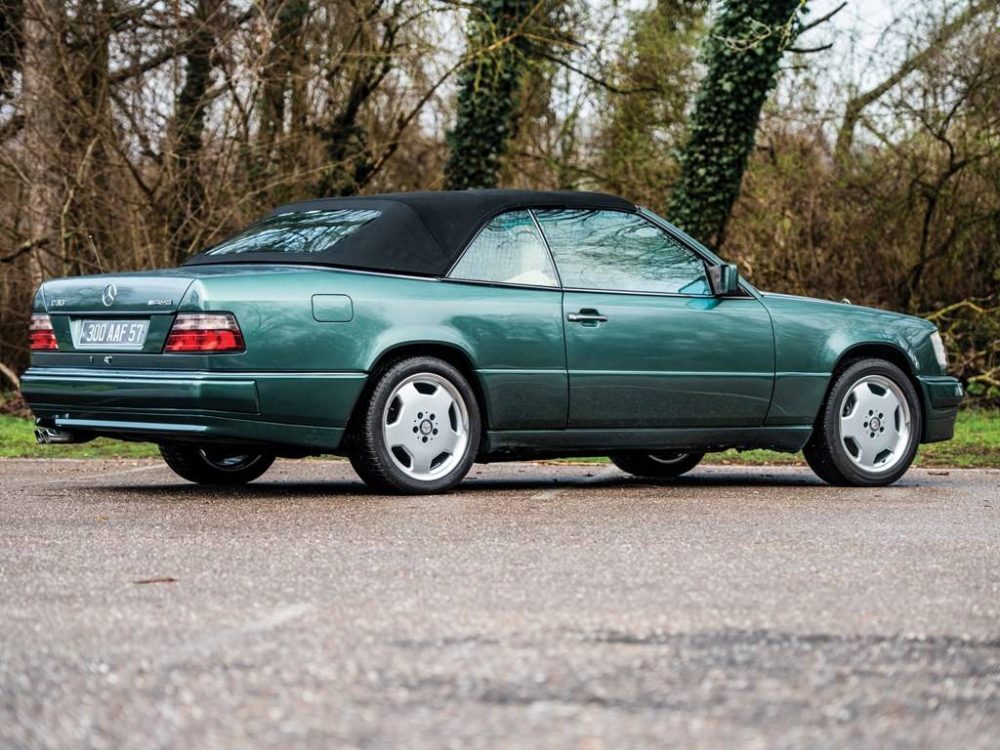 Year: 1994
Model: E36 AMG
VIN: WDB1240661C153574
Engine: 3.2 liter inline-6
Transmission: 4-speed automatic
Mileage: 125,484 km (77,972 mi)
Price: No Reserve Auction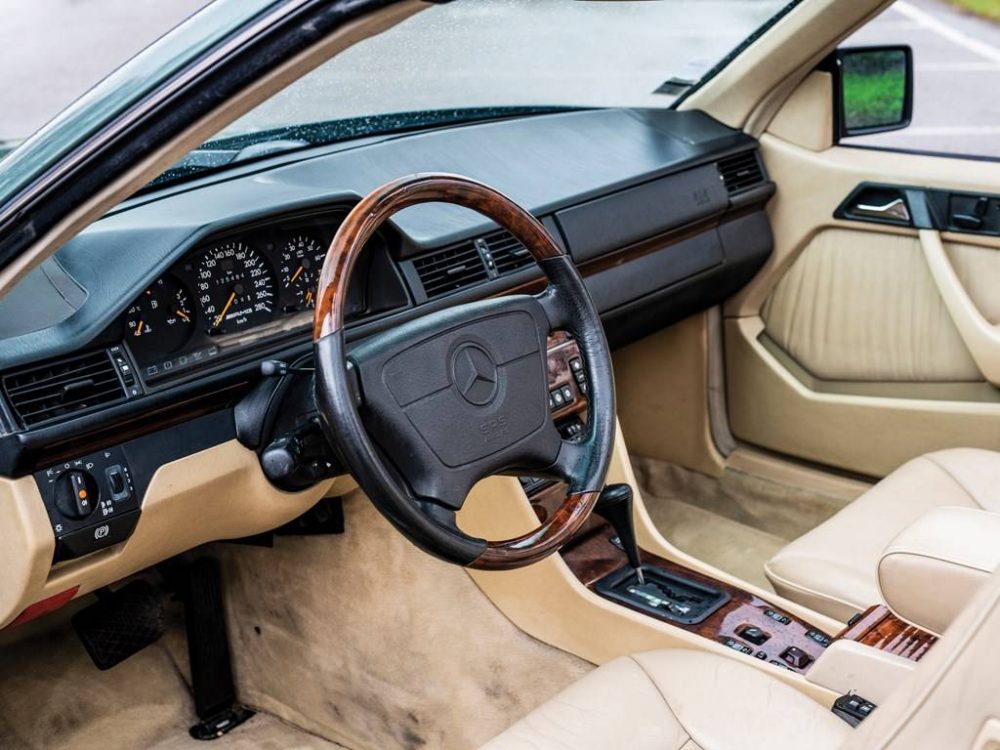 One of only 68 E36 AMG Cabriolets built
The first post-merger Mercedes-Benz and AMG product
Desirable Malachite Green Metallic (249) over a Beige leather interior
Delivered new to Luxembourg
Amongst the rarest AMG models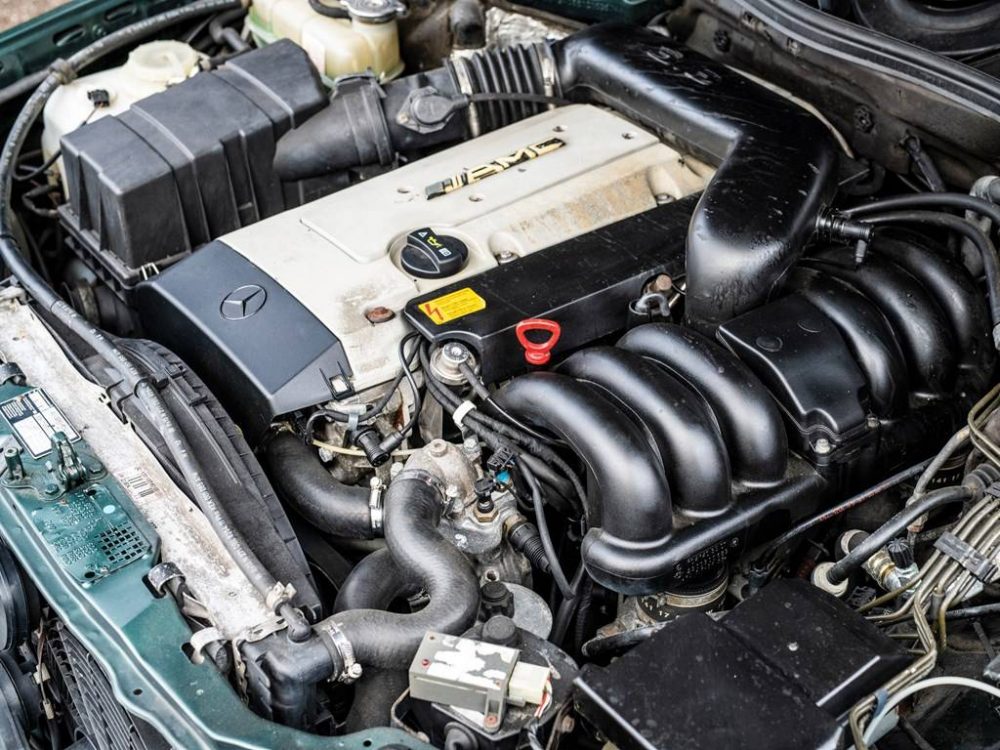 Interesting to see this car wasn't treated as a garage queen and surely shows some wear. I guess when you live somewhere as picturesque as Luxembourg you have other focuses in life instead of keeping your carpets clean, but who knows. The almost 78,000 miles surprised me and it surely looks like it has that. The driver's side door isn't lining up perfectly straight, the exhaust isn't hung up the entire way and the engine bay probably has never had a detail in its life. Other than that, I don't see much to object about. The classic lines of the W124 Cabriolet with AMG Monoblocks will never go out of style and the price is certainly going to reflect that.
Sotheby's has this car offered at no reserve with a projection between €55.000 – €75.000. That is a lot of Euros for something like this and is projected to sell for much more than some other heavy hitter 90s AMG cars offered in the same auction. Given it's rarity I can see that, but the bidders might have their Euros allocated for one of the other jaw dropping autos. Then again, there is a lot of money running Europe and I'm sure that this one isn't going to go cheap.
– Andrew