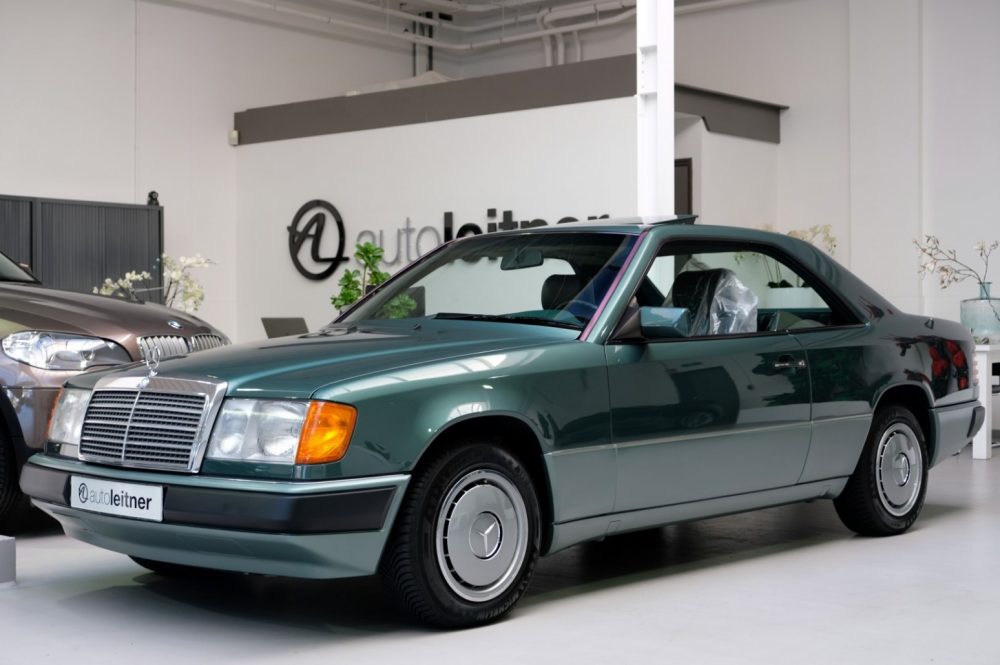 Last week I looked at a 1994 Mercedes-Benz E320 Coupe that had a ton of potential, but I just couldn't commit given its long list of aftermarket parts that weren't very flattering in my eyes. From the looks of it, the readers felt the same way judging by the comments that echoed my points. Today, I found another W124 Coupe that not only is stock (outside of a Blaupunkt headunit), but is actually one of the nicest C124s I've ever come across. This 1993 220CE up for sale in the Netherlands is a model that was never sold in North America and is quite unique thanks to a few options. This 220CE is powered by the M111 inline-four that is also found in the W202 C220, a car we do have in North America, and makes a surprising 150 horsepower for being as basic as it is. All this is nice, but the real reason I am here is because of the beautiful Malachite Green, both inside and out.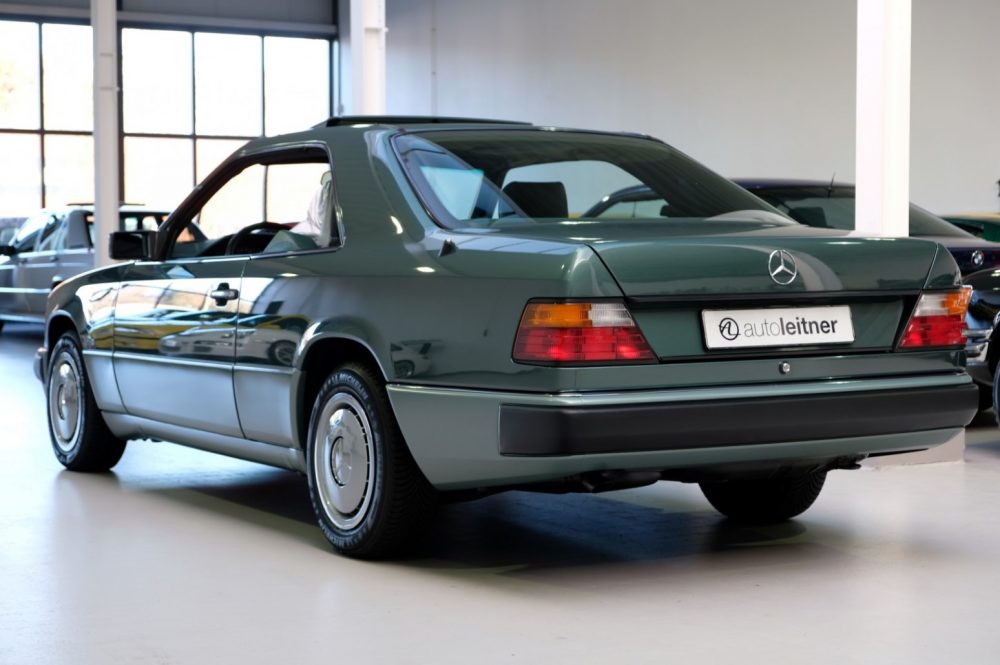 Year: 1993
Model: 220CE
VIN: N/A
Engine: 2.2 liter inline-4
Transmission: 4-speed automatic
Mileage: 85,101 km (52,879 mi)
Price: €13,500 ($15,300)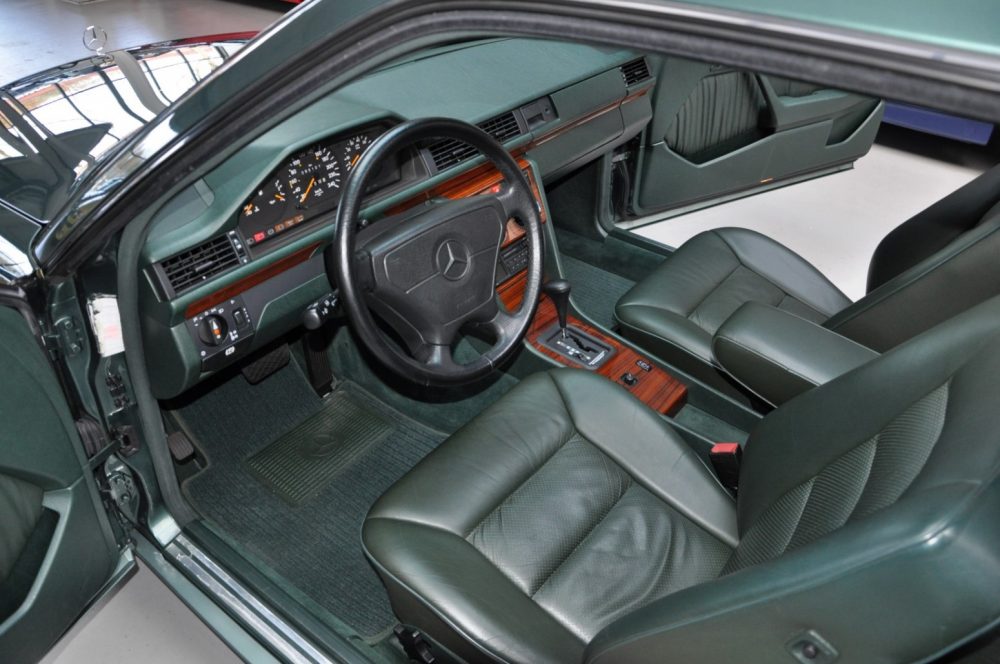 Unique! A rare tri-colore; 249 Malachite green metallic with 268 green leather and green dashboard. 3 times the same color! Also very special: demonstrably from the first Belgian owner until 2017. From early to 2017 by the same Mercedes dealer maintained. Original purchase note and a full stamped original service book. This concerns the 220 version that has been delivered very briefly as 220 CE. Original only 85.101 km and in excellent condition ….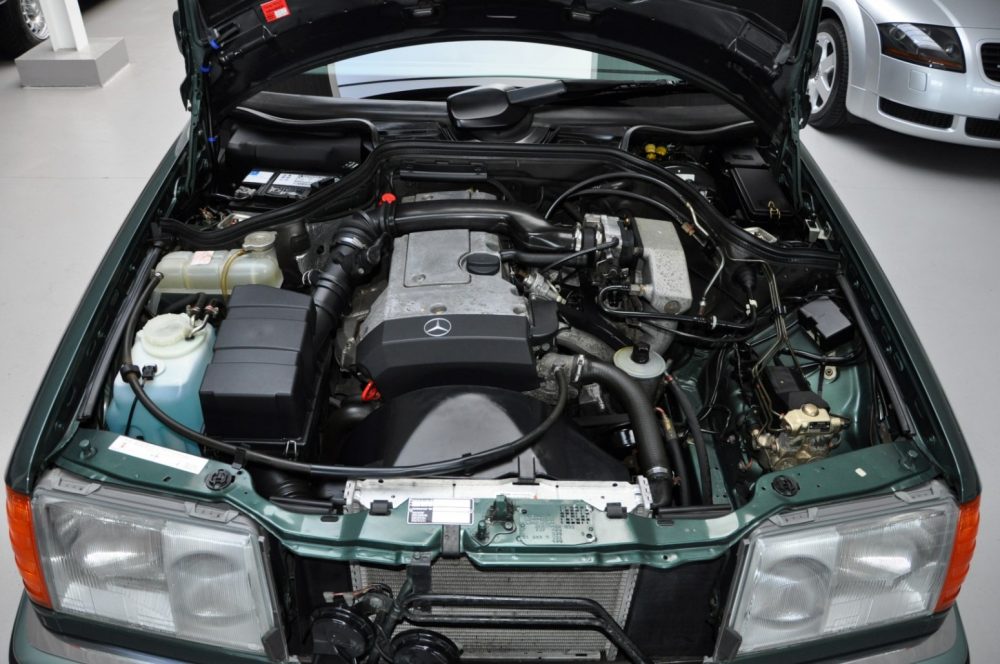 Full disclosure, I love green cars, so needless to say I love this car. Malachite Green is one of my favorite Mercedes colors, but what I'm really smitten for is the green inside the car. The green dash that matches the green leather seats is so quintessential 1990s and the mint condition Zebrano wood makes it even better. I am not much for aftermarket headunits in any car, but the period-correct Blaupunkt gets a pass from me here. Heading back outside the car, the plastic hubcaps are a neat option that weren't available on North American W124s and I think they look just fine for the style of what this car is. One thing to note is that this 220CE is wearing winter tires. A little odd for a car with only 53,000 miles and as flawless as this is, but the argument can always be made that winter tires are just as useful for cold temperatures as much as snow and ice, so maybe that is the case here.
The price of $15,300 doesn't really raise an eyebrow from me considering how nice this car is and what this dealer usually has in stock. I featured a pair of 500Es back in February from this same place and they were just as nice as this car, if not better. Even though this is a pretty standard C124, the awesome color combo and condition has it primed to be a collectible that can still be driven time to time. Granted, pricey in the grand scheme of things for what this is, but not unexpected. I'm glad I got to check it out.
– Andrew