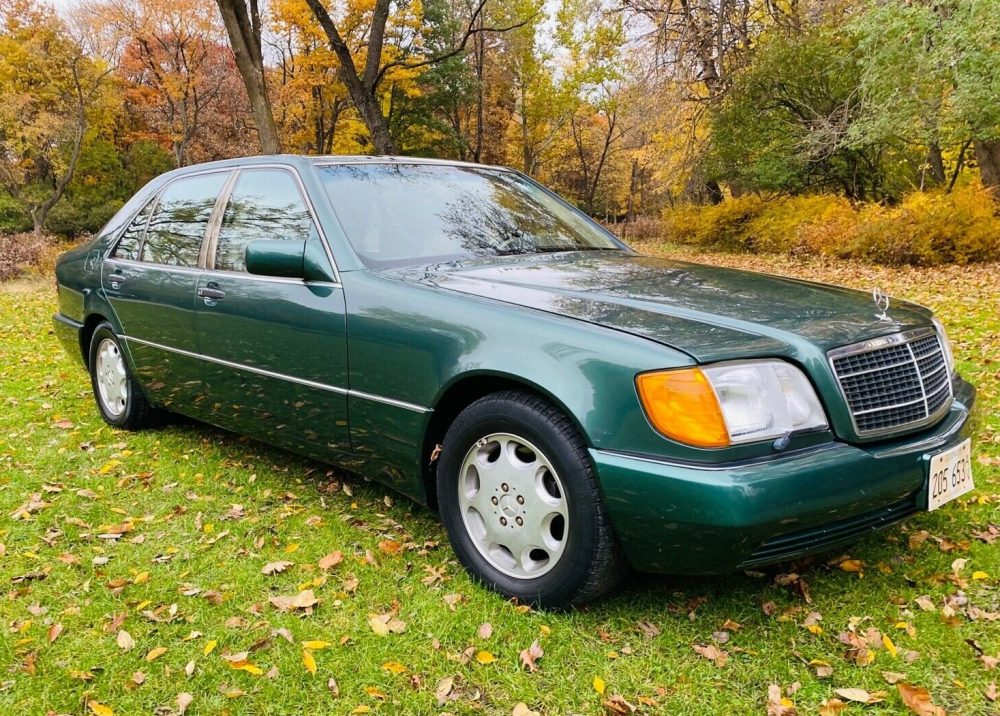 This W140 sold for $13,600 on November 17, 2021.
I still think the W140 Mercedes-Benz S-Class is occupying that no man's land area where it isn't old enough to be a full on classic, but certainly not new enough where original owner's still are using them. When you look up 1990s styling, this is very much it, and maybe this isn't a good thing. On the other hand, if you wanted to daily drive one, you certainly could as long as your wiring harness hasn't turned to dust on the pre-facelift models. We are seeing the really nice Grand Edition and V12 cars sell for serious money, but the rest of the model line up seems to lag behind significantly.
Today's example, a 1992 500SEL up for sale in Chicago looks like your typical early build, but shows an impressively low 25,000 miles. Even better? It's Malachite Green Metallic.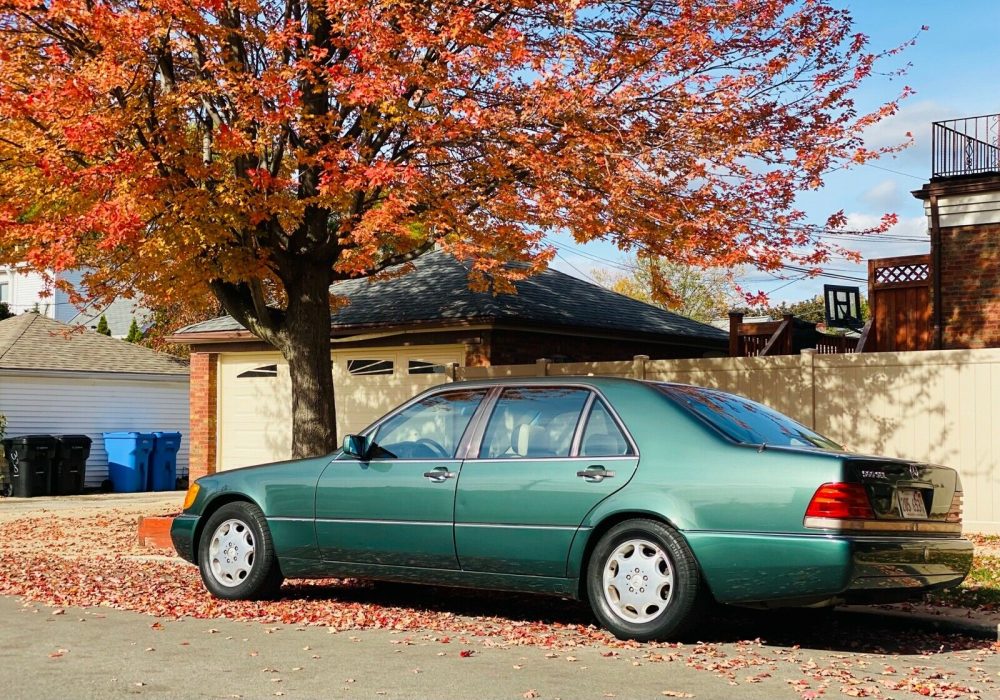 Year: 1992
Model: 500SEL
VIN: WDBGA51E7NA036724
Engine: 5.0 liter V8
Transmission: 4-speed automatic
Mileage: 25,191 mi
Location: Chicago, Illinois
Price: Reserve Auction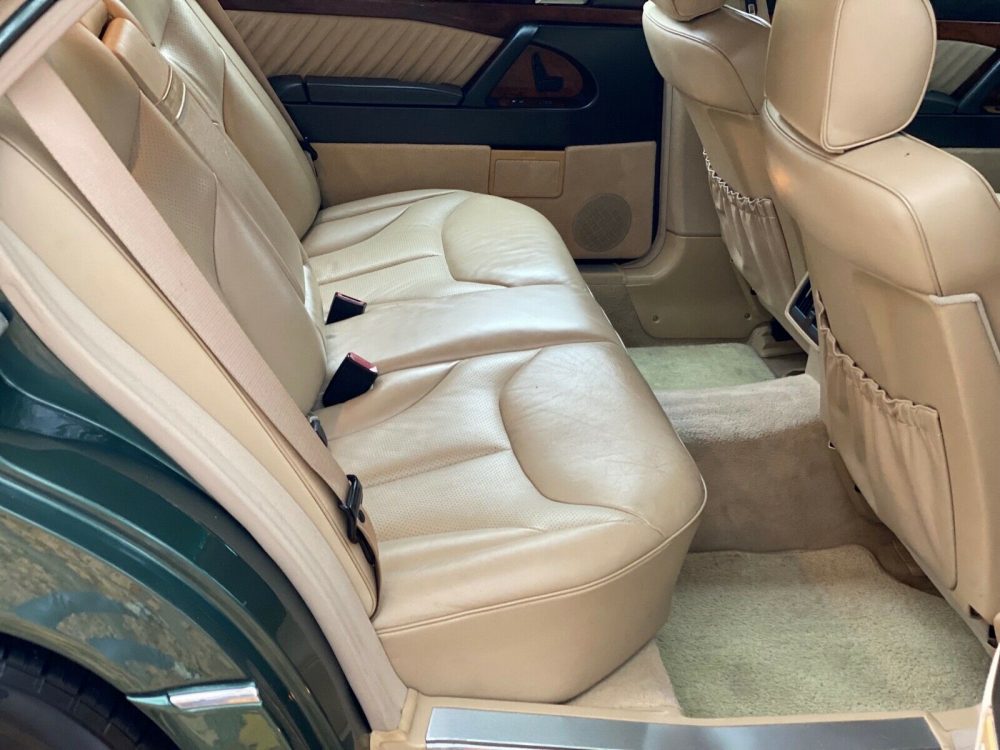 About this vehicle
This 1992 Mercedes-Benz 500SEL is an original. The owner has had it for 4 years. The vehicle runs great and is mainly used for weekend drives.
Seller's Notes
Like I said in the description this car is truly amazing an absolute gorgeous color combination mechanically sound of you have any further questions please don't hesitate to ask for for more detailed pictures I will be happy to help
Vehicle Details
I'm happy to offer an amazing rare 1992 Mercedes Benz 500 sel in absolute amazing condition family owned since new garage kept non smoker all original fully equipped with every luxury option available in that year and everything still works perfectly fine whit it having extremely low miles 25k was properly preserve and maintenance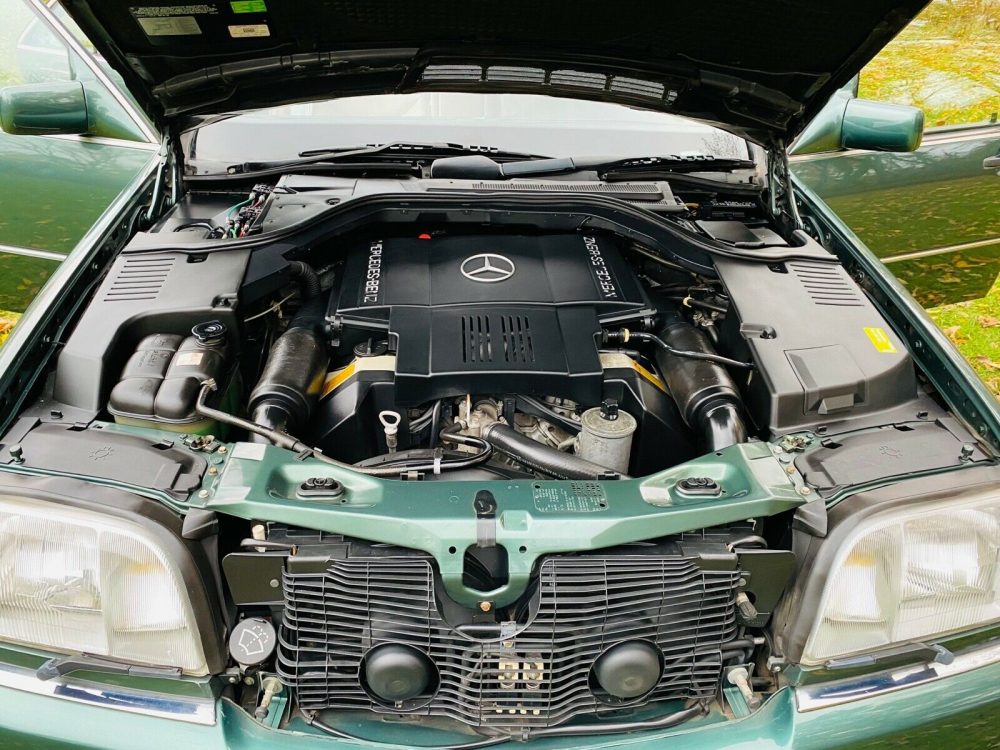 Naturally, there is a lot to like here with just 25,000 miles. However, I wish the seller did a little better job with the interior photos. I can assume it nearly new, but I looking at the few door dings I can see from the outside, I really want to see the inside.
This one has a start price at $9,000 and I think that is a deal as it sits. Once you get into the mid-teens I think that money is better spent looking for a V12, but right now I'd be a buyer – even though I really don't have space for this one.
– Andrew