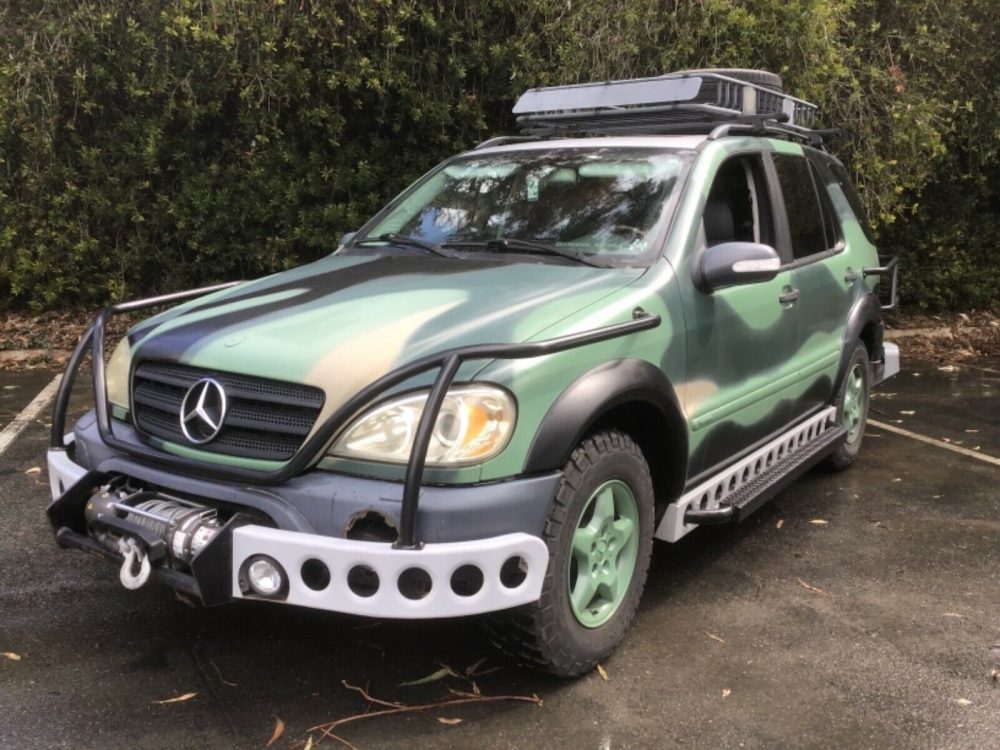 Update 3/3/19: Sold for an impressive $20,300!
Last month I did a quick history lesson on the W163 Mercedes-Benz ML-Class and how it came to be made in America. One of the most interesting pieces of the ML story also involved another aspect Americans love: wildly fictional movies. If you are looking at this car, you probably know what I'm talking about. Somehow, Mercedes got in contact with Universal Pictures during the filming of The Lost World: Jurassic Park about using the then pre-production ML in the film. Somewhat ironically, while Ford Explorers had replaced Toyota Land Cruisers used in the Jurassic Park novel, in Lost World it would be the Explorer now being replaced. Somehow, a deal came together and suddenly you were watching a couple of ML320s with a bunch of added on armor roam around a fictional world full of dinosaurs. One of the stars of the film, Jeff Goldblum, was given a free ML320 as part of the deal and the craziest part is that he actually used the ML as his daily driver for over 15 years. He must not be into cars that much.
Unlike other vehicles from the Jurassic Park franchise, the Jeep Wrangler and Ford Explorer, you would never see someone hack up a ML320 to replicate the version from the movie. Probably that's because it wasn't very smart to totally destroy a luxury SUV just to pay tribute to a film that was considered a letdown compared to the original. Fortunately, prices of first-generation MLs have hit play money type levels and someone in California took the plunge into full movie mode. Now it is up for sale and ready to be passed on to the next person who constantly wants to be stopped to answer questions about it in the grocery store parking lot.
4 Comments