Warning!
This post is in our archives. Links in this post may have been updated to point to similar cars available to bid on eBay.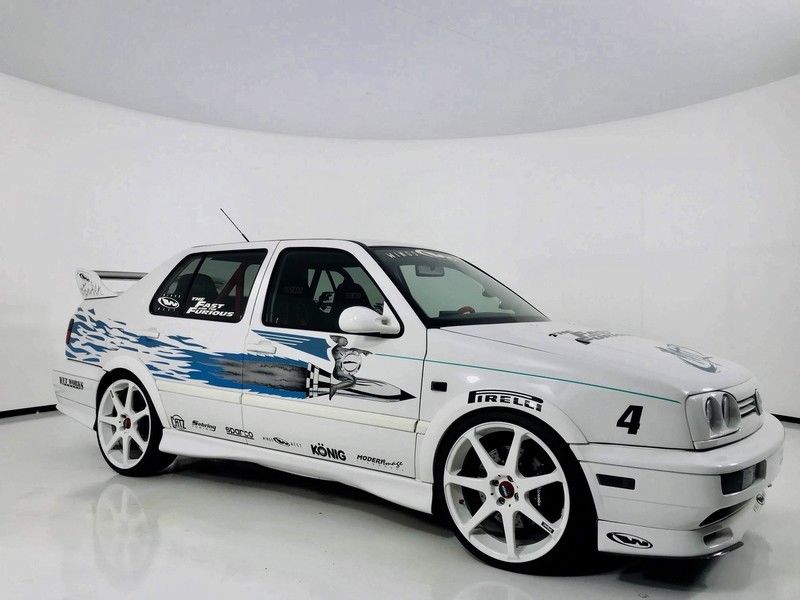 Update 1/20/19: After not selling all of Fall 2018 for $99,000, this crazy Jetta is down to $70,000 today.
Saying that you like the Fast and Furious series at all to any dedicated car enthusiasts is a bit like saying you are a Bach and Beethoven fan, but you've got a penchant for Weird Al Yankovic too. But the Fast series is, weirdly, a great collection of car films. Okay, back out that the driving scenes are pretty ridiculous, the stunts completely implausible, the plots barely coherent and the acting often one step above pornography. The same claims could easily be said about the Cannonball Run movies, and yet they're generally accepted among enthusiasts, no?
Each one of these movies is full of iconic cars from start to finish. I'll admit that I haven't made it through the most recent additions to the Fast series. They seem a bit contrived (I know, bold statement considering the topic, but work with me) compared to the original, but then it's hard to argue with their success. Over the past decade a new sequel has emerged like clockwork every two years, and the last one – The Fate of the Furious – netted $1,234,908,020 worldwide. And that was $300,000,000 less than the previous movie, lead actor Paul Walker's last before his untimely death. In total the series has generated over 5 billion (yes, with a "B") dollars in ticket sales.
Perhaps it was Paul Walker's involvement that gave the movies real car credentials. By all accounts, he was a true automobile enthusiast. Just check out some of the cars in his incredible collection. With everything from E30 M3s to R34 Skylines, this man lived life as if he was really in Gran Turismo.
But within the series, there's still some laughable moments. From the first movie there was Jesse's Volkswagen Jetta. A Mk.3, it already had lost some street cred in my mind, but the ridiculous body kit and paint scheme was only further underscored by the ABA powertrain. Of course, as VW fan I was outraged. They didn't even need to open the hood, because the 4-bolt wheels gave away that this was a 2.slow drag racing?!? It was, however, one of the few and the only featured German car in the first movie, and now it's for sale: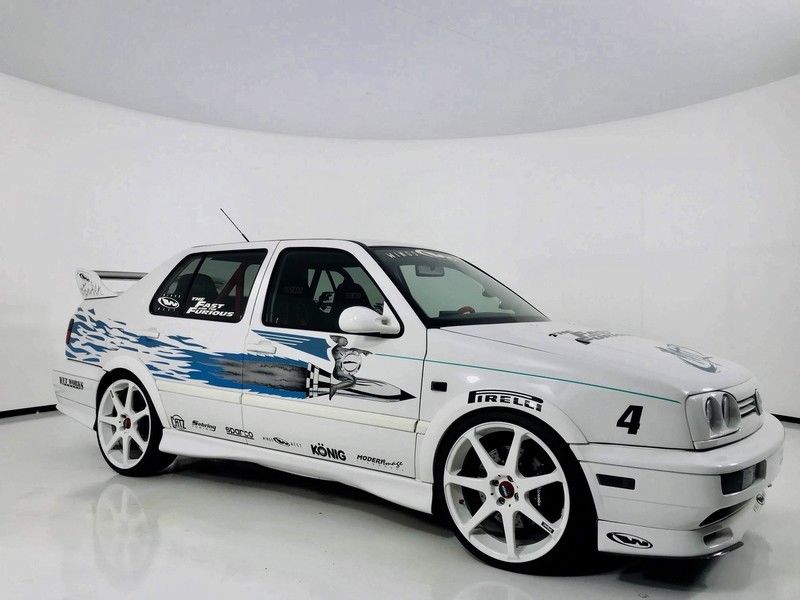 Year: 1995
Model: Jetta
Engine: 2.0 liter inline-4
Transmission: 4-speed automatic
Mileage: 21,300 mi
Price: $70,000 Buy It Now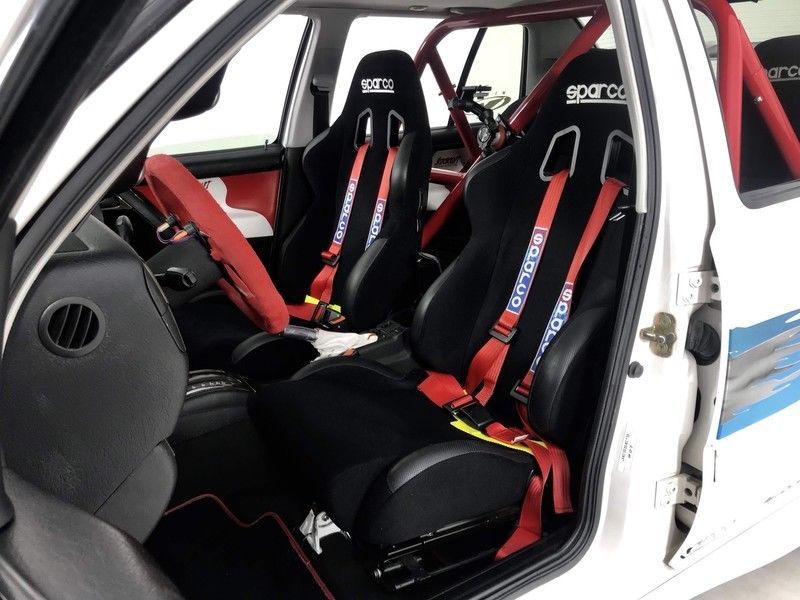 1995 Volkswagen Jetta III GL | Fast and The Furious | Autographed by the Actors

Stock #:
SS4020
Exterior Color:
White
Interior Color:
Black
Body Type:
Sedan
Transmission:
Automatic
Drivetrain:
All Wheel Drive
Engine:
2.0L 4-Cyl Engine
Title Condition:
Clear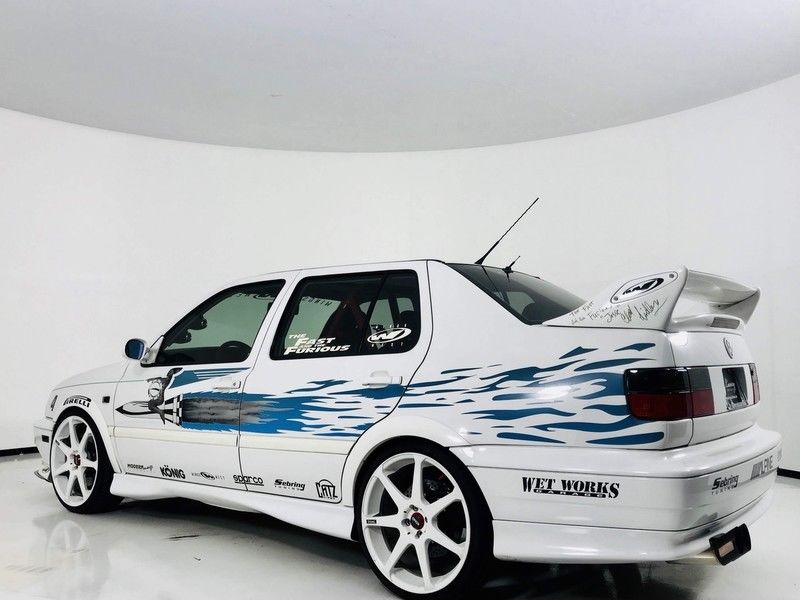 Due respect to actor Chad Lindberg, who played the driver of the Jetta appropriately named Jesse, I don't think his star power adds much to the value of this car. It's a base Jetta automatic, so in the real world – even with low mileage – this is probably a $2,500 car. But because of the association with the movie, that book value goes right out the window. Even if it was a laughable moment in the movie – not only because of the car, but because Jesse totally misjudges the race and loses to the antagonist, ultimately costing him his life. Because he wasn't a stronger character in the series, it's unlikely to draw any real bidding. But the kitschiness of the car itself, coupled with the signature of Paul Walker on the spoiler, it probably what potential buyers are looking for. Keep in mind that Walker's Supra from the same movie sold in 2015 for $185,000 at auction.
So how much does this Jetta cost in real terms? Probably not $99,000. But certainly "more than you can afford, pal."
-Carter