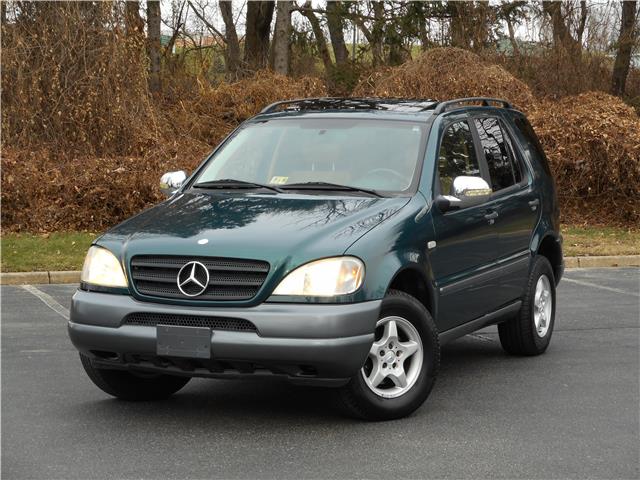 "Conceived in Germany, Born in America." That was one of the tag lines used for the Mercedes-Benz W163 ML-Class when it was riding the new wave of luxury SUVs that roamed the earth back in the late 90s. Thanks to a $250 million subsidy package from the state of Alabama, the Mercedes-Benz U.S. International (MBUSI) production plant had the honor of producing the W163 starting in February of 1997 with sales beginning later that year in September. How were they received? Well, in addition to being nicknamed the "Bama-Benz", you also had less flattering names like "The Alabama trash can." Truth be told, the majority of the people who bought these new could care less about things like quality and reliability because they all looked and acted like the mother from the movie American Beauty. The fit and finish were just average and the interiors would make the designers of Mercedes-Benz interiors in the 60s and 70s sob tears into their Weihenstephaners. Nevertheless, Mercedes sold a boat load of these things because the grille star was big enough to be seen from your neighbor's house across the street.
Today, the first-generation ML chugs along with battle scars and so much rust you think it was intentional, like when the few in the Volkswagen crowd started doing it for scene points. No one actually seeks out and wants to buy a W163 now, especially the early ones with the two-toned body cladding, given how cheap other used luxury SUVs have become over the years. Although today I ran across a survivor that seemed spared from all the upper-middle class abuse a luxury SUV can take and actually is quite endearing in a strange sort of way. This 1999 ML320 up for sale  outside of Philadelphia has just 68,000 miles and isn't a destroyed wasteland when you open the doors. Thing is, does anyone actually want to pay for this?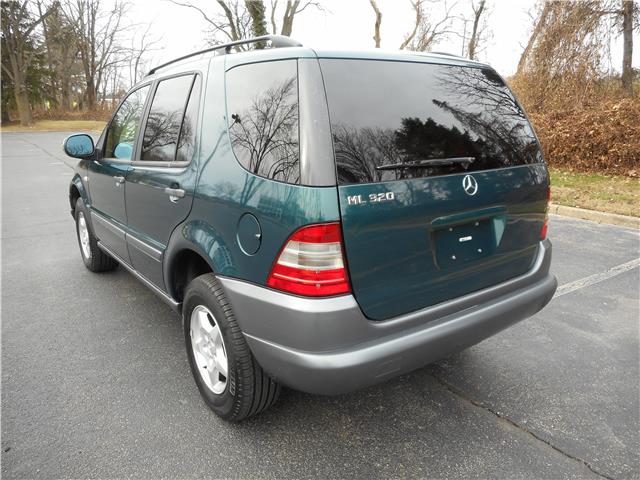 Year: 1999
Model: ML320
VIN: 4JGAB54EXXA067562
Engine: 3.2 liter V6
Transmission: 5-speed automatic
Mileage: 67,955 mi
Price: $6,999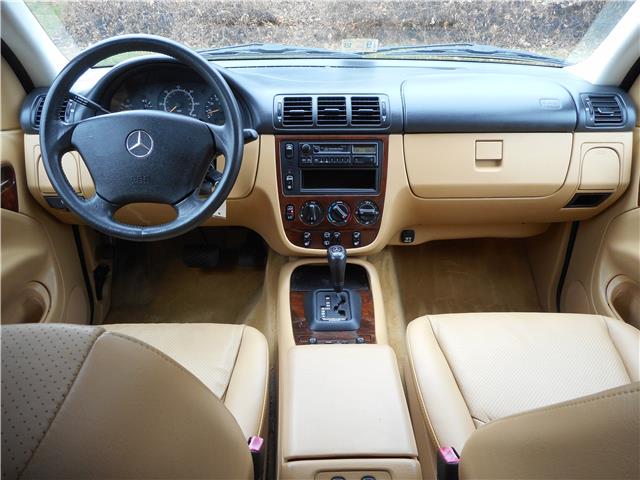 UP FOR OUR NEXT AUCTION IS THIS VERY NICE 1999 MERCEDES-BENZ ML320 SUV WITH LOW 67K MILES, 1 OWNER, NON SMOKER, ACCIDENT FREE, SUNROOF, LEATHER, CLEAN, AND PRICED TO SELL!!!! THIS CAR IS OVERALL IN GOOD CONDITION INSIDE AND OUT. THE EXTERIOR SHOWS NO MAJOR DENTS, DINGS OR SCRATCHES. THE INTERIOR ALSO SHOWS NO SIGNS OF ABUSE, (SEE ALL PICTURES FOR MORE DETAILS.) THE ENGINE RUNS STRONGAND THE TRANSMISSION IS SMOOTH. THE CAR WILL BE A STEAL, SO BID WITH CONFIDENCE!!!…..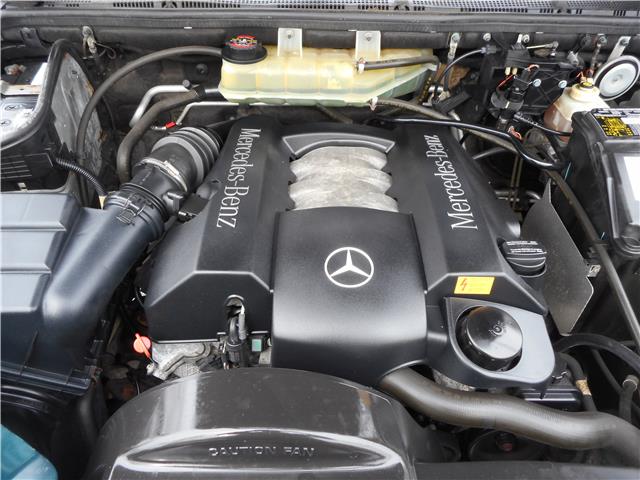 This is one of the nicest early W163s I've seen in a long time. It is almost like a time capsule given how much abuse these things took and where they currently are at in their life cycle. I actually like the Tourmaline Green paint with gray lower cladding and the tiny 16 inch wheels in a strange sort of way. But this is what 1990s SUVs were. Conservative styling with no risks. Inside is the same story. Mushroom leather everywhere with a generous amount of fake wood and plastic. The manual climate control was a big letdown on this ML since almost all Mercedes cars had really nice automatic climate control systems by this time but again, this wasn't going to stop anyone from buying this thing. I think Mercedes knew that and only once we started getting into the mid-2000s did Mercedes really take the styling and quality serious with the ML thanks to all the new competition in the luxury SUV market. Mercedes knew their market was for soccer practice and mall parking lots so they built the ML for all of that.
This ML320 is listed for $7,000 which seems just a little steep for me. Like I said, I don't think anyone out there is fawning over a pre-facelift ML like they do Land Crusiers and Range Rover Classics. There is nothing impressive about this thing other than it is really clean. If you want a Mercedes, $7,000 buys you a lot of cars better than this thing. If you want a SUV, $7,000 gets you in the ball park of a lot of SUVs better than the ML. My thoughts? Fun to look at it, but you won't see me ever putting down money for one of these. Unless it is chasing dinosaurs, of course.
– Andrew