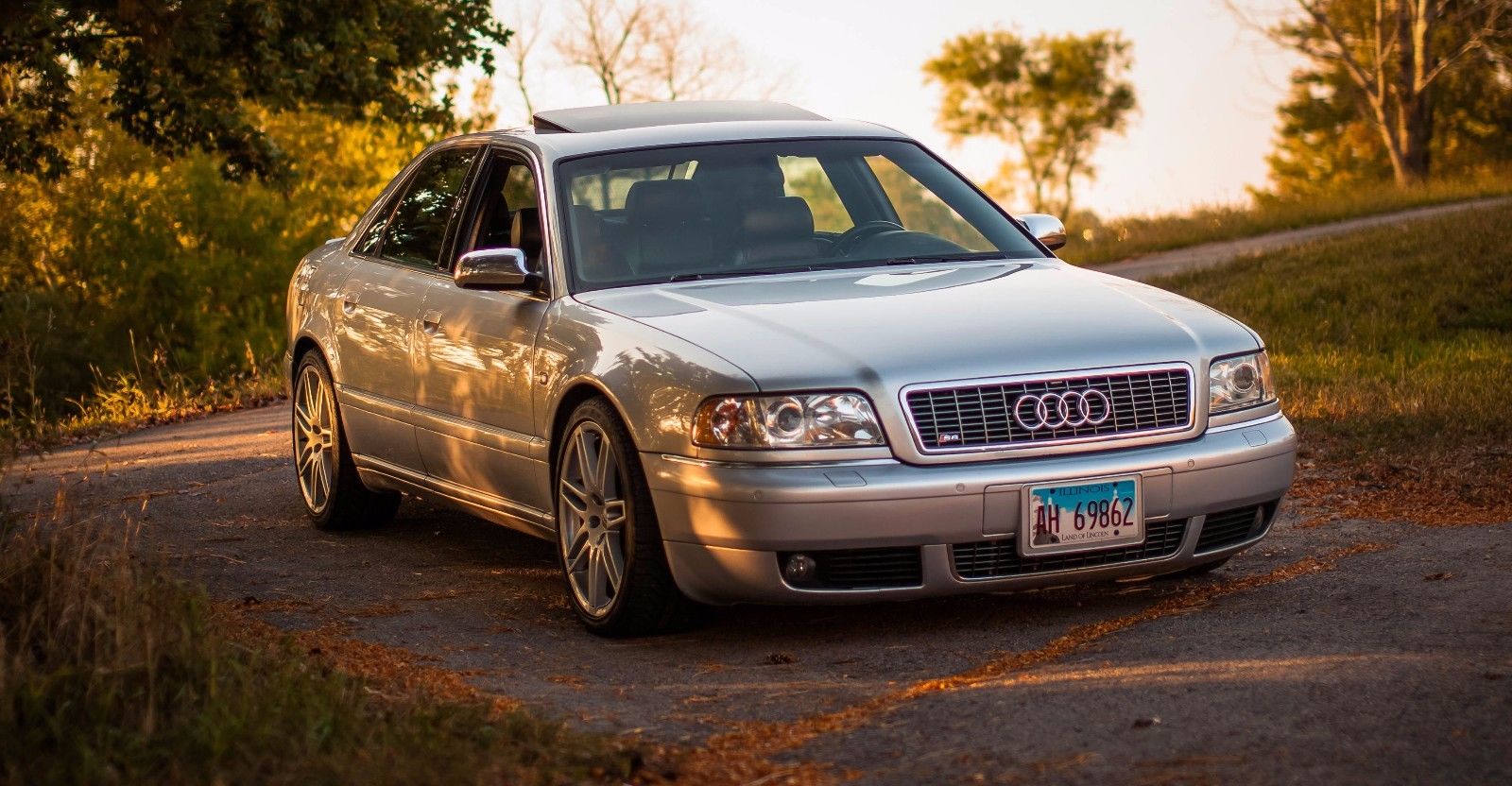 The D2 Audi S8 is no stranger to these pages, as it's one of my favorite designs from Ingolstadt – and considering my devotion to the brand, that's actually saying something. So it's no surprise that here I come with another. But this one tests my love of the model in several ways. First, it's one of my least favorite color combinations on the S8. Light Silver Metallic over black, while classically understated and perhaps in keeping with the model's character, is just plain boring considering some of the beautiful tones offered on the short production run. The mileage isn't super low, either – while not the highest I've seen, with 138,000 miles on the odometer this is no spring chicken. It shows in several condition issues; worn seats, slightly scruffy bumper covers, and a few tack-ons like the rear spoiler and Brembo caliper stickers that are a little too boy-racer for the model. Though OEM wheels, the TT RS stock also seem out of place here to me.
So I really shouldn't like this car, right?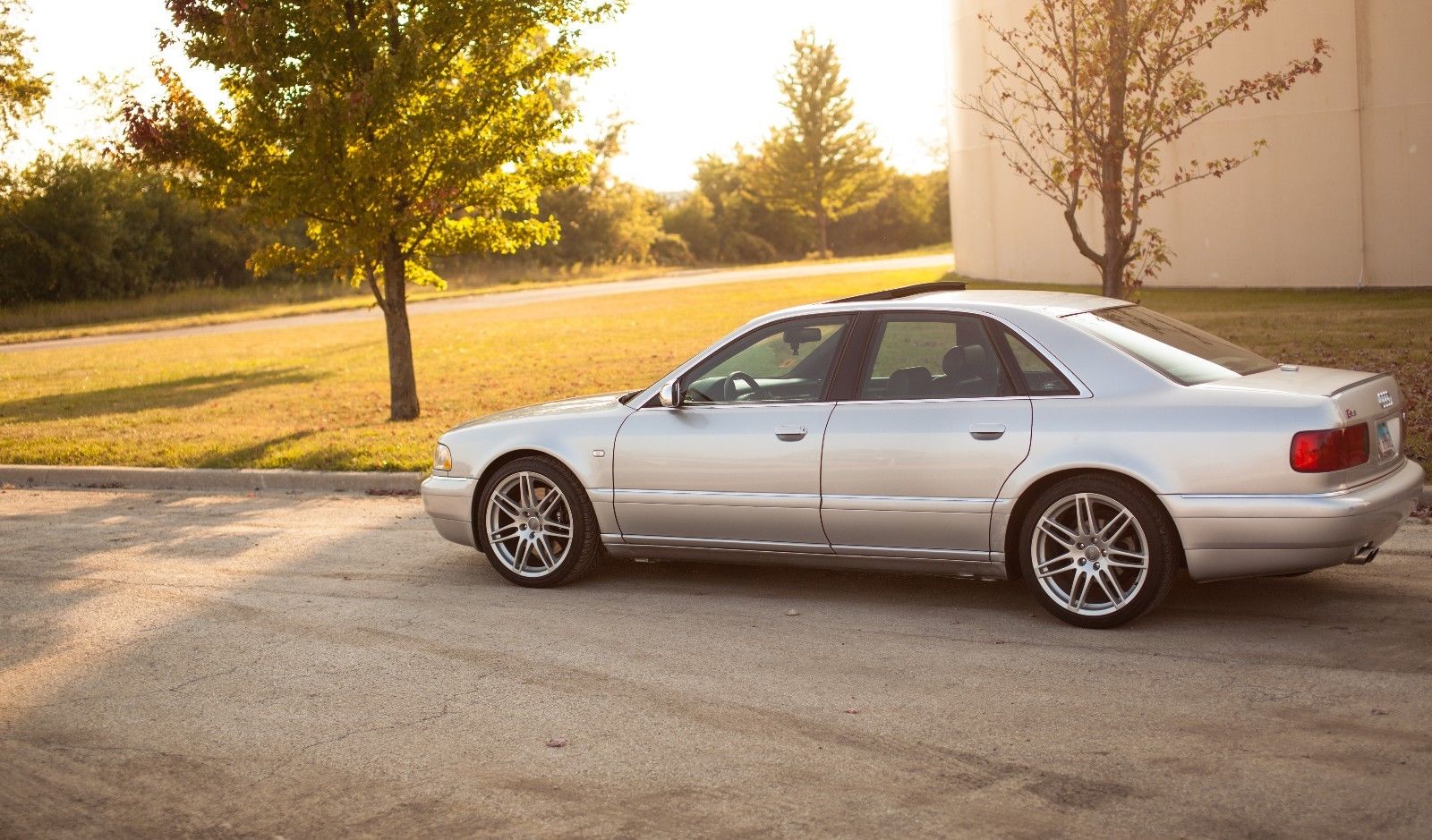 Year: 2001
Model: S8
Engine: 4.2 liter V8
Transmission: 5-speed automatic
Mileage: 138,000 mi
Price: $8,600 Buy It Now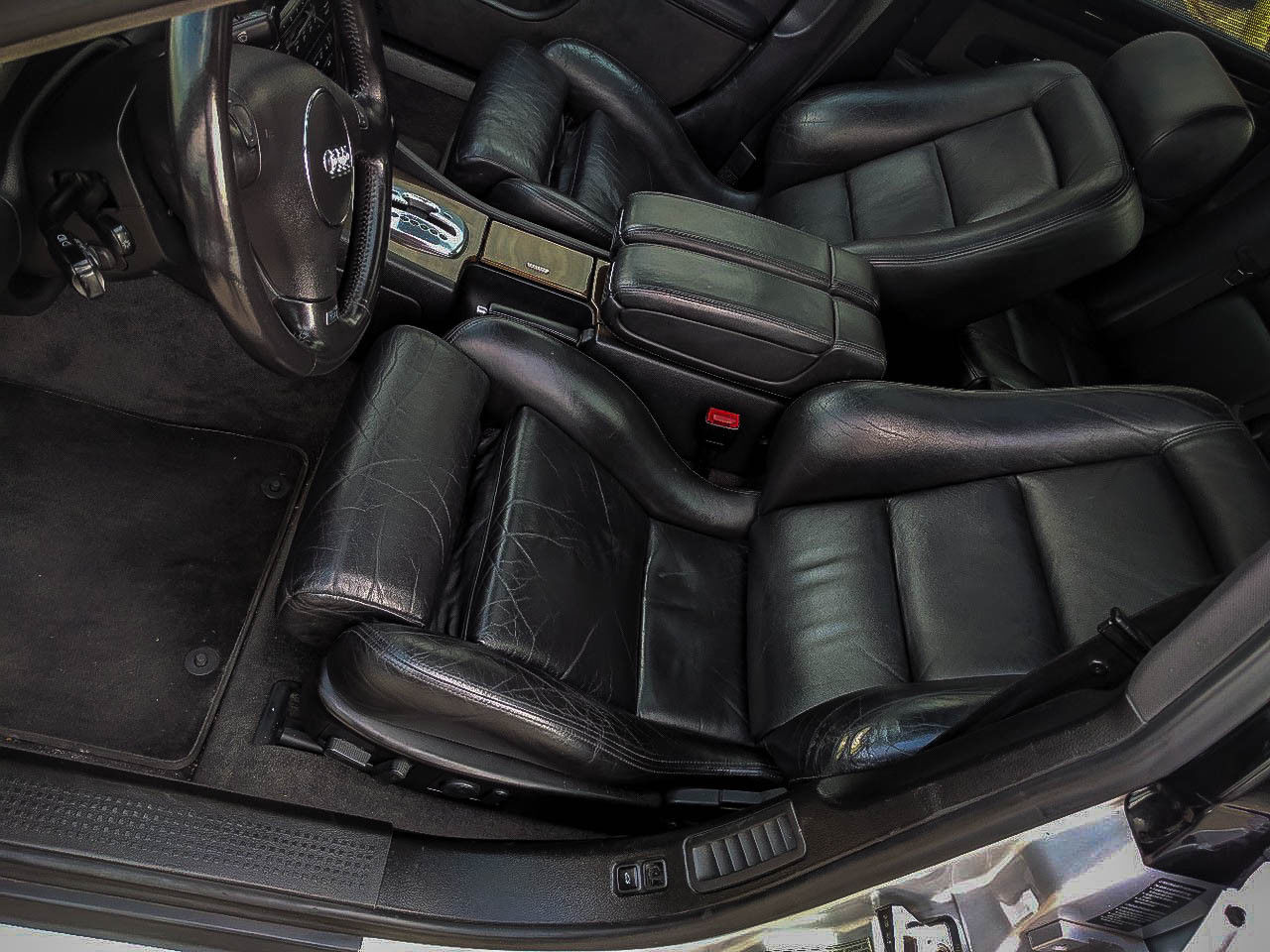 selling my 2001 audi s8

REASON: bought a newer s8(yes I bought a 04 s8 d2 black with brown interior) ( in my opinion s8 d2 are still the best audi available for today)

Car has everything you need. 360hp v8 engine, black leather interior with recaro seats. memory seats, parktronic, navigation. paddle shifters, etc. too much to list come for a test drive.

Close to 140000 miles (138000 miles right now)

Brand new front suspension with tie roads
Brand new front shocks
front calipers rebuilt
brand new catalytic converters(2 OEM AUDI $1050 each)
brand new pads on chain tensioners + new gaskets
timing belt done with waterpump and new seals
oil cooler pipe replaced
cover gaskets replaced
front seals replaced(camshaft, crankshaft)
new coolant
brand new transmission oil + filter
brand new mobil oil in all of 3 differentials.
audi ttrs 19 inch wheels with 35 Michelin pilot sport a/s tires
oil change every 3k miles with Mobil 0w-40
Call me for details 3129296287

last updated( within 2 month)
11/15/2017 – brand new coolant sensor.
11/25/17- recall fixed by the dealer.
11/25/17- brand new key done by the dealer

no check engine light, does not need anything, great condition. I own a shop and I work with car, wraps, plastidip.
I take a good care about all my cars. I have sold 2 cars from ebay and people are happy with the cars they bought.

BEST S8 D2 IN the North America period. No performance modes. no aftermarket parts, no updates to the suspension. pure s8 d2 bone stock.
set of winter tires audi s8 stock wheels 18inch with good winter tires are available.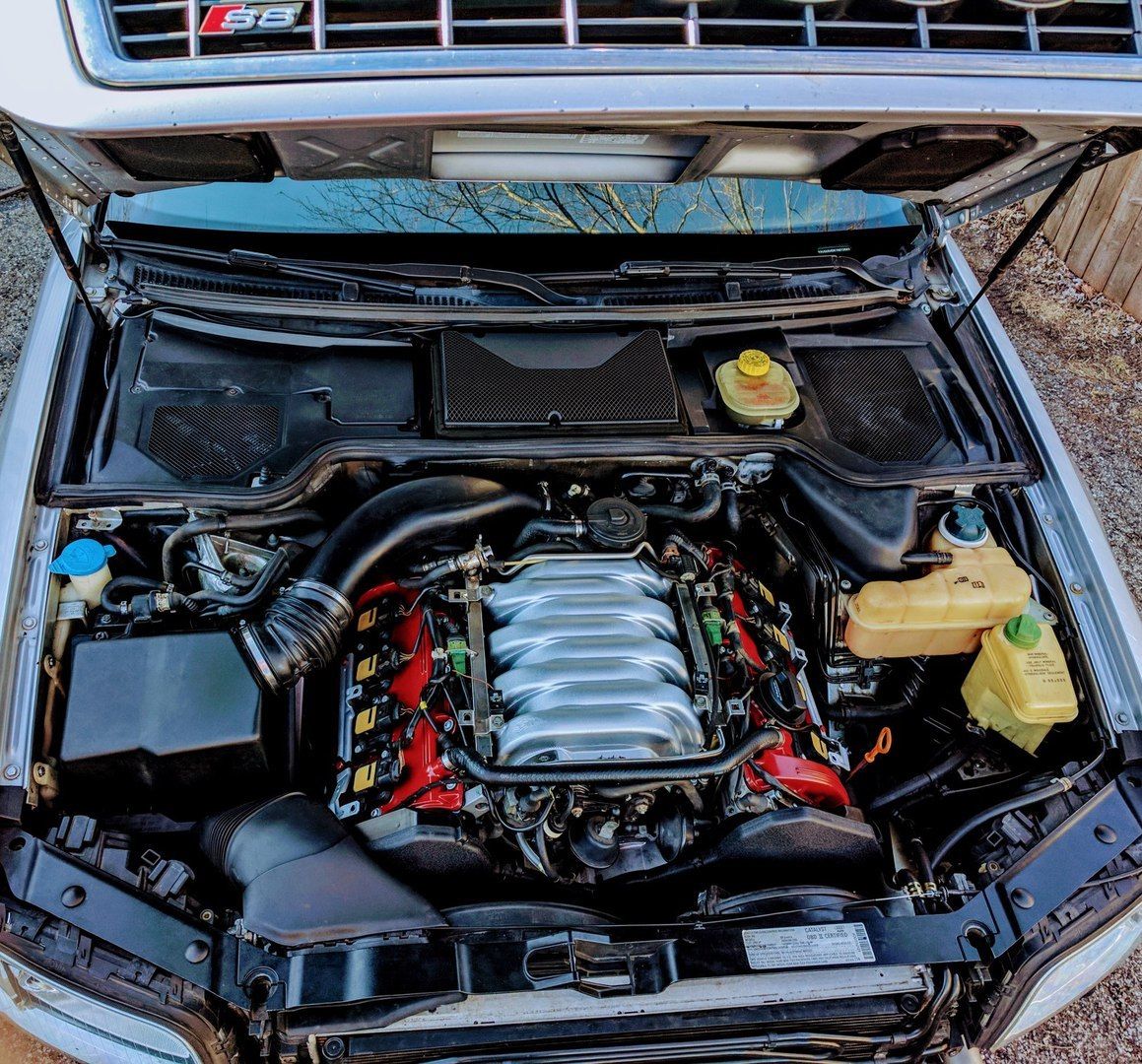 I don't like it. I adore it. This is a great example of how a seller can take what is otherwise a pretty standard example and dazzle with excellent photography. And boy, is the D2 S8 photogenic. The seller is also more detailed than normal about the service history of this example – something often missing on S8 sales, unfortunately. The full service has seen to most aspects that a new owner would want to address, and it really seem as though there have been no shortcuts. Now, I do think the seller slightly overstates a few things – this isn't the best S8 in the country, as we've seen a few good-as-new examples, and it's not bone stock, but could easily be (minus perhaps the trunk lid). But as this one is priced at only $8,600, is it the best at this price point? Without a doubt, and I think it's worth every penny.
-Carter