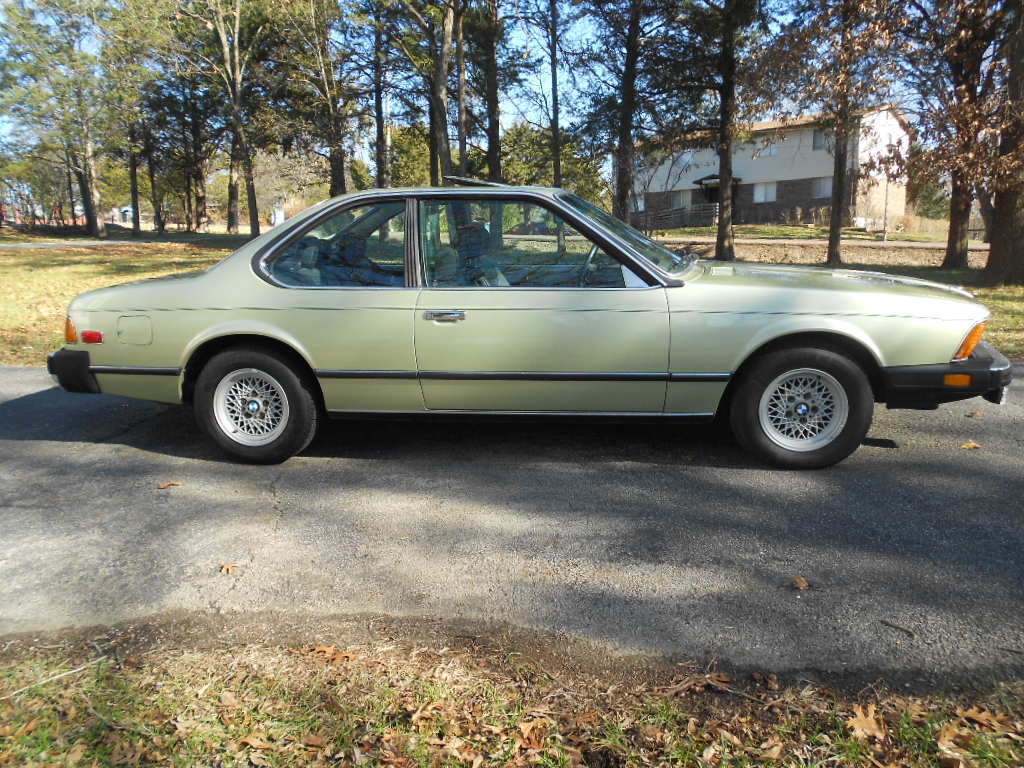 Update 8/30/18: A year after I originally wrote this car up at $20,000, it is back on a no reserve auction format and should sell this time if someone clicks the opening bid point at $7,500.
A decade on from the takeover of Hans Glas GmbH, BMW put the Dingolfing production line and engineers to work on their new big coupe. This allowed them to build the design in-house, instead of subcontracting construction of the 2-door as they had with the E9 to Karmann. The E24 was released in 1976, and compared to the Glas V8 they had borrowed for their premium product in the late 1960s it was thoroughly modern. Paul Bracq penned the lines as he did for all BMWs of the period, and but while there was a strong family resemblance between the 3- ,5- ,6- and 7-series cars, the E24 was where the long, low lines and sweeping greenhouse worked the best.
While initially the car was introduced to the world with many of the items from the E9 carried over, the U.S. got a special one-off for its introduction year. The 630CSi was brought in 1977 with a D-Jetronic fuel injected version of the M30B30 which itself had also seen duty in the E9. With slightly lower compression and emissions equipment fitted, it produced 176 horsepower and was shared with the contemporary 530i until 1978. But in late 1977, BMW yanked the 630 from the U.S., replacing it with the more powerful 633CSi.
While BMW's sales between 1970 and 1977 had doubled (14,574 total vehicles to 28,766), the number of early 6s that made the journey was still relatively small. Couple that with thermal reactor failure that was a demise of many of the early U.S.-bound 3.0s, and of course the big nemesis of the 70s BMW – rust – and finding a lovely example of the early E24 here in the U.S. is quite difficult:
1 Comment