The Audi 4000S Quattro we featured last November is back up for sale with a lowered Buy it Now price of $11,300 from the original asking price of $13,000. Will a bit of a discount be enough to move this four-door, all-wheel drive modern classic?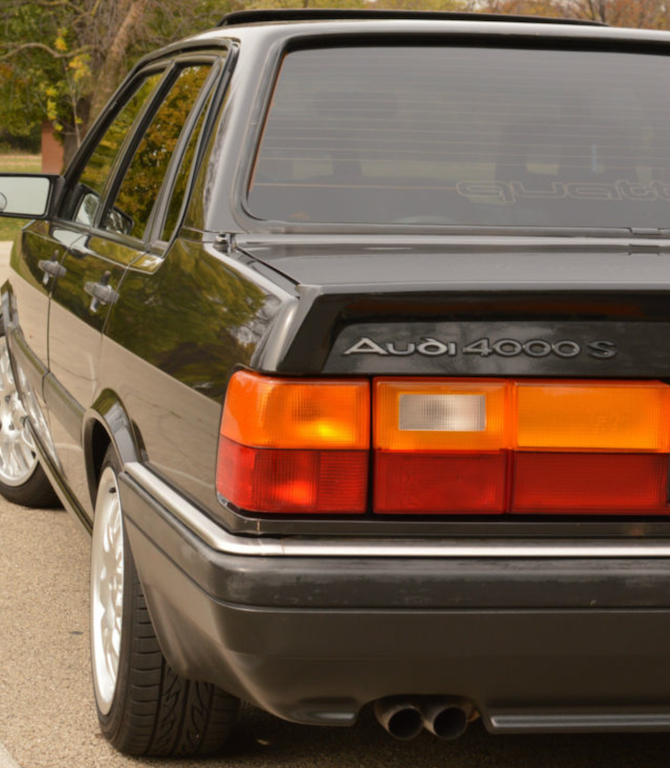 The below post originally appeared on our site November 23, 2012:
With Ur Quattro prices on the rise, where's an Audi enthusiast to turn for affordable, all-wheel drive fun. The 4000S Quattro is a good place to start. The compact sedan of Audi's range, the 4000S Quattro appeared in 1984 with a 2.2 liter five cylinder engine and the all important all-wheel drive system. I've seen few of these for sale in good condition, but this car for sale in Chicago has under 50,000 miles on the clock and looks rather tidy.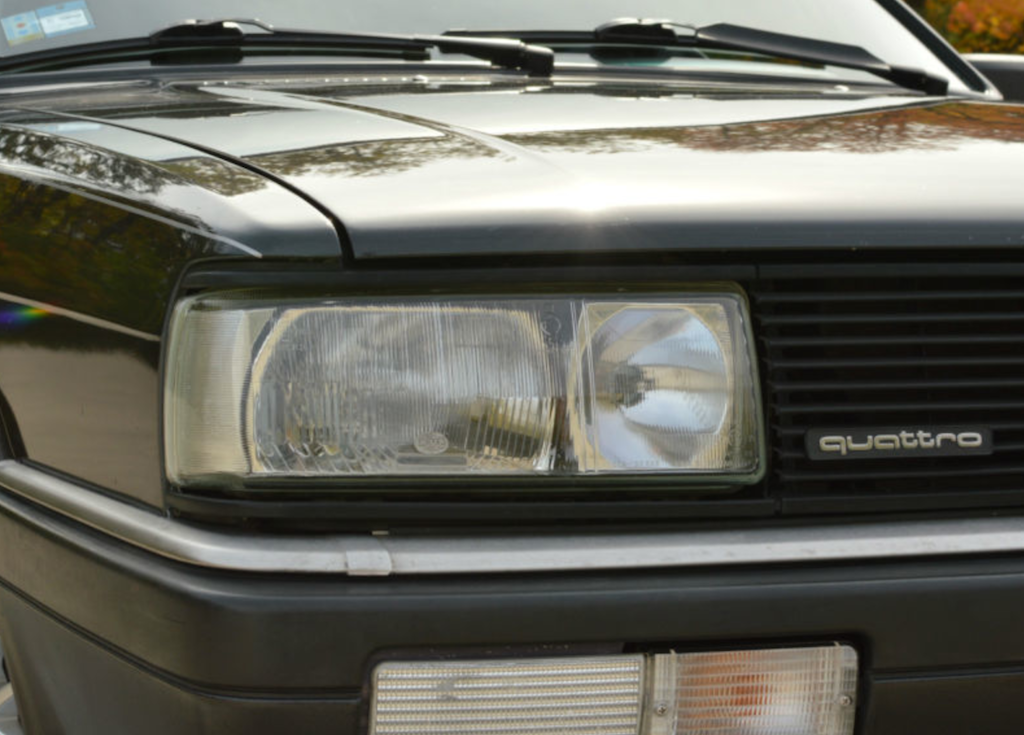 1985 Audi 4000S Quattro, 46.247 Original miles. Black with Brown interior. I am the second owner of the vehicle since August 2011, the car was parked in a garage since 1996 to the summer of 2011 when I got it. Original paint in very good condition whit some dings here and there,expected for a car with this age and 98% body rust free just on the suspension side there is rust as shown in some pictures. Original Brown interior in perfect condition. Flawless crack free dash, Clarion head unit with bluetooth, USB and jack connection. Polk speakers in the back. Perfect headliner. All electronic systems in proper working condition. Windows, Cruise control, A/C and heater, sunroof, wipers, etc. All glass and trim in very good undamaged condition and tinted windows on the back.

All service and maintenance are current. Belts, hoses,brakes, bushings, fuel systems, H&R springs, KYB shocks, etc. Brand new exhaust and muffler. Newer summer tires and rims on 16 inch with around 2000 miles, plus brand new winter tires on the original wheels. Car drives and runs perfectly. A/C blows cold. I do have the factory cassette stereo in proper working condition.The only problem that I don't like is that one fuel line got broken and instead of having a solid metal fuel line there is a rubber hose line.

1. Car located in Chicago Illinois

2. Clear title in hand

3. Payment dun in 3 days or less via PayPal

4. Buyer is responsible with the pick up or shipping of the vehicle
The tinted windows, dark gray paintwork and aftermarket wheels give this car a nice fresh look but are not overly modern for its decidedly 1980s looks. While it has low mileage, $13,000 is way out of line with current 4000S Quattro values. At the very high end, you might get $6,000 or so for a clean, low mileage car like this. Most 4000S Quattros in decent condition that I've seen for sale in the last year have ranged from $3,500 to $5,500. Barring the high price, it's nice to see there are still some of these versatile sedans left roaming the earth.
-brian