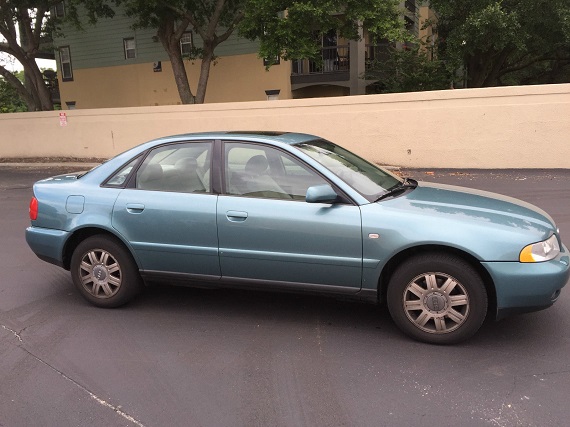 Following up on Paul's Goodwood Green Pearl Effect RS4 and the Aquafresh duo of Ruf and Eurovan from yesterday, I wanted to take a look at some of the more rare greens from Audi in the early 2000s. Greens have all but disappeared from the color pallet over at VAG, but they featured some fetching shades a decade and a half ago. However, unlike the ubiquitous Emerald Mica or Cactus Green Pearl Effect that seemed everywhere in the mid-1990s, these shades are seldom seen in the wild. Which is your favorite?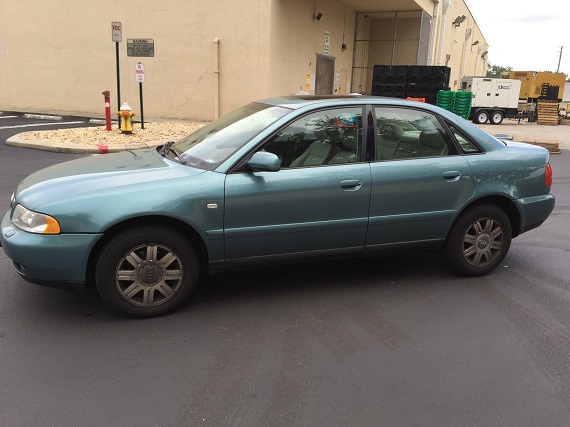 Year: 2000
Model: A4 1.8T quattro
Engine: 1.8 liter turbocharged inline-4
Transmission: 5-speed automatic
Mileage: 104,500 mi
Price: Reserve Auction
Beautiful Audi A4 sedan. Heated leather seats. AWD, low miles, sunroof. Vehicle has a tear in the driver's lather seat. Will cost roughly $300.00 to repair. You could probably sew yourself if you knew how to. CD player is on and off. I believe a fuse needs to be replaced. Car is in excellent shape. I recently purchased a new car and no longer have a need for this one. Great winter car or starter car. Great value!!!!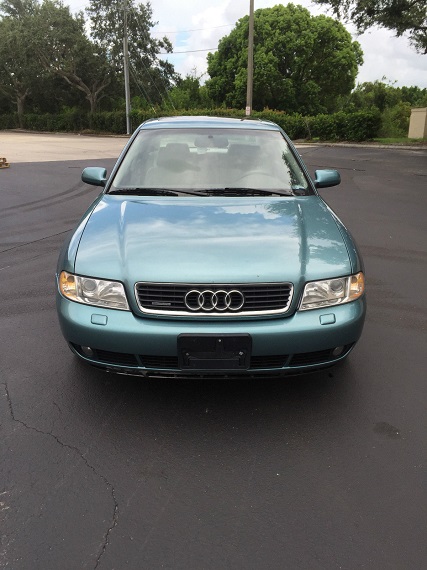 Jaspis Green Metallic was fairly uncommon on the B5 A4, but also ran concurrently on both the A6 and in Europe the A8. There was also a similar color in Volkswagen's camp, with the Elegance Green Metallic which is nearly identical. Condition of this A4 appears to be overall decent, with the typical driver seat separation on the leatherette. It could stand from a good polish, but appears in above average condition for what's now a 15 year old example. Unfortunately, the pairing of the slightly anemic early 1.8T and the automatic transmission isn't really good, but if you want a winter beater with a splash of color this could be a decent example if the price stays under $2,500.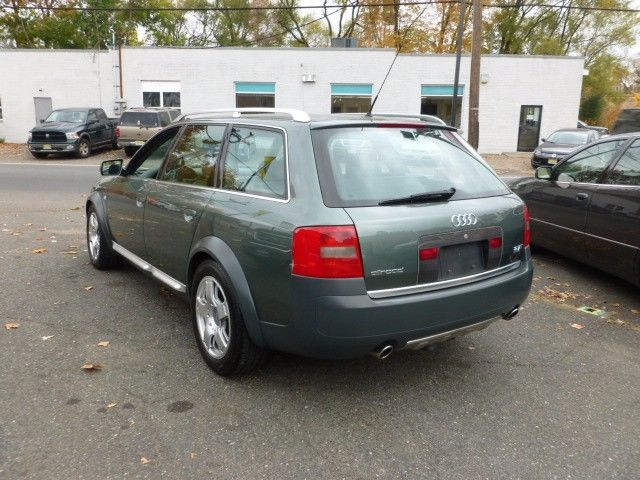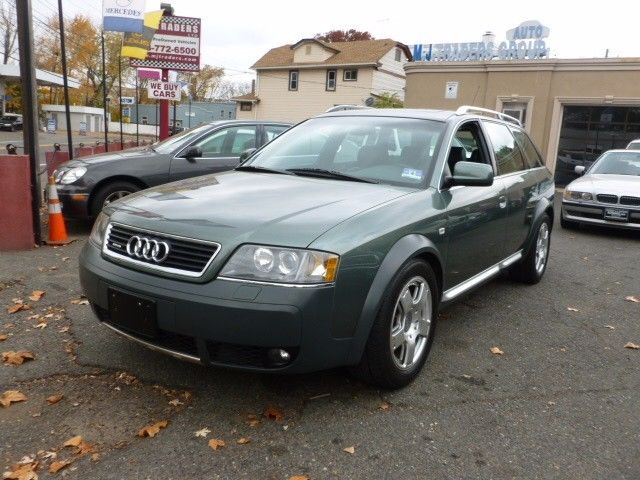 Year: 2000
Model: Allroad 2.7T
Engine: 2.7 liter twin-turbocharged V6
Transmission: 5-speed automatic
Mileage: 69,539 mi
Price: $6,700 Buy It Now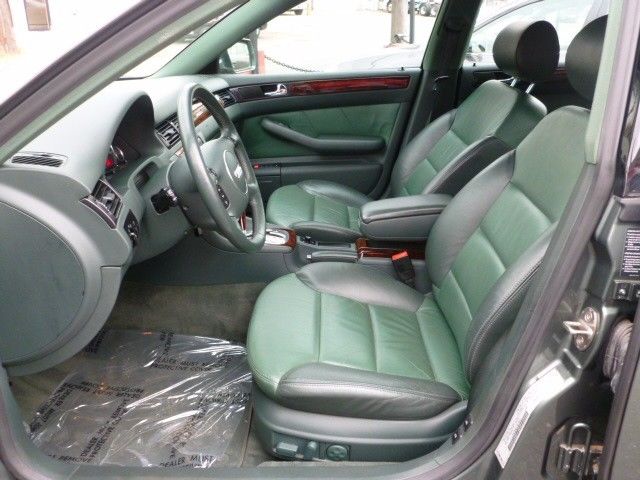 CLEAN CAR FAX !!! IN AMAZING SHAPE !!! LOW MILES !!! GREAT FOR ALL SEASONS !!!Visit MJ Traders online at www.mjtraders.com to see more pictures of this vehicle or call us at 973-772-6500 today to schedule your test drive.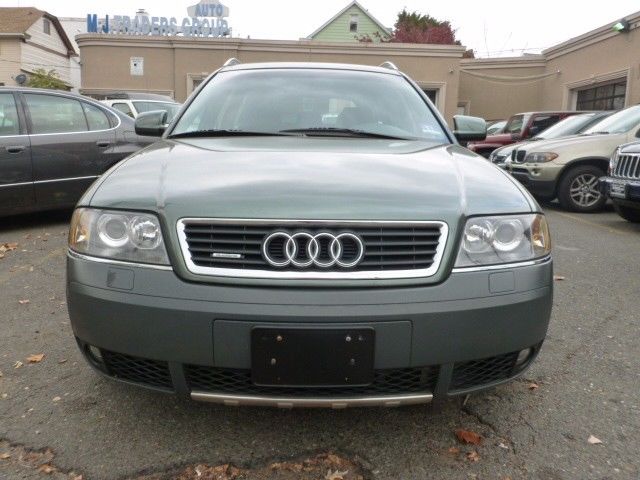 Stepping up quite a few notches in performance, luxury and speed, the allroad 2.7T featured another great green. Highland Green Metallic was often carried over to the interior between 2000 and 2002, when you could get the awesome two-tone Fern Green/Desert Grass interior replete with green dashboard. It kicked things up to 11, and this example reminds me of why it was so unique and awesome. It's such a rich looking cabin compared to the relatively Spartan A4 without looking dating or too tacky. That's matched outside by an exterior which still looks fresh and current now going on 3 generations later. The Tiptronic isn't the preferred gearbox and these allroads can be thirsty on the repair budget, but it's priced pretty well for a lower mile and good condition example.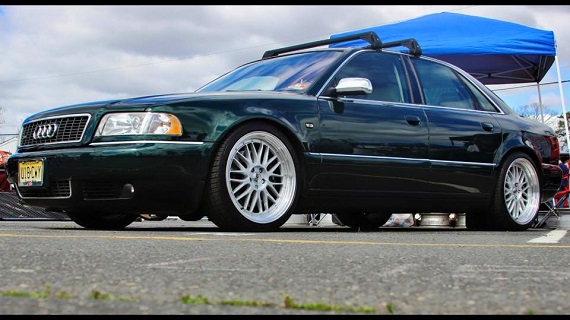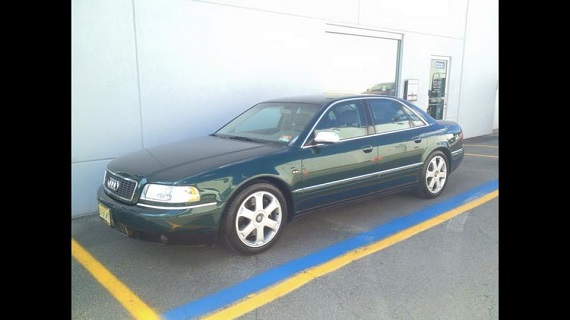 Year: 2001
Model: S8
Engine: 4.2 liter V8
Transmission: 5-speed automatic
Mileage: 75,653 mi
Price: $15,500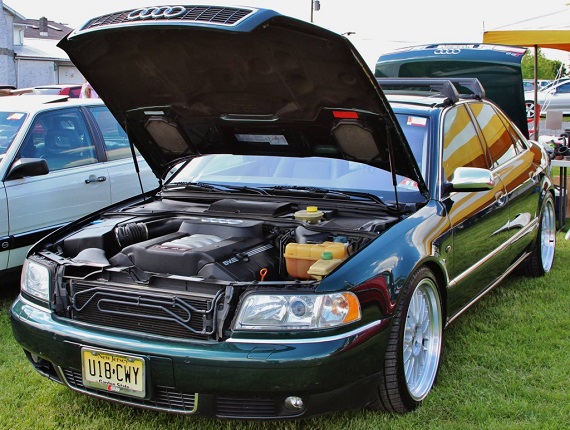 exterior: racing green metallic
interior ecru beige/suede sport
mileage: 75.xxx(pic below was taken on my way home)
reason for selling: another car has my eye. but if it doesn't work out. oh well! id gladly keep this and give it to any of my unborn children with 1/2 million miles on it.

lets just start to say what a joy this car is. I love it and stare at it like a creep regularly. I believe I am the 3rd owner I honestly cant remember what carfax said. I can provide a copy of that for free(if u don't believe me ask for someone to run it for you in the off topic forum). I purchased this vehicle in 2013 with 42k miles on it from what google revealed to be a ny supreme court justice. according to him the previous owner was a military man who spent a lot of time overseas and had the car garaged while on duty.

last couple service intervals have been pricey for me but a total win for you!

I just changed the oil (8 qts of Castrol 5w-40 edge synthetic)
performed transmission fluid and filter change.
found out the alternator is noisey(on order with new serp belt)

previous service at 70k was pads and rotors all around. textar pads and brembo rotors. oil change, winter wheels off, summers on.

previous to that I found the power steering rack bad. replaced it with a reman from northside imports and installed new tie rod ends. lowered it a tad more and set alignment

over the last 2.5 years of my ownership ive also replaced the mass air flow(bosch) and n-80 valve(oem) and d/s bank 1 oxygen sensor(bosch) both p/s upper control arms too. (that german company that starts with an L from northside)

mods:
st coilovers. what a great product! rides like stock. adjustments all turn. stock suspension included

20×8.5 20×10.5 staggered esm 004 wheels(bbs lm replica) Quattro friendly 245/35/20 and 285/30/20 continental DWS tires at 8/32 or better. 7mm hubcentric spacer for front brake clearance included(stock 18×8.5 and all 4 center caps shod in 245/45/18 conti DWS also at 8/32 included)

flashy and grippy aluminum pedals with S8 badging(sucks theres only 2 of them right now)

interior lighting that doesn't dim with lock operation converted to LED as well as license plate lights.

55w 3000k HID conversion done to foglights.

Standard equipment:
sports seats: UNF UNF UNF I thought urs4 seats were the best. wrong! these take the cake. all adjustment still work lumbar included.(front and rear)
Nav: still works. isn't bad either. works good in nj, our roads don't change much.
rear sunshade. works! sometimes the corner gets stuck on the passenger side when going up. but im gonna figure that out. something needs to be adjusted a lil.
Buttons: all work obviously the soft touch on the driverside is pretty beat. but hasn't worstened much
Motorola phone: doesn't work. for obvious reasons. but is included with sale. its in the box o stuff
BOX O STUFF: 2x pollen filter. 1x engine air filter 1x 02 s8 trans computer(adds sport mode)and aforementioned phone. I might have some mk4 12v VR6 oil filters you can have too.. why u might ask? cause they're the ones you need.
OEM black roof racks: took me forever to find. good luck finding more at a reasonable price
aux input tape adapter: must have for the apple fanbois.

fair disclosure:
1. I parked on a parking block at chevy's and ripped the lower valance paritially off the bumper…bumper is unscathed. I was pissed. it will be replaced before you get it. i removed the underbody shield and the unobtanium gold plated diamond infused fog light grills for safe keeping

2. some jerk backed into me on the driverside rear corner and cracked my outer tail light about 2 in. cracked some paint on the bumper too. parking sensors are all fine. luckily being at home depot I had just bought clear silicone so I applied a light amount to the crack to stop water from getting in. im moderately sure my c4s4 tail light fits because it loos identical. but we will find out soon. if it doesn't. you get a new one if you pay asking price ill get the rear bumper touched up.

3. I am Volkswagen service advisor. I once made the mistake of taking some of the guys to lunch. well the tech that sat in the passenger side rear had a bit of butyl on his pants and there is a dab on my suede now. im going to do my best to remove it without damaging suede but refuse to spread it out. it is what it is on that one. i was sure to verbally assault the tech. imagine it was a customer's car??? WTF! it was seat covers and pigmat for everyone from there on out.

4. the car had a theft attempt earlier this year. they tried the b5 trick of punching a whole in the door next to the lock cyl. f'n amateurs. well the door was replaced, rear door refinished front fender refinished, all trims too. I also had the bumper resprayed because I bought it with a nasty scratch on the passenger side from the previous owner's wife scraping it on the garage(maybe ex wife) the paint is a superb match and all blends/wet sanding/orange peel matches everything perfectly. hell I still havn't found any dirt in it and I wash this car by hand atleast once a week.
5. as mentioned earlier the alternator is noisey. still works fine but I think a bearing is going. it will be replaced and a new serp belt just cause.
6. other than that there is nothing else on this car that isn't typical of a 15 year old car. the car is gorgeous. in the sun the color is insane and if some serious car candy wasn't be dangled in front of me. you couldn't have it.

pictures: ok for now you guys get the dash shot I took on the way home and some other stuff I have. the car is being detailed for it's new potential owner. or for me… whatever. and ill grab the dslr to take some nice pics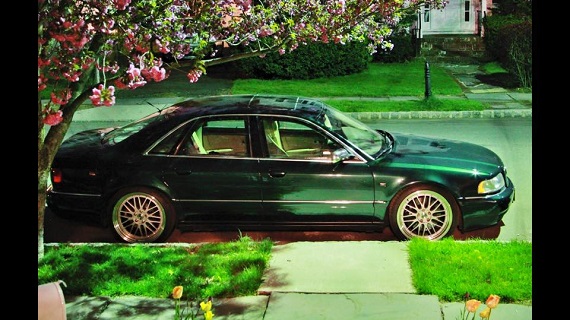 Not that S8s are particularly common, but Racing Green Pearl Effect S8s are downright rare to see. A one-year-only color as many were on the S8, it was replaced in 2002 by the equally if not more rare Irish Green Pearl Effect. Can you tell the difference? Probably not, and you're not likely to ever see them parked together. This car has the Alcantara sport seats which were an upgrade and like most S8s is well loaded. The miles are lower and generally (and here's the caveat) the condition is very good. However, I think the Chinese BBS knockoff wheels are horrible, I'd ditch the ST coilovers immediately, and the number of issues makes me question the care of ownership. The attempted theft resulting in non-matching doors, ripped off bumper and claim from a service tech for VW that a C4 chassis light will fit a D2 is pretty ridiculous. Hey, I've got a light from a Jetta and it's red too, so maybe it will fit? If the asking price was half of what it is, I wouldn't gripe about these problems, but at $15,500, this example is priced above nearly every S8 I've seen in the past few years but despite the rarity doesn't seem justified.
Which is the winner? Of the three, the only I really desire is the S8, but certainly not at the asking price provided. The Highland Green Metallic allroad would be next on my list and seems a better value in many ways than the S8. The A4 is the budget buy of the trio but also the least appealing. By default, then, I'd rate the Avant as the winner but in a split decision under protest. Which makes you green with envy?
Thanks to our reader John for the S8 spot!
-Carter