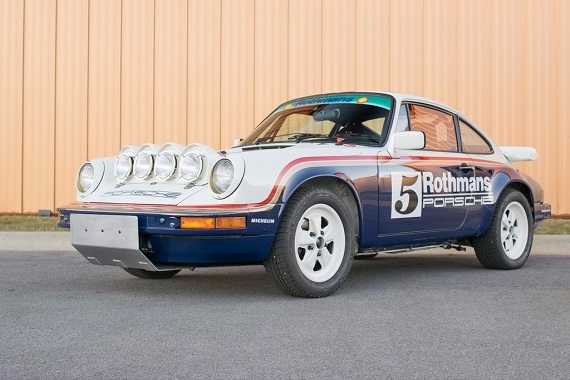 This one is just for a bit of fun because I'm not sure the asking price here really makes too much sense, even if it is apparent that a ton of work went into bringing life back into this 911. But who knows? Maybe there's a buyer out there looking for exactly this type of replica and would prefer the finished product rather than putting the work in himself. It only takes one such buyer. This was originally a 1983 Porsche 911SC Coupe that was in pretty rough shape and in need of full restoration. The seller has included a few "before" pictures and we see a 911 suffering from serious neglect. Rather than return the car to its original specifications, which probably would not have been worthwhile strictly from a financial standpoint, it was decided that a tribute car would be built instead. In this case, the build was modeled off of the Porsche 954 rally car carrying the Rothmans livery. These were designated as an SC/RS and were purpose-built racers intended to run in the FIA World Rally Championship. Like any part of Porsche's racing history the original cars are highly coveted. For comparison with the price here, there was a 1984 SC/RS Rothmans, said to be the most original remaining example extant and with a distinguished racing history, up for auction at Gooding and Company's Pebble Beach Auctions back in August. It didn't sell (and I can't recall where bidding ended), but Gooding's low-end estimate was a cool $1.4M. Maybe the price here isn't so bad after all!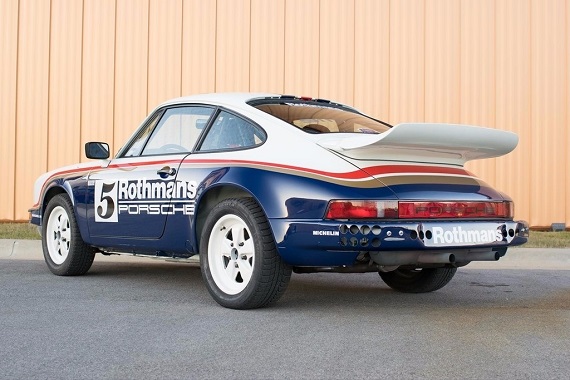 Year: 1983
Model: 911SC
Engine: 3.0 liter flat-6
Transmission: 5-speed manual
Mileage: 100 mi
Price: $123,942 Buy It Now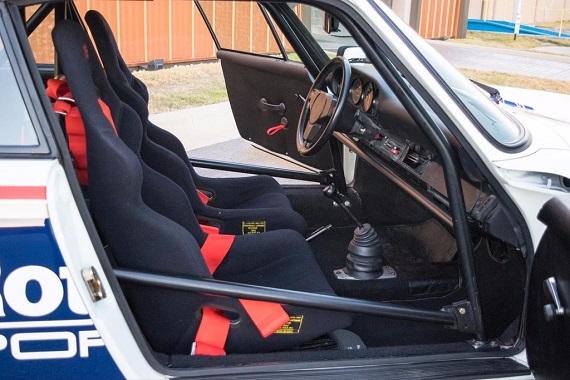 1983 SCRS Rothmans Rally

Based on the 911 SC RS Rothmans Car. Which was born out of the need to provide Porsche Group B race car. SC RS was based on the earlier 3-litre SC. To satisfy FIA homologation requirements, 20 cars had to be produced, five being assigned to Race and the rest sold on as 'Special Edition' road cars.

We had a 1983 911SC that was in need of a full restoration. We came up with building one of our favorite cars. The Rothman East African Safari 911SCRS. By sourcing some of the best to help assist us in the build. This is our finial product.

Running the matching numbers drivetrain,

Engine and Trans

3.0 = Rebuilt by: Martins Classic Cars Huntsville, AL

Cams by: Dougherty Camshafts, Special Grind Race Cams for this set up.

Heads by: Ollies Engineering, Ported and Polished

46mm PMO's

Lightweight Clutch kit 930

Trans Resealed

Half shafts sent out and Built for Tires and HP

Custom Race Tank

Skid plate built to match the factory built one. By: Accurate Tool and Die Madison, AL

Front Oil Cooler by: TRE

Body

Body was sent to Vintage Auto Craft in Nashville, TN

Where master mind and Pebble Beach / Amelia Island Concours Winning Painter (Tim Marinos) started. He stripped the car from its state of being in a field for the past 20 years. By using my pictures and measurements from the original Rothmans 911SCRS. He laid down some of the best paint with each stripe painted. Custom fab front oil cooler using the factory front bumper. Sourcing the rear light weight Porsche wing and molding it to the factory deck lid. Going with custom metal work wear the Crash bumpers inserts were.

Hella Custom Baja 4 light Pod By: TRE

Graphics By: Freddie Louis Auto Accessories Huntsville, AL

Wheels

Factory 16" Fuchs painted. Tires are Snow and Ice Tread

Suspension

Custom Bilstein Coil overs By: TRE

Brakes

Bremtek Racing

We Ship Worldwide

+1 256 335 9415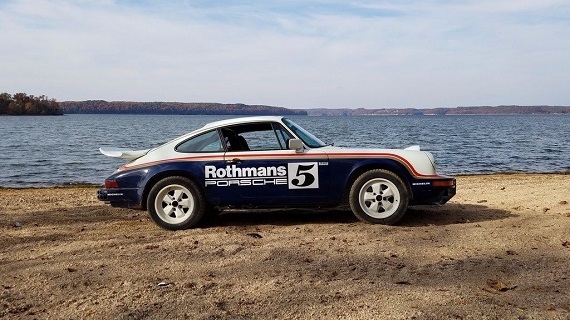 Aesthetically, this SC certainly possesses much of the look of the real thing. It lacks the wider flares of the original examples that were based off the 930's body, which lends this one a slightly less aggressive appearance. The skid plate looks a little bulky and for that true rally look a set of mudflaps would be great. Otherwise it's a nice looking recreation. Performance-wise we probably have to ask a few more questions. Like any racer, the originals combined more power, lighter weight, and more sophisticated suspension to achieve their amazing performance capabilities. The SC/RS engines produced 255 hp and while this one has been rebuilt we aren't given any insight into its power levels. We can probably also assume the weight is closer to a standard 911SC than a full-on lightweight racer. But perhaps that's ok since this car is more about the look than the performance itself. I remain unconvinced the price makes sense, unless it turns out the performance is much more inline with the real deal rather than a standard SC, but as a way to salvage an older 911 this isn't a bad route to follow. For someone who may have grown up during the time these cars were racing I definitely could see the appeal of having something at a fraction of the cost of the real thing.
-Rob