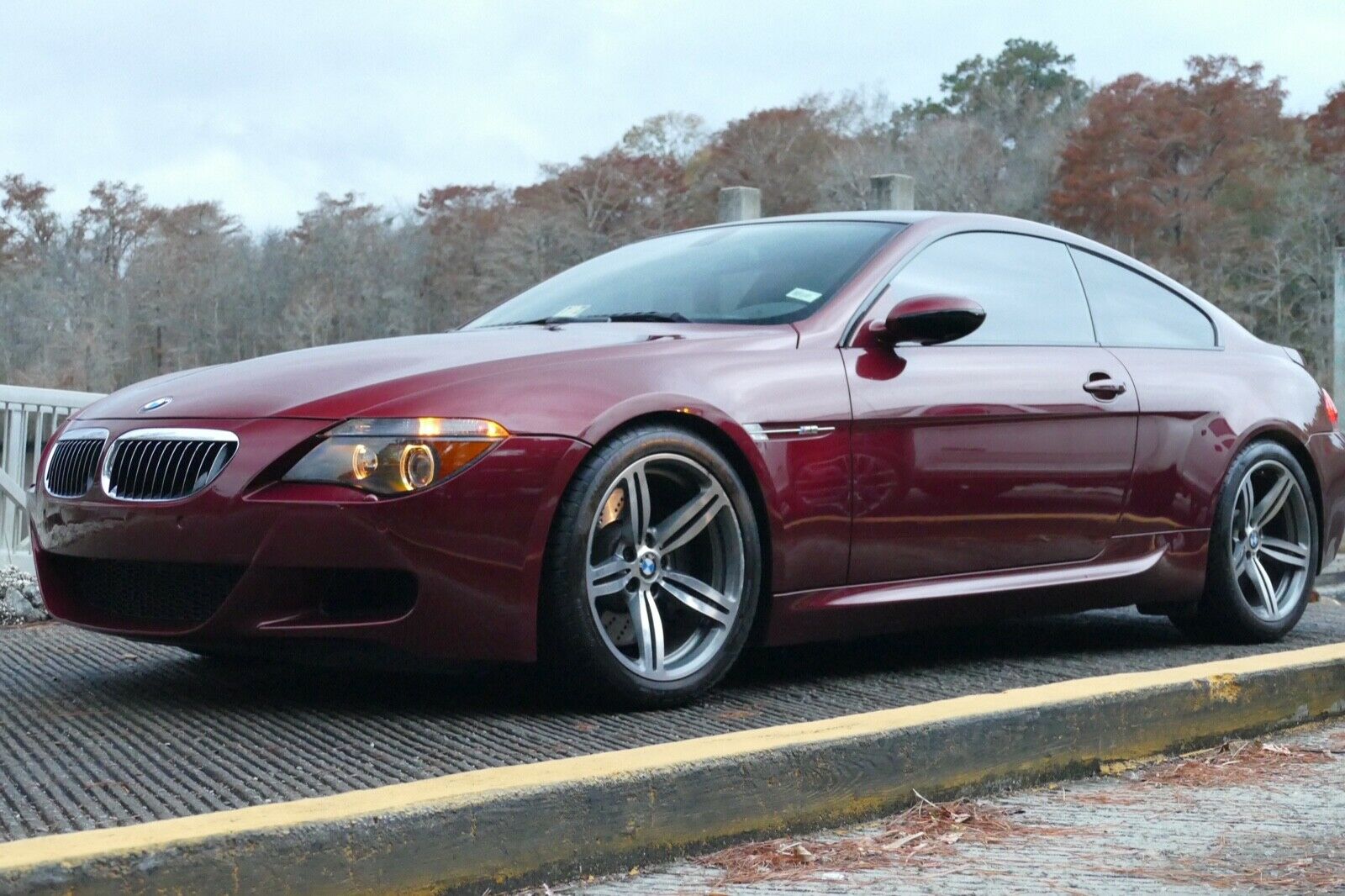 This E63 M6 sold for $28,500 on 1/29/2022
There were a lot of haters when the E60 series debuted, and it remains a polarizing design today. While the prior three revisions of the 5-Series had been evolutionary, there was little to identify connections to the previous generation beginning in 2004. But the M5 didn't just break with tradition with the exterior styling.
Leaps in horsepower had been impressive, but not outrageous in the prior three generations. From the Euro-specification 286 horsepower M88/3 in the E28 came 315 horsepower in the 3.6 E34, then 340 in the last 3.8s. The world seemed shocked when the E39 announced a 394 horsepower V8 under the hood, but in all reality it was essentially as much of a jump from the E28 to the last E34. But the E60 – now that was a jump. Replacing the 4.9 liter V8 in the E39 was now a 5.0-liter S85 V10, and it was made to scream. It sported a forged crankshaft, lightweight pistons and valves, 10 individual throttle bodies, hollow cams, 12:1 compression, semi-dry-sump lubrication, and double-VANOS variable valve timing. The result? 500 horsepower and a shrieking exhaust note that is simply unforgettable.
As with F-Series I just looked at, the E60 5-Series spawned the E63 and E64 6-Series coupe and convertible, which were also offered with the full M treatment. About 3,900 coupes were sold in North America, making them quite rare, but though don't look at these often, they're currently a lot of value for your money*:
1 Comment