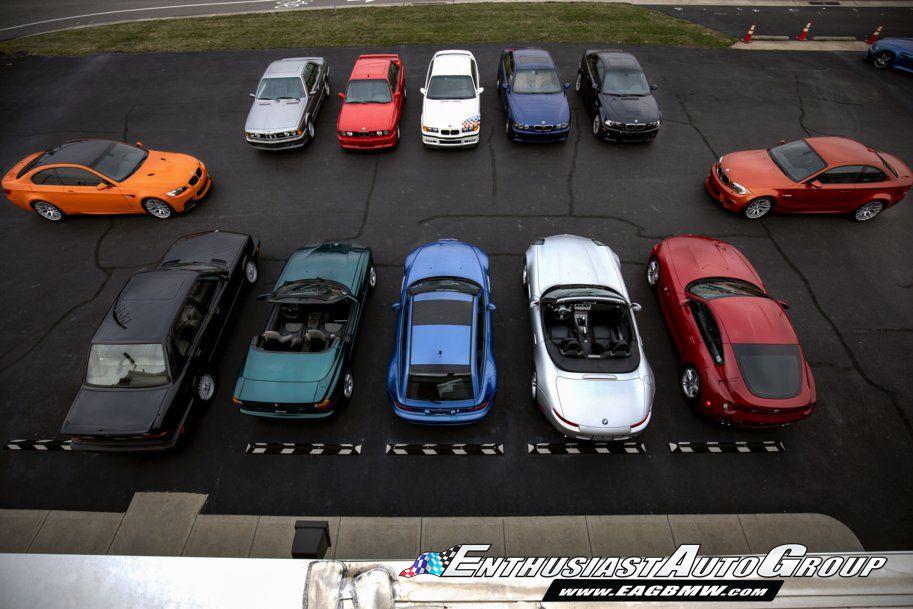 Let's say you want to start a car collection, and for ease of argument's sake, let's say you're really into BMWs. Which is the model you want? You could be a 507 enthusiast, love the classic 3.0 CSL or 2002, envy every E30 or lust over the modern muscle the company produces. But odds are if you're reading these pages you, like me, gravitate towards BMW's Motorsport models.
Within the Pantheon of classic models, there then comes the difficult decisions. How do you choose between the E30 M3 and the 1M, for example? Well, Enthusiast Auto Group has a suggestion. Why not have them both? Or, even better, why not assemble all of the greatest hits from BMW's M division over the past 40 years and put them together into one curated, turn-key package?
The idea is astonishingly simple, and yet outlandishly difficult. To find good examples of all of these cars at the same time could take you years between sales. But for the M aficionados at EAG, the impossible seems to be task number one as they constantly churn out more impressive examples of the greatest Munich creations.
What they've done this time is to pull together the best of the best. Start off the listing with a 1981 BMW M1 – the legend. On its own we've seen asking prices towards a million dollars. This one is finished in White 206. VIN WBS59910004301318, it's covered only 18,709 miles since new.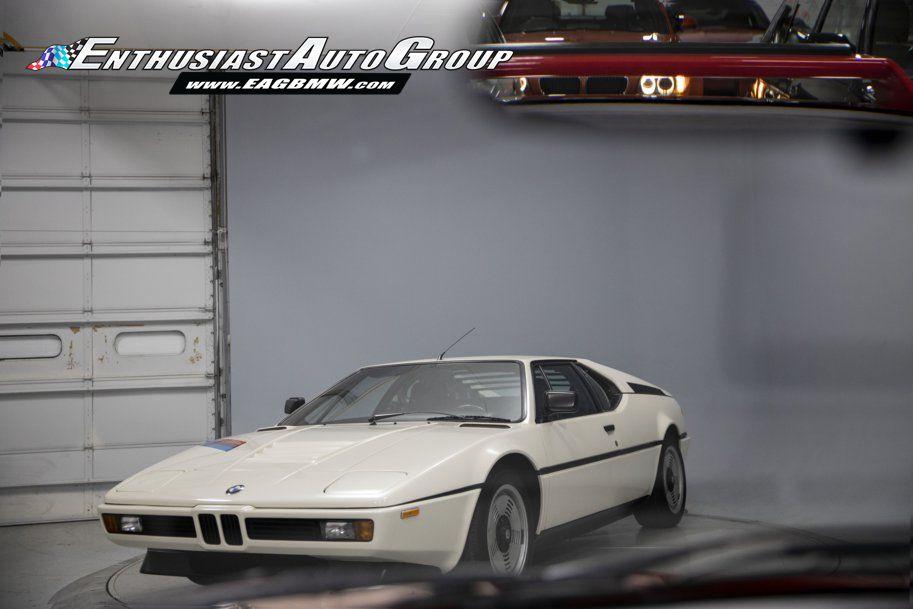 Traveling through time we next land on the E24 M6 and E28 M5 siblings. It's no surprise that the M5 is Black, but the M6 appears in lovely and unusual to see Lachsilber. VIN WBAEE1409J2561694 has only 26,750 miles since new, as well. EAG has several pristine M5s in their collection but this one is particularly impressive as a numbers matching, all original example right down to the paint.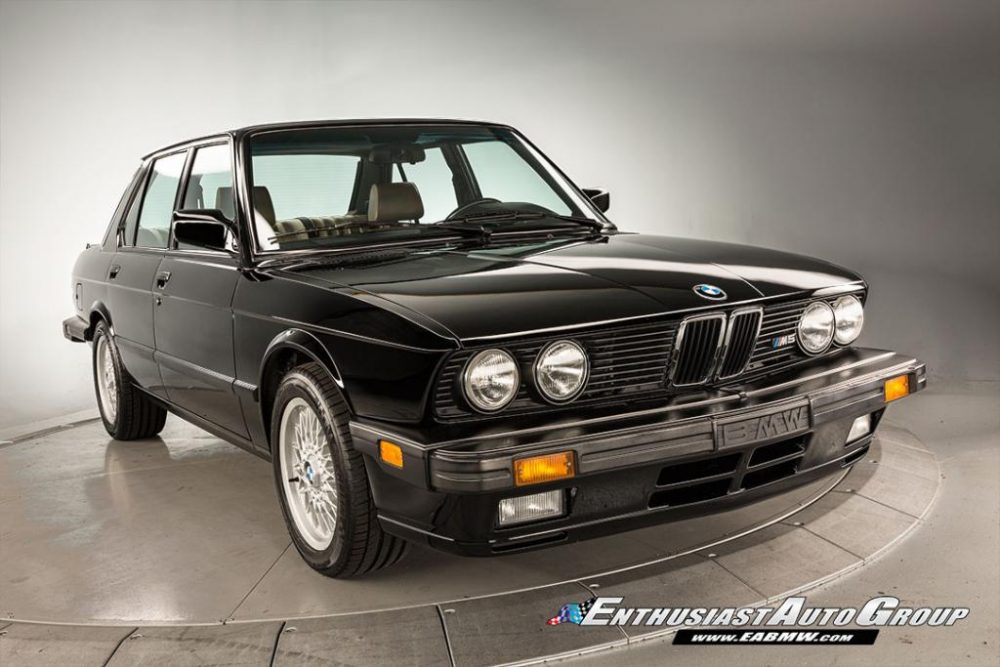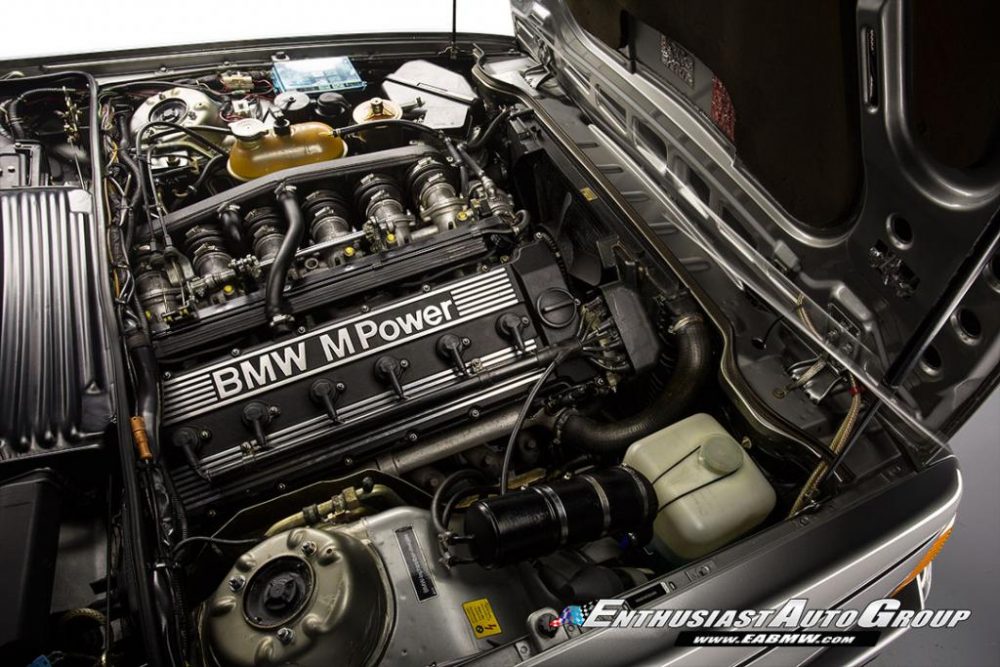 Then there's a 1990 E30 M3 Sport Evolution. Just like the last we saw it's Brilliant Red 308. EAG currently has two Evos in their collection, numbers 492 with 65,600 miles and 541 with just under 72,000 miles. Both are exemplary.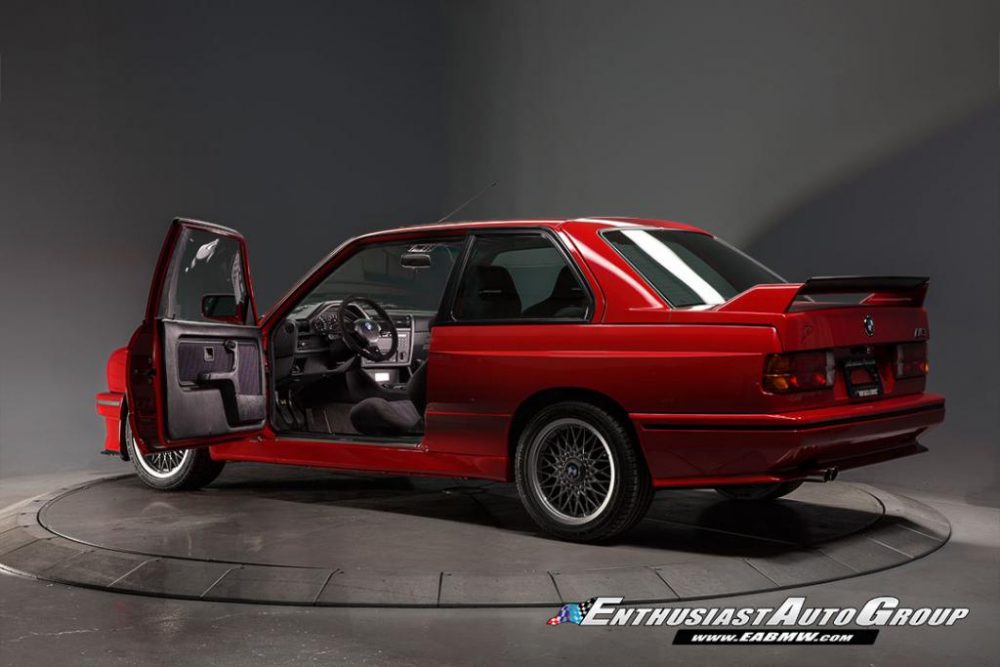 The E30 entrants aren't over, as there's a single non-M entry – the 1991 Z1. This one is Dark Green over Camouflage Grau Nubuck Leather, VIN WBABA91000AL01352, and has only 10,500 miles on the odometer.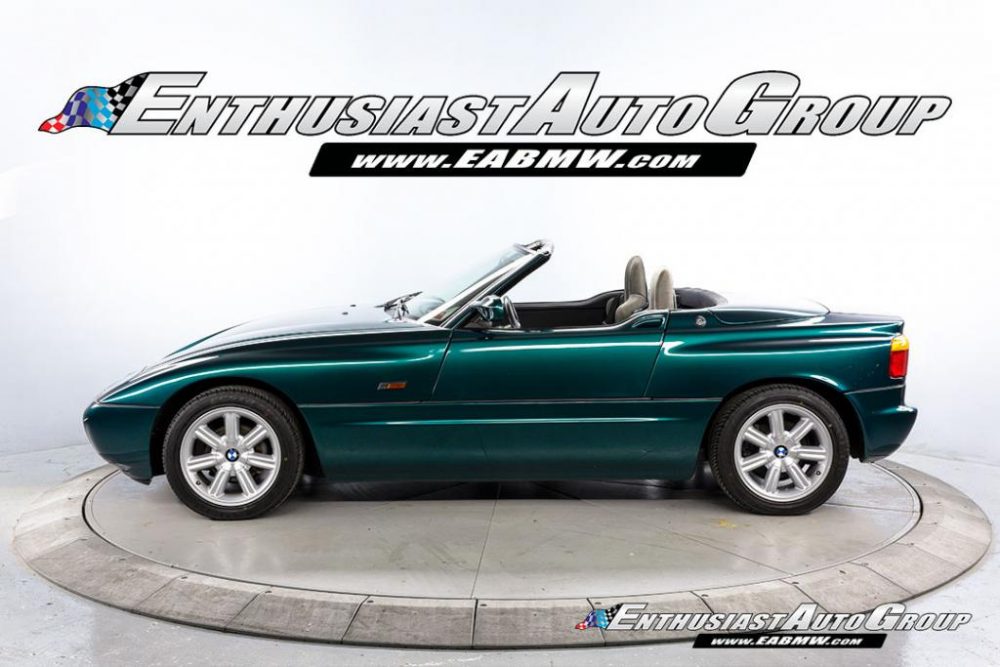 Most collections of prominant M cars would probably leave out the E36, like the rest of the Internet. This isn't most collections. Included here is a 1995 M3 Lightweight, the most collectable of the U.S. bound variants.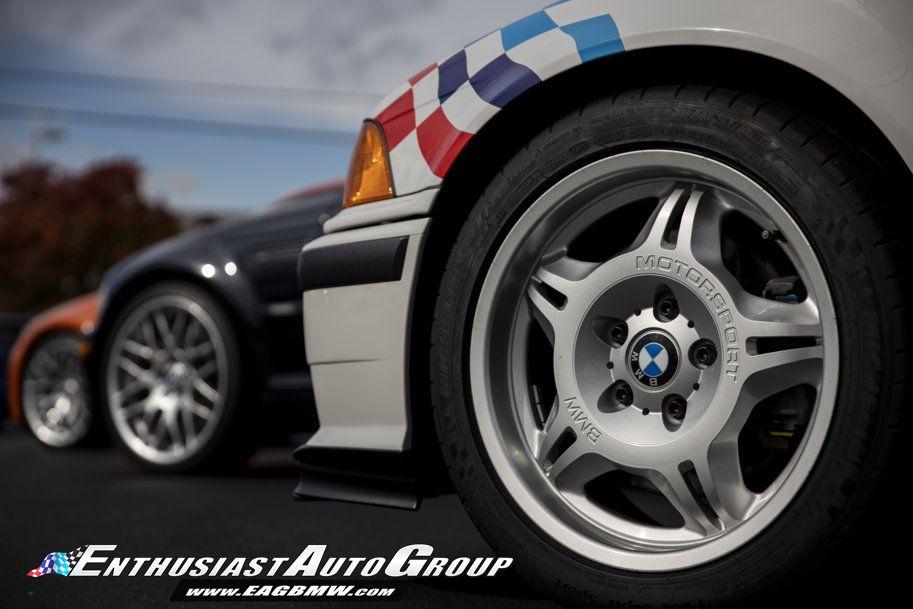 Very popular in the market over the past few years has been the Z3-based M Coupe, and this collection includes a 2001. EAG has included a Estoril Blue example, VIN WBSCN934X1LK60173, with just 25,000 miles. Of course, it's a S54-equipped model, too!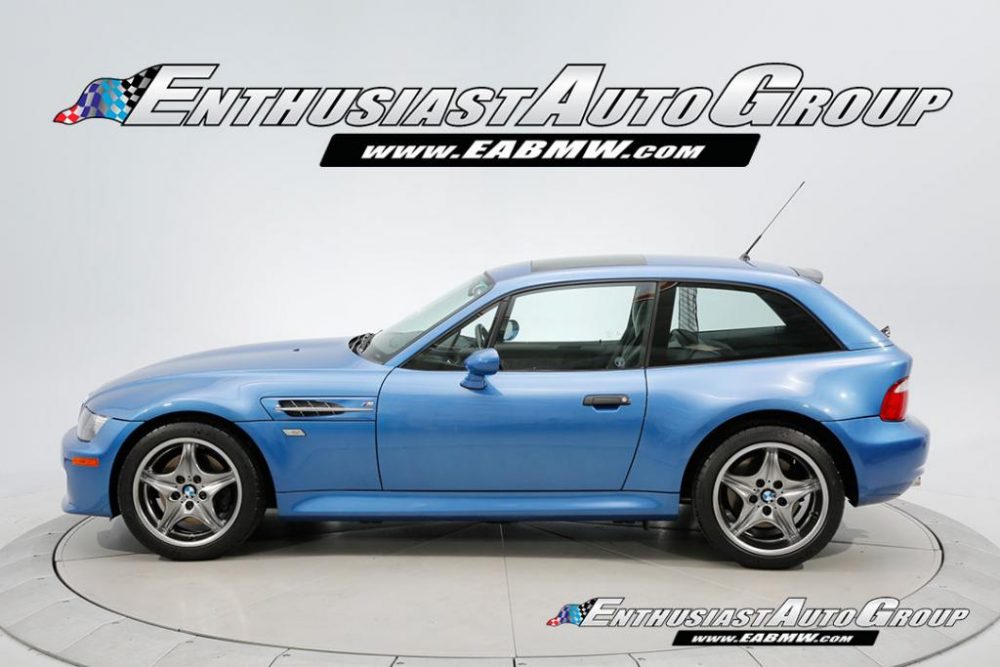 Although it doesn't wear a "M" badge like the rest, the DNA of the 2003 Z8 Roadster is straight out of the E39 M5 with its S62 V8 and 6-speed manual transmission. Speaking of, of course there's a 2002 M5 to go along with it! This one is Lemans Blue, of which EAG currently has two low-mileage examples. This is the 21,000 mile Silverstone leather example, VIN WBSDE93442BZ99860.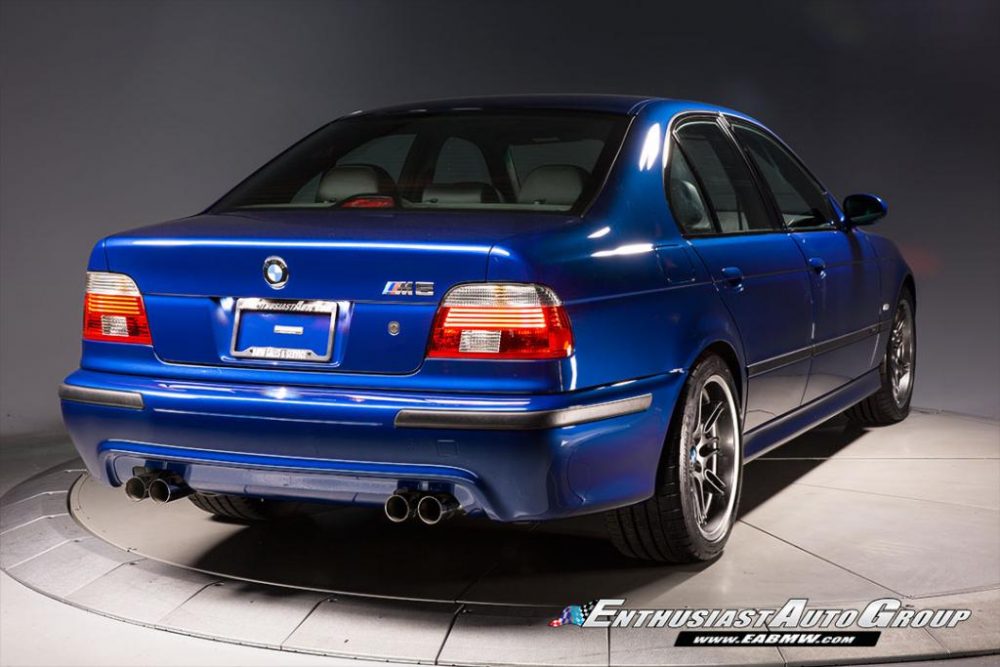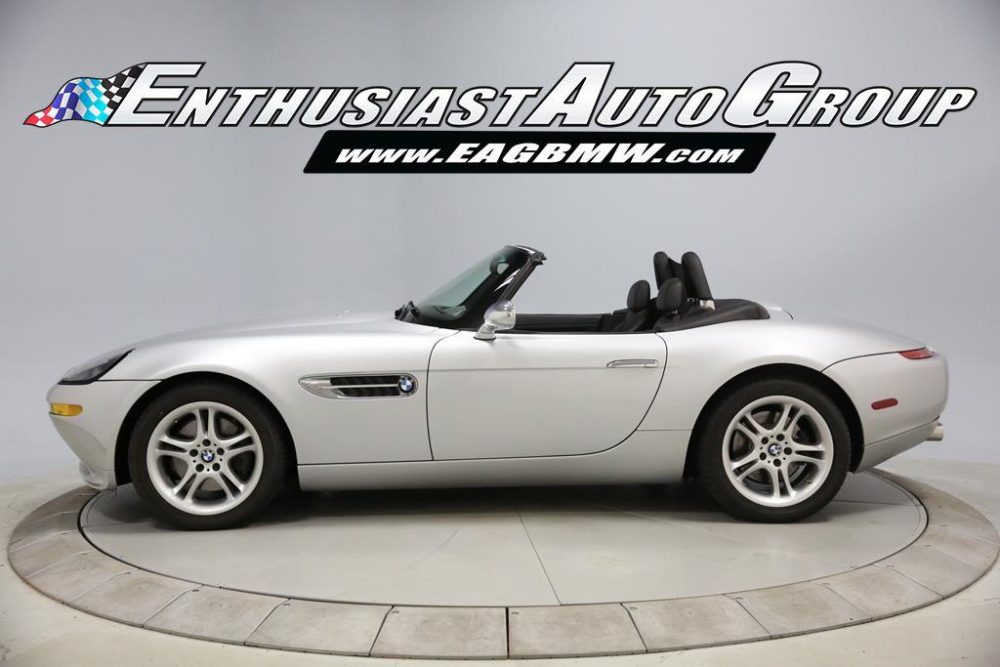 Newer metal isn't left out, either. There's a 2007 Z4 M-Coupe in Imola Red, a 2005 BMW M3 Competition Package in Interlagos Blue, a 4,000 mile 2013 M3 Lime Rock Park Edition, and a 2011 1M Coupe in signature Valencia Orange.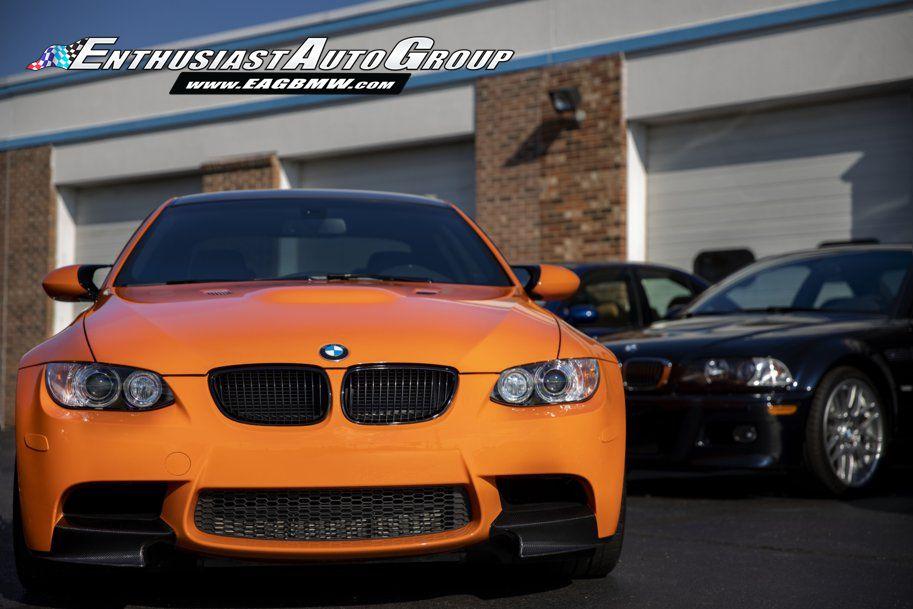 Full Description

*The Collection of BMW Legends* EAG is proud to offer 13 critically curated BMWs to be sold as a group! This is the first time such a historic collection of BMWs has been offered to the public market. This group of modern classic BMWs are among the finest in existence today. All vehicles are fully rejuvenated to near-new condition meeting EAGs rigorous quality standards. We are happy to tailor the group of cars with additional inventory and welcome all top-quality trades. This is a chance to purchase an instant Legendary Collection of the most memorable BMWs ever produced. This renowned group of Bavarians finest include: 1981 BMW M1, 1990 BMW E30 M3 Sport Evolution, 1995 BMW E36 M3 Lightweight, 2005 BMW E46 M3 Competition Package, 2013 BMW E92 M3 Lime Rock Park Edition, 1991 BMW Z1, 2001 BMW Z3 M-Coupe, 2007 BMW Z4 M-Coupe, 2003 BMW Z8 Roadster, 2002 BMW E39 M5, 1988 BMW E24 M6, 1988 BMW E28 M5 and a 2011 BMW 1M Coupe. Please inquire to review complete vehicle data files with detailed condition photos, historical information + EAG Rejuvenation Program highlights. Sale Price includes VIP enclosed transport to anywhere in the continental USA. Serious buyers please call for more information. 1-513-554-1269
Enthusiast Auto Group has also produced a video documenting the collection:
In total there are 13 significant and thoroughly collectable BMWs in this listing. On their own each would make their owner proud. Together, they're a turn-key BMW museum. As such this listing doesn't come cheap at $2,300,000 – but would you expect anything less for such an opportunity?
-Carter