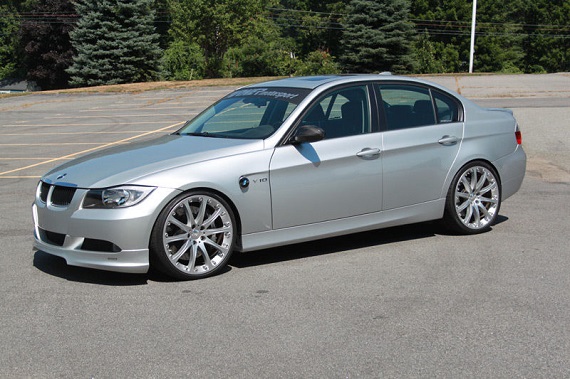 Two S85 V10 swapped 3 series in a week? Sure, we can do that! The crazy Hartge-modified H50 built on a base 325 is back and now for sale on eBay. The "Buy It Now" is the same $105,000 asking price as last winter, and with no new photos still this one is still a bit of a head scratcher in a few ways – especially since you can grab a S85 V10 M5 in the $20K range now. But it's rare, it's fast, and I'm sure there are still a host of people who'd like it – I'm just not sure at this price, though.
The below post originally appeared on our site December 14, 2014: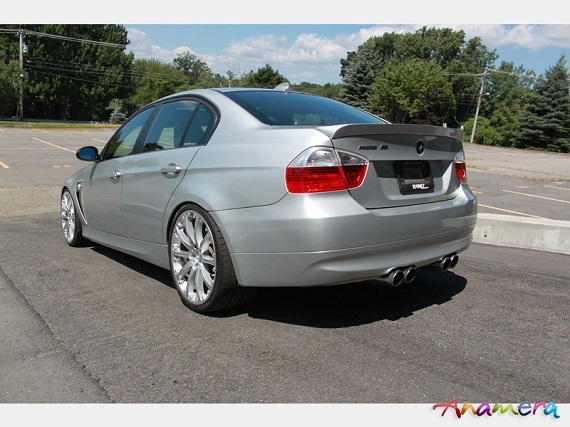 While engine swaps on BMWs seem downright commonplace, there are the normal engine swaps (the well played out S50/52 comes to mind) and then there's Hartge. The history between the two premier BMW tuning firms in Germany – Alpina and Hartge – is interesting. They've vied for the top spot for several decades with slightly different design philosophies. During that time, they've also seemingly flip-flopped; originally, Hartge took a more conservative route than Alpina, whose wild turbocharged creations challenged BMW's own offerings. But after they were granted full manufacturer status in Germany in 1985, Hartge really came into its own and hasn't looked back since. While like many firms they offer a line of aerodynamic tweats, wheels, exhausts and engine management chips, their party-piece is taking motors from the larger BMWs and popping them into the 3-series models. None of these conversions is more notable than the E90 H50 though. While the E46 H50 took the V8 out of the 5 series, the E90 had a V8 available in the lineup in the M3. Hartge therefore moved up the food chain to the E60 M5's S85 V10. With a staggering 500 horspower out of the box and even 50 more with Hartge's tuning, they transformed the rather mundane small executive sedan into a supercar: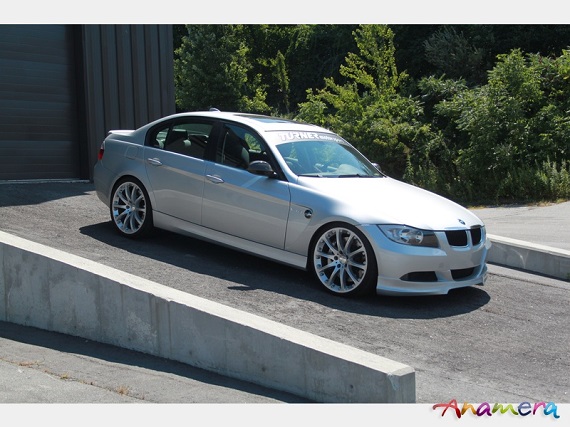 Year: 2006
Model: H50
Engine: 5.0 liter V10
Transmission: 7-speed SMG semi-automatic
Mileage: 32,532 mi
Price: $105,000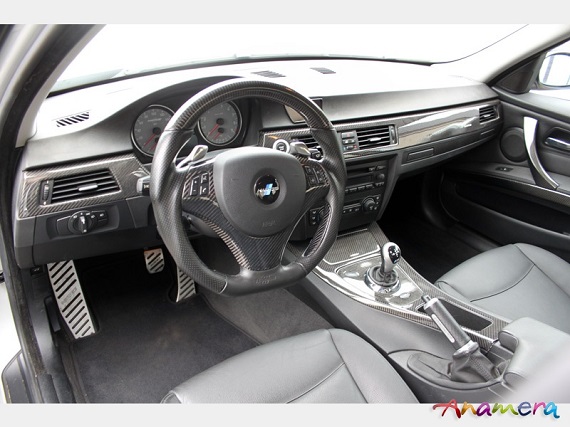 FOR SALE: 2006 Hartge H50 V10 E90 Sedan

Email Turner Motorsport

Started life as a 2006 US Spec 325i shipped to Germany.

Current Mileage: 32,532

Power: 550 hp @ 7750 rpm

Torque: 391 lb-tq @ 6100 rpm

Weight: 3676 lbs

0-60mph: 4.3 seconds

Top Speed: 200 mph

There is only 1 Hartge H50 in the United States and this is it. Less than 10 exist worldwide.

The H50 conversion package costs roughly $220,000 (new E90 325i included) and takes 7-8 weeks to complete (not including shipping time to Germany).

This car was built to be 100% legal in the United States. The HARTGE H50 Conversion is done at the highest quality of workmanship. All factory features are still functioning. All of the practical functionality of a stock BMW has not been compromised during its conversion. The OBD port and factory check engine lights function like stock.

"A 200-mph BMW 3 Series is one of those deviant cars that we're just happy to see from time to time. The fact that this one is every bit as easy to live with as the slightly more upmarket M5 makes it the ultimate sleeper." — Edmunds Inside Line

"Beyond such shenanigans, everyday use is absolutely not out of the question. Just leave DTC on and Power off. The default setting for the seven-speed SMG III (pulled also from the E60) shift rhythm, however, is always at Level Five. For me, this is great since I do that anyway in either the M5 or M6. You can tell Hartge that you don't want full-time Level Five as the default, sure, but that would, in turn, make you a wuss." — European Car

"On the plus side, the H50 has the practicality of a 3 Series, including four real seats, highway cruising capability and all the storage any human being could reasonably want from a 200-mph car. Hartge has dressed the interior with a new steering wheel and acres of carbon-fiber, although this is all optional. This 3,680-pound beast is effectively the M5 CSL-Lite that BMW says it simply cannot make." –Edmunds Inside Line

As featured on German Cars for Sale Blog.

Hartge Conversion Equipment Listing:

E60 M5 V10 Engine with all associated parts, radiator, modified wiring harness, modified headers, sports catalytic converters.

Own bespoke engine mapping including HARTGE modification of the top speed limit, 7 speed SMG gear box, special exhaust system, modified rear axle, rear differential with 0-100% LSD, modified drive shafts, modified underbody, modified gas tank system.

HARTGE stainless steel rear silencer with double oval tail pieces left and right
HARTGE coil over sports suspension 1.2 inches lower (30mm)
HARTGE front spoiler lip, HARTGE rear wing
HARTGE Carbon Mirror casings
HARTGE Carbon Fiber interior trim, dash, steering wheel
HARTGE instrument cluster consisting of 200 mph speedometer, tach 9000rpm
HARTGE Pedals & Floor Mats
HARTGE 15 x 1.3 inch cross drill floating rotors with 8 piston brake calipers front
HARTGE 13 x .09 inch cross drilled floating rotors with 4 piston calipers rear
HARTGE 9.0 x 20 front wheels offset 40 with 245/30/ZR20 Conti SC3 Tires
HARTGE 10.0 x 20 rear wheels offset 40 with 295/25/ZR20 Conti SC3 Tires
On-Dashboard indicator for gear box mode, gear indicator, power mode, oil temp, and water temp.
HARTGE Leather E-brake Handle
HARTGE hood and trunk Emblems

Price: $105,000

Interested? Email us Here ( h50@turnermotorsport.com )

Please contact us for more information. Serious buyers only.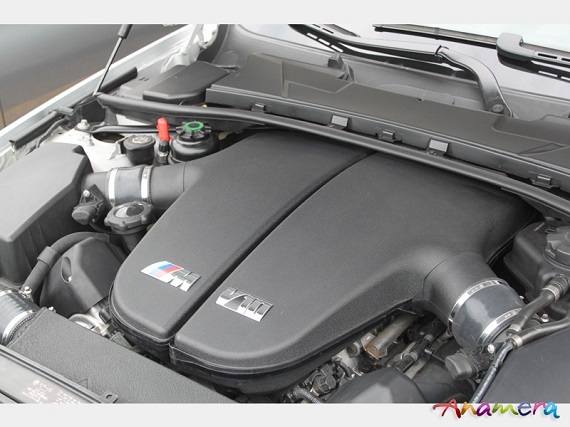 You may note in the Turner ad that this car was written up by Dan back in 2011. The pictures haven't changed much and there are some more miles, but even three years on this remains one of the wildest E90 creations out there. It's also incredibly well executed as you'd expect from a premier tuning firm. One thing that has changed is the price – up $20,000 since 2011. That may seem odd, but it reflects the low mileage, unique package and generally increasing market for BMWs. This is one wild beast, but importantly one with credentials backed up by German's rigorous standards rather than someone's garage. As they have since the 1980s, these firms remain on the cutting edge of what's possible due to their longstanding and close links to the factory, and their creativity and execution push the imaginations of enthusiasts around the world.
Thanks to our reader Jonathan who sent in the updated ad!
-Carter