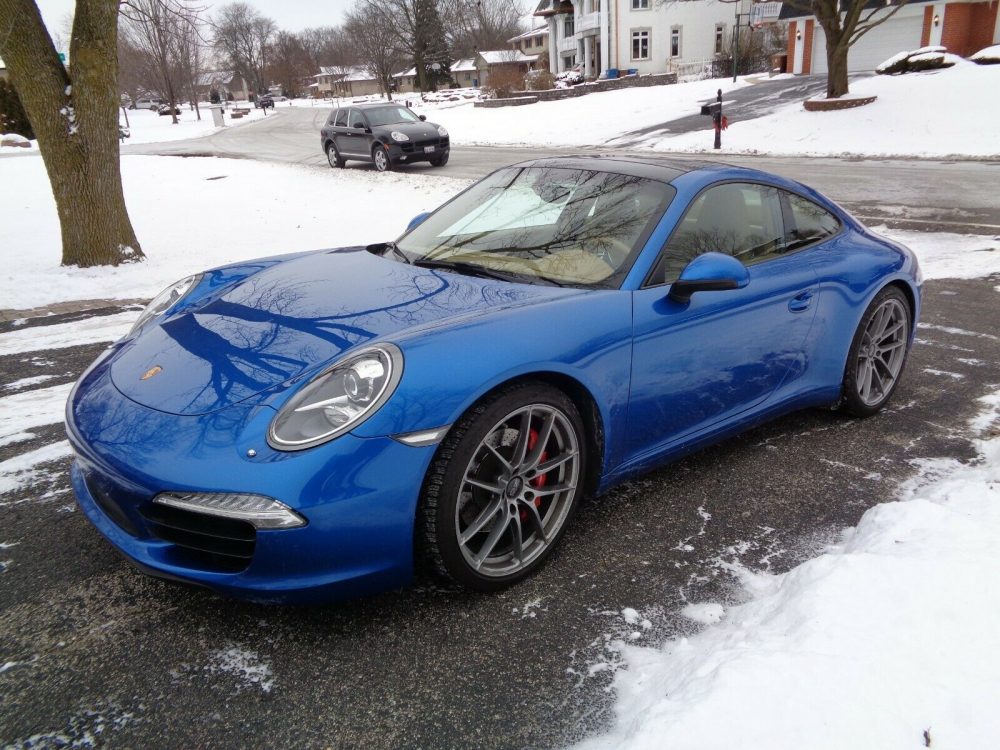 This 911 sold for $71,500.
I suppose anything can be a daily driver if you are brave enough, but some sports cars literally do offer enough comforts and practically in all areas that they can be used year-round. Case in point, the Porsche 911. I suppose since the start of the 911, you could be okay daily driving one as they aren't all that harsh, nor unreliable like some of the stuff that came out of Italy in the past few decades. As the generations went on, this became even more or a possibility of it being your only car starting with the 964 chassis and in the introduction to all-wheel drive. Now 20 years later, you have some of the most advanced tech when it comes to car control and the only thing you really need is a set of decent snow tires. Wouldn't you know, this is exactly what we have today.
This 2014 Carrera S up for sale outside of Chicago doesn't even need the all-wheel drive of the C4, just a different set of wheels with some dedicated snow tires. Hey, if you can, why not?