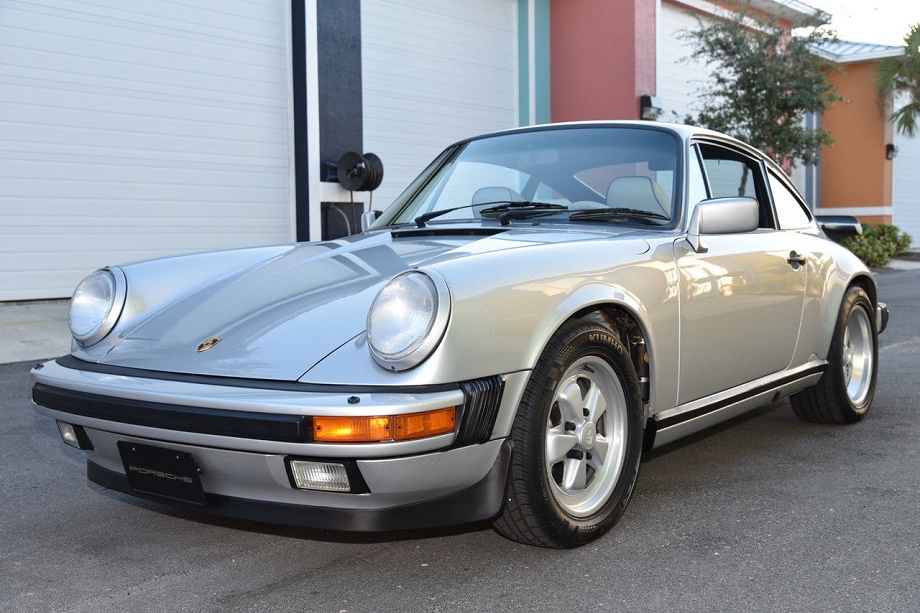 Update 1/7/19: This Silver Anniversary 911 Coupe has dropped from $64,500 ask in 2018 to $59,500 today.
It feels like it's been a good while since I've come across a nice one of these. This is a 1989 Porsche 911 Carrera Coupe Silver Anniversary Edition, which Porsche released as part of the sendoff to the 3.2 Carrera and as a commemoration of the 25th anniversary of 911 production. They were fairly limited production with only 500 total produced (300 Coupes and 200 Cabriolets). There was a time when I'd see these for sale somewhat frequently, but those days are long gone. This particular one looks exceptional.
The Silver Anniversary Edition was available in two exterior colors: Silver Metallic, which we see here, and Satin Black Metallic. Wheels were painted to match the exterior color, but the interior colors were the same. Of the two colors Silver Metallic was much more common with 240 of the 300 Coupes produced in silver. So this one isn't quite as rare as it could be, but still very rare nonetheless.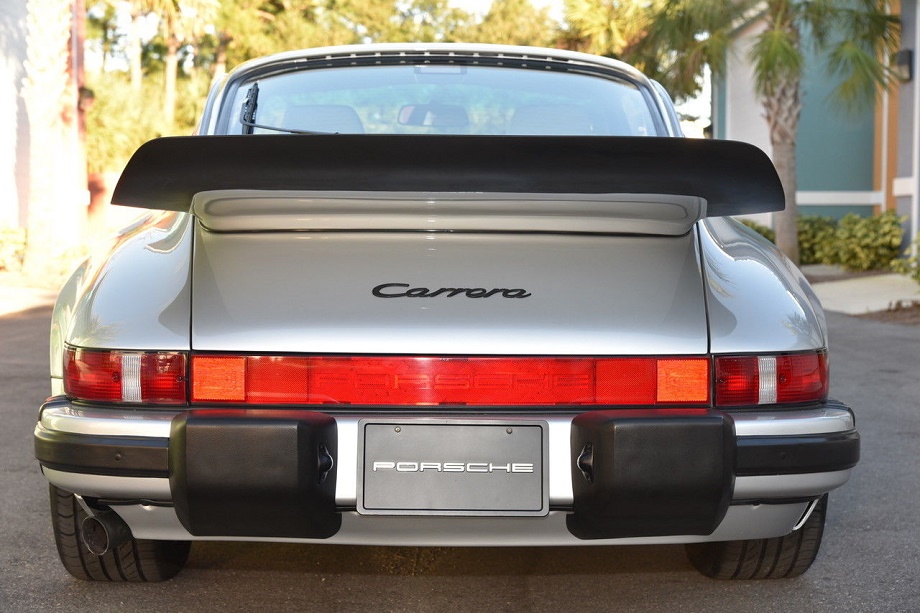 Year: 1989
Model: 911 Carrera
VIN: WP0AB0914KS121065
Engine: 3.2 liter flat-6
Transmission: 5-speed manual
Mileage: 99,000 mi
Price: $59,500
1989 Silver Anniversary Coupe 1-Owner TIP TOP! Will exceed your expectations. Yes, it look just like the photos. Exceptional and outstanding! Many more photos if needed.

99,000 Miles Excellent Service History ( Recent Clutch and New Tires )

All Manuals including service manual, Window Sticker, Tools, Air Pump, locking lugs with keys, leather Porsche pouch key holder.

Beautiful Undercarriage With Original Cosmoline.

Ph. 239-778-7703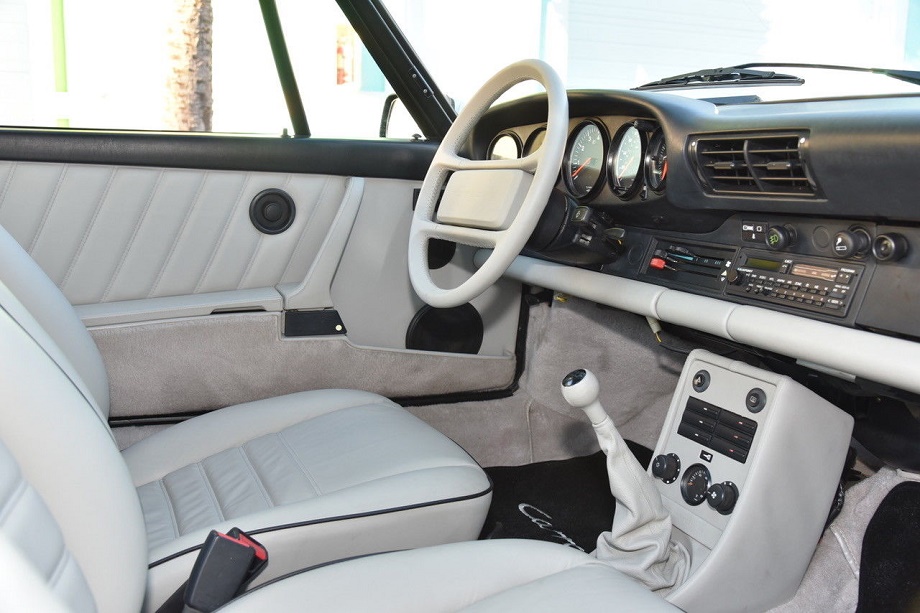 Porsche produced two special editions in the final years of 3.2 Carrera production: the Silver Anniversary we see here and the Commemorative Edition, produced in 1988 and celebrating the 250,000th 911 produced. Both were strictly cosmetic packages. I'm not sure which one is "best" though the Silver Anniversary is a bit more rare. Some might certainly prefer the Diamond Blue Metallic exterior of the Commemorative Edition. Also, you might have noticed from my numbers above that no Targas were produced as part of the Silver Anniversary Edition. That is not the case with the Commemorative Edition as all three 911 models were allowed to participate.
As with any special edition the question is should you care? Generally speaking the Silver Anniversary has shown small premiums over comparable '89 Carreras, but certainly not a substantial premium. And that always assumes full originality. This one appears to fit the bill pretty well. It looks in really nice shape especially considering that it has nearly 100K miles on it. I'd be very curious to know its history and whether it has been repainted and the interior redone. It is said to be one owner so hopefully that will mean a comprehensive history is available. Regardless, the condition of this Carrera appears more akin to that of one with half its mileage. It all together appears to be an excellently cared for example. The Silver Anniversary plaque is missing from the dash, but that seems a common occurrence with these cars. I'm not sure if it truly is the case that it was fitted to all of them, or whether many have lost them over the years.
As for the price, going purely on mileage it's on the high-end for any '89 Carrera and even perhaps for the Silver Anniversary. That said, as I noted the condition appears good enough that the miles may be of little concern. If documentation exists to attest to the originality of the paint and interior, then this price may not be too out of line.
-Rob