After the Quantum's exit from the US marketplace in 1988, Volkswagen decided to use the Passat name for the first time stateside. The B3 Passat was released in North America in 1990 with the 2.0 liter, 16 valve four cylinder engine. The 2.8 liter VR6 engine did not appear until 1992, but in between, there was a little known variant offered with the Syncro four-wheel drive system: the G60. Under the hood was the same supercharged 1.8 liter four cylinder engine that first appeared in the Corrado, producing 160 horsepower. This model was not for US consumption, but a handful did make their way to Canada. This G60 Syncro sedan for sale in Illinois is one of those few.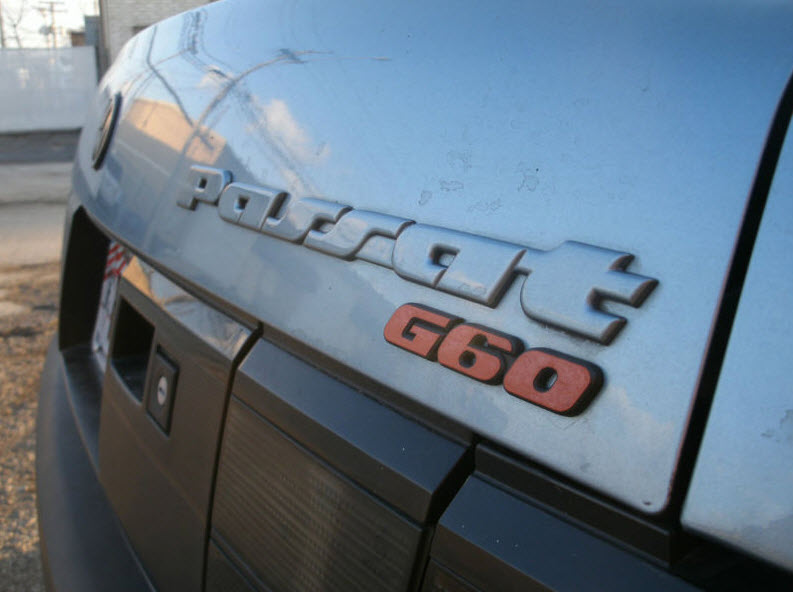 You are bidding on a extremely rare 1992 Volkswagen Passat supercharged G60 Syncro (AWD) sedan, which only 250 were sold in Canada. The car has zero zero rust! In showroom condition! New headliner, rebuilt supercharger, updated T-belt, newer clutch. Hella round headlights with HIDs, smoked tails from Europe, Clarion CD player, 274,000 kilometers about 170,000 miles, original Fuchs 15 rims with like new winter tires. Keyless entry alarm with remote start! A/C has been retro fitted to R134. New tints on the windows. Rear reclining seats! Bilstein shocks with H&R springs! The runs and drives perfect, can be driven all the way to Alaska if you like. Heating pads replaced in the seats. The HVAC controls are acting up so it will need to be replaced soon. Clean Illinois title in hand!
The B3 and B4 Passats were never known for their reliability, so taking a chance on this oddball with mechanicals more complex than your usual B3 Passat takes a brave soul. A car like this would more than likely appeal to the die-hard water cooled VW enthusiasts or for someone who likes obscure cars and lives in a climate that necessitates four-wheel drive. By itself, the B3 Passat isn't a terribly popular car and didn't sell in huge numbers. Even the best example out there might struggle to break the $5,000 mark. At a starting bid of $4,000 with this kind of mileage, I'd say this is all of the money for this car, if not more. I'm attracted to this car because it's unique, but I'm sure maintenance and sourcing parts would keep you on edge.
-Paul