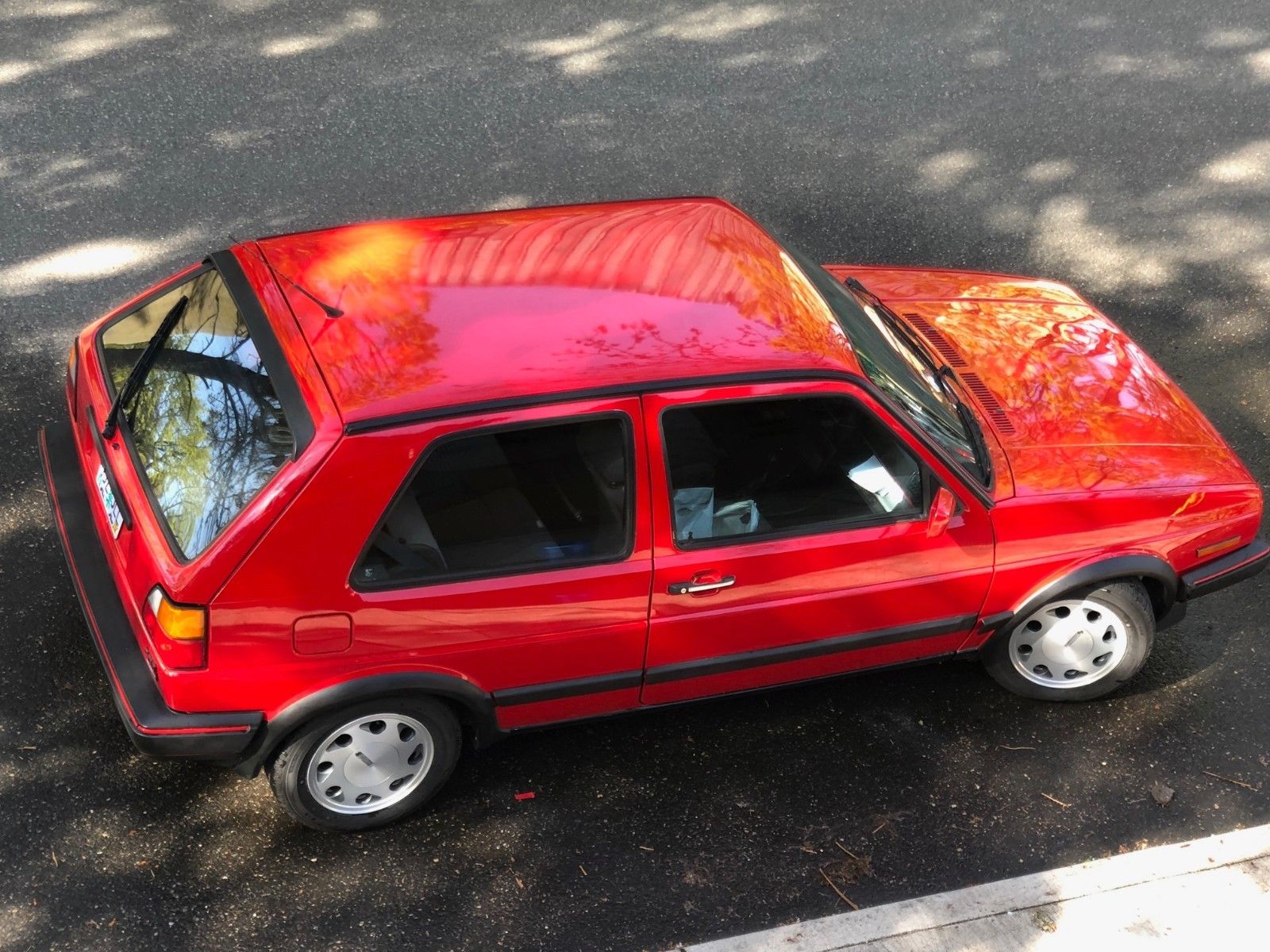 Update 11/26/18: After selling as a Feature Listing back in April, the new owner of this GTI 16V has had second thoughts and listed it in a reserve auction. It doesn't look as though there have been any changes over that time and it sold for $4,200 in the Spring. Though the seller paid a lot to transport it, I wouldn't expect the value to be much more than the last go around this time.
I was pretty excited to see the 1986 Volkswagen GTI that popped up for sale last week. While the A2 is a seriously popular platform for enthusiasts and tuners, coming across original examples is exceedingly hard. But within the GTI range from 1985-1992, the '85-'86 probably rank lowest on desirability.
You can imagine what a treat it was for me, then, to get to follow it up with the car that re-injected excitement into the lineup. For 1987, Volkswagen brought its development of the EA827 inline-4 – the PL – to the Golf. Already in the Scirocco, it boasted 16 valves, 10:1 compression, KE-Jetronic injection and 123 horsepower. That was over a 20% jump in power, and mated to a close-ratio 5-speed manual it more than made up for the additional heft of the A2 compared to the A1.
To help differentiate its new engine, and because it was initially run alongside the 8V model, several styling cues were added to the 16V. Shared with the Scirocco, the easiest to spot were the "Silverstone" (Teardrop) alloys that would be the signature of the 16Vs for the next few years. Less noticeable were minor changes; painted lower valances and a deeper front lip spoiler, a relocated Fuba antenna now residing on the roof, and – of course – 16V badges and red stripes throughout. The 16V also got a special leatherette interior and beefy 205-55-VR14 Pirelli P600 tires.
Measured 0-60 times plummeted; now capable of achieving the feat in 7.9 seconds, Volkswagen also installed a pretty optimistic 140 mph speedometer. But it was an indication that this was a quick car, and indeed the GTI again punched above its weight class in performance. The base price was up, too – now $12,250, but you could opt in air conditioning, metallic paint, a sunroof and nicer Heidelberg radio and be pushing $14,000 pretty easily.
Despite the price increase, the GTI was an immediate success, universally heralded by magazines as the best GTI yet. With most of the A2 16Vs now approaching 30 years old, though, they've become reclusive legends and rarely appear like this: