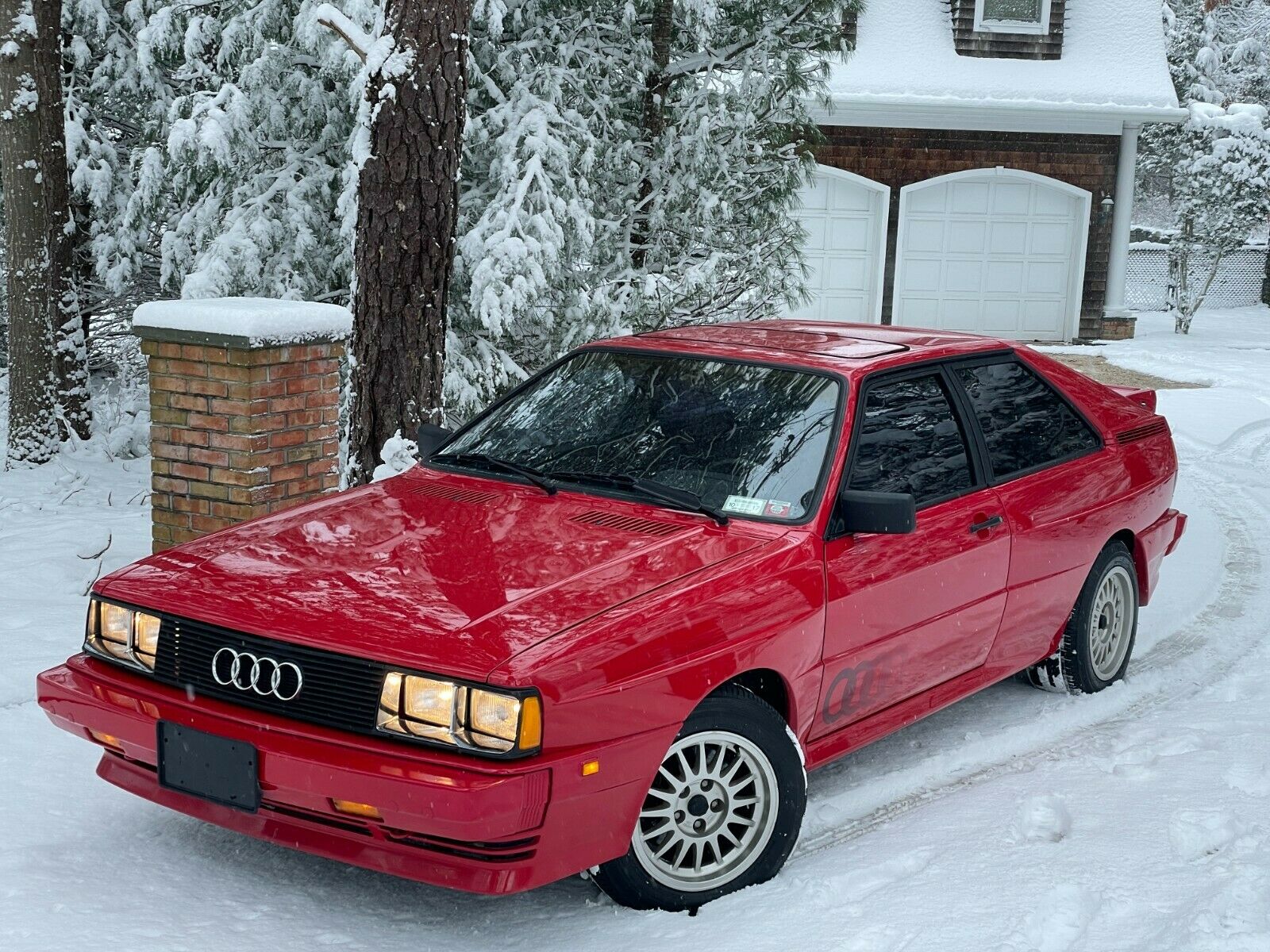 This slick '85 Quattro is still available, now with much better photos and an asking price that dropped to $75,000.
For U.S. Quattro fans, '85 models are a bit special as they held numerous upgrades over the prior models. Like the rest of the Type 85/B2 lineup, those included revisions to the exterior, most notably the slanted grill and color matched spoiler, but also inside a new dashboard and revised seat fabric patterns. Like the '84s, wheels were 8″ Ronals, and the more reliable fuse box was also carried over with the upgrades.
A few unique colors were offered on the '85 up models, but since importation ended after one '86 made it here, all colors are a bit special. Unique too was the headlight treatment, which had chrome aero bezels to match the grill. A total of only 73 of these upgraded 85s (plus the one 86) made it to the U.S., and they've pretty much always been the most sought of the scant 664 original Quattros sold here. This particular '85 comes to market looking minty fresh in what appears to be Tornado Red.
3 Comments