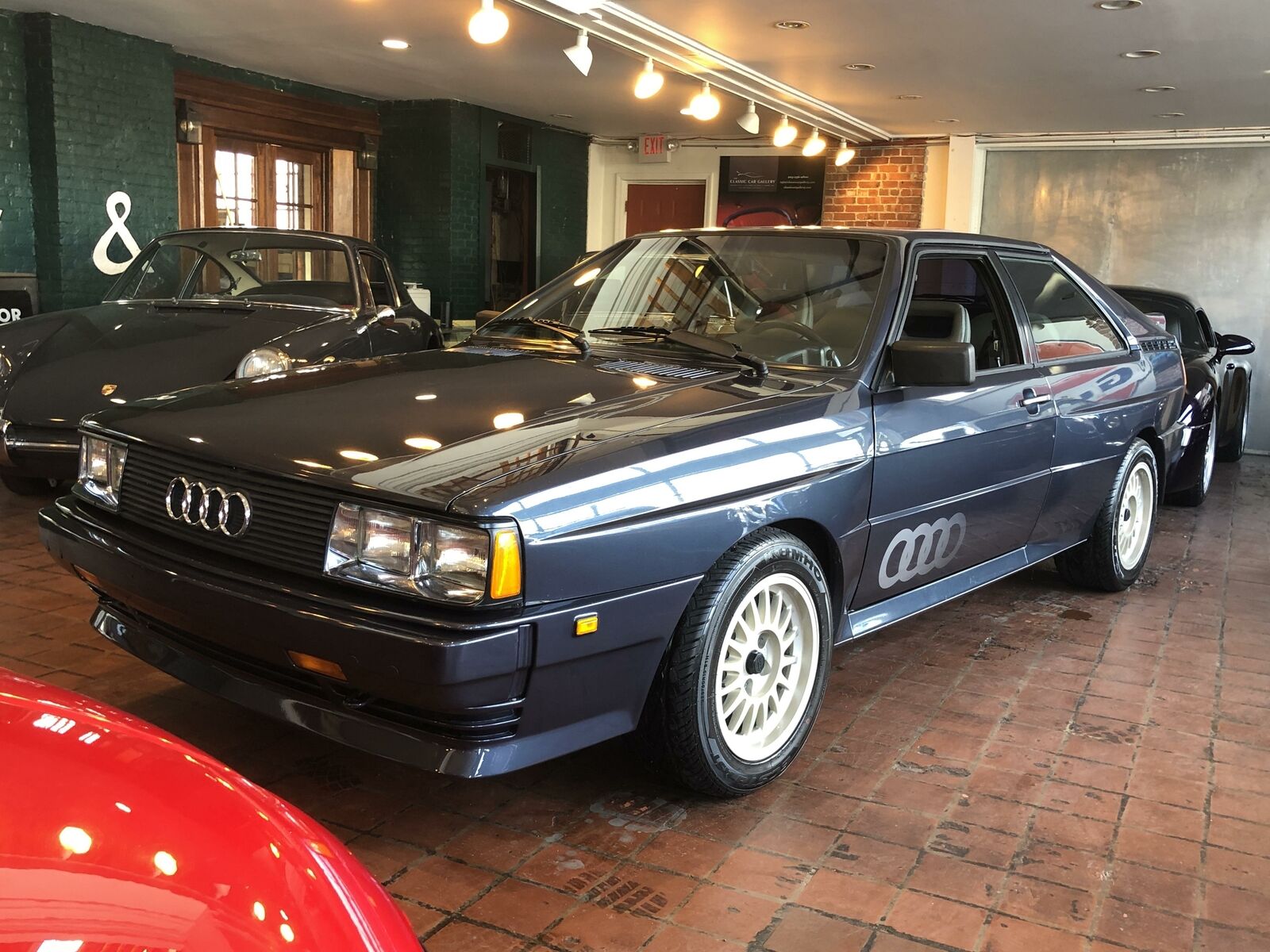 For U.S. Quattro fans, '85 models are a bit special as they held numerous upgrades over the prior models. Like the rest of the Type 85/B2 lineup, those included revisions to the exterior, most notably the slanted grill and color matched spoiler, but also inside a new dashboard and revised seat fabric patterns. Like the '84s, wheels were 8″ Ronals, but hidden was a new and more reliable fuse box location to run the whole car.
A few unique colors were offered on the '85 up models, but since importation ended after one '86 made it here, these colors are also a bit unique. Unique too was the headlight treatment, which had chrome aero bezels to match the grill. A total of only 73 of these upgraded 85s (plus the one 86) made it to the U.S., and they've pretty much always been the most sought of the scant 664 original Quattros sold here. This particular '85 comes to market looking minty fresh in Amazon Blue Metallic over Quartz leather: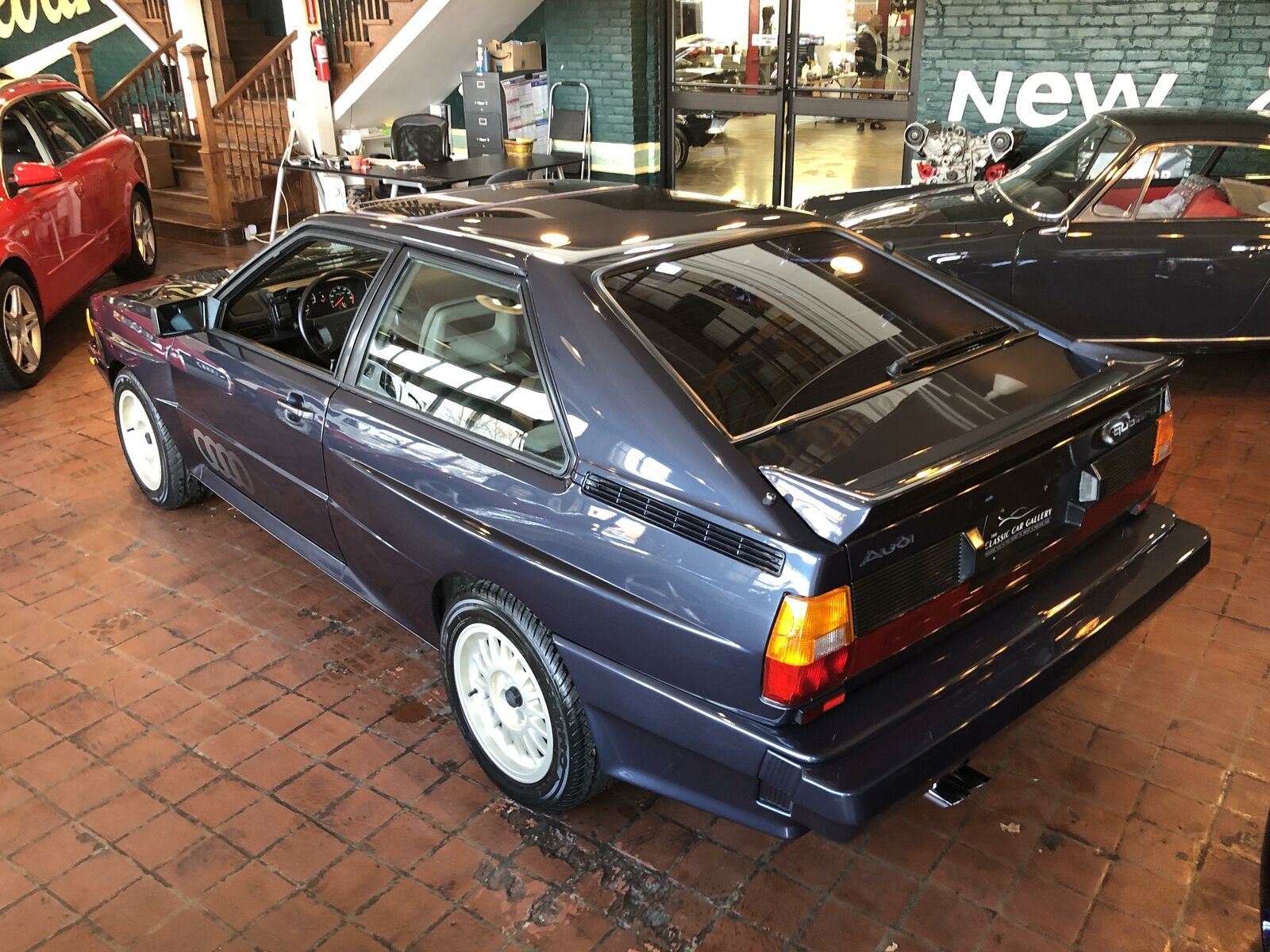 Year: 1985
Model: Quattro
VIN: WAUDC0856FA900412
Engine: 2.1 liter turbocharged inline-5
Transmission: 5-speed manual
Mileage: 82,700 mi
Price: $55,000 Buy It Now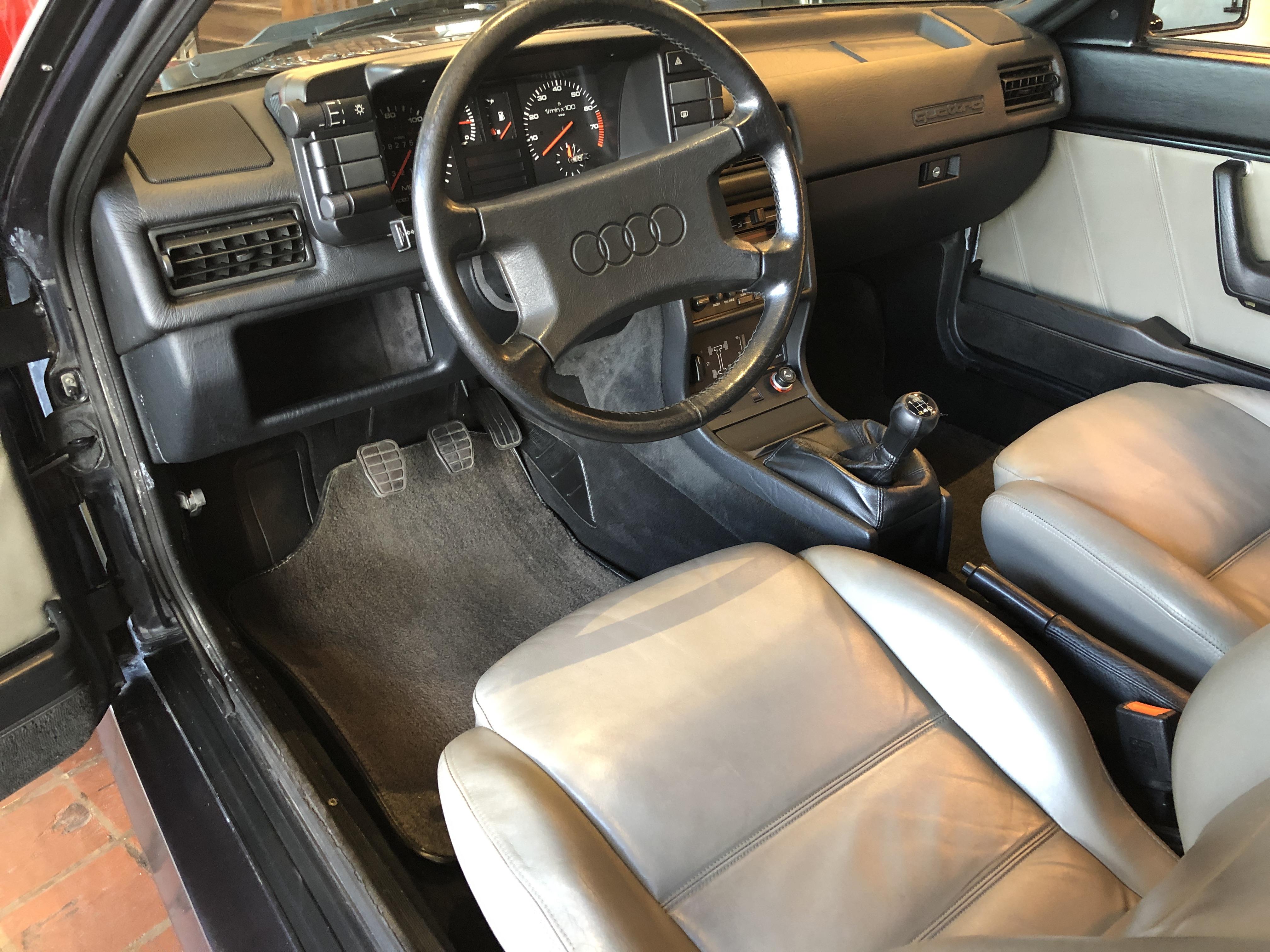 BECAUSE LIFE IS TOO SHORT TO DRIVE A BORING CAR!! The Classic Car Gallery 2316 Fairfield Ave Bridgeport, CT 06605 203-446-3477 1985 AUDI Ur Quattro. ďLow miles, very original, complete documentation, The best we have seen!!Ē VIN WAUDC0856FA900412 The car on offer here is a stunning 1985 Audi Ur-Quattro with 82,700 original miles. The car has been enthusiast owned and maintained from new and is in wonderful cosmetic and mechanical condition. Originally purchased on March 11, 1985 from Precision Imports, Tulsa, Oklahoma; the car has had 3 owners. Finished in AMAZON BLUE over QUARTZ leather, the paint looks amazing and belies the age and mileage of the car. The car has its original original turbocharged 2.1-liter WX inline-five cylinder. Power is sent to all four wheels through its original 5-speed manual transmission. The timing belt, tensioner, and water pump were replaced in October 2018, and all fluids were done at that time, along with a valve adjustment. The car starts easily when cold and has good power and torque. All systems work well and the recently serviced A/C blows cold. The custom exhaust sounds amazing and the car is a joy to drive. The wheels are original correct and shod with new tires. It has a clean Carfax, original manuals, service booklet, and brochure.

The quality of this 1985 Audi Ur-Quattro cannot be overstated. We own/collect these cars and this is clearly one of the best we have seen. The car has complete service records from new and for the entirety of its mileage. The car has been icollector owned and maintained since the mid 1990ís and has service records dating back to the original owner as verified in its maintenance booklet. The car has no issues, runs and drives as it should and is up to date on all services. The Ur Quattro was a tour de force when it first came out, with its turbocharged engine, all wheel drive, it set the tone for all generations of cars to come. All one needs to do is look at modern day all wheel drive performance cars to realize the influence this car has had in automotive design. Only 73 US market cars were imported in 1985, and at $35,000, they were more expensive than its contemporary, Porscheís 911. The 1985 is the last, best, and most collectable of these cars, with upgraded interior, console display, body colored trunk spoiler, updated badging, and restyled wheels. Bid with confidence, as this car has a clean Carfax, is fully documented and needs nothing
except an enthusiastic new owner/ collector. Feel free to call 203-446-3477 or email if we can answer any of your questions.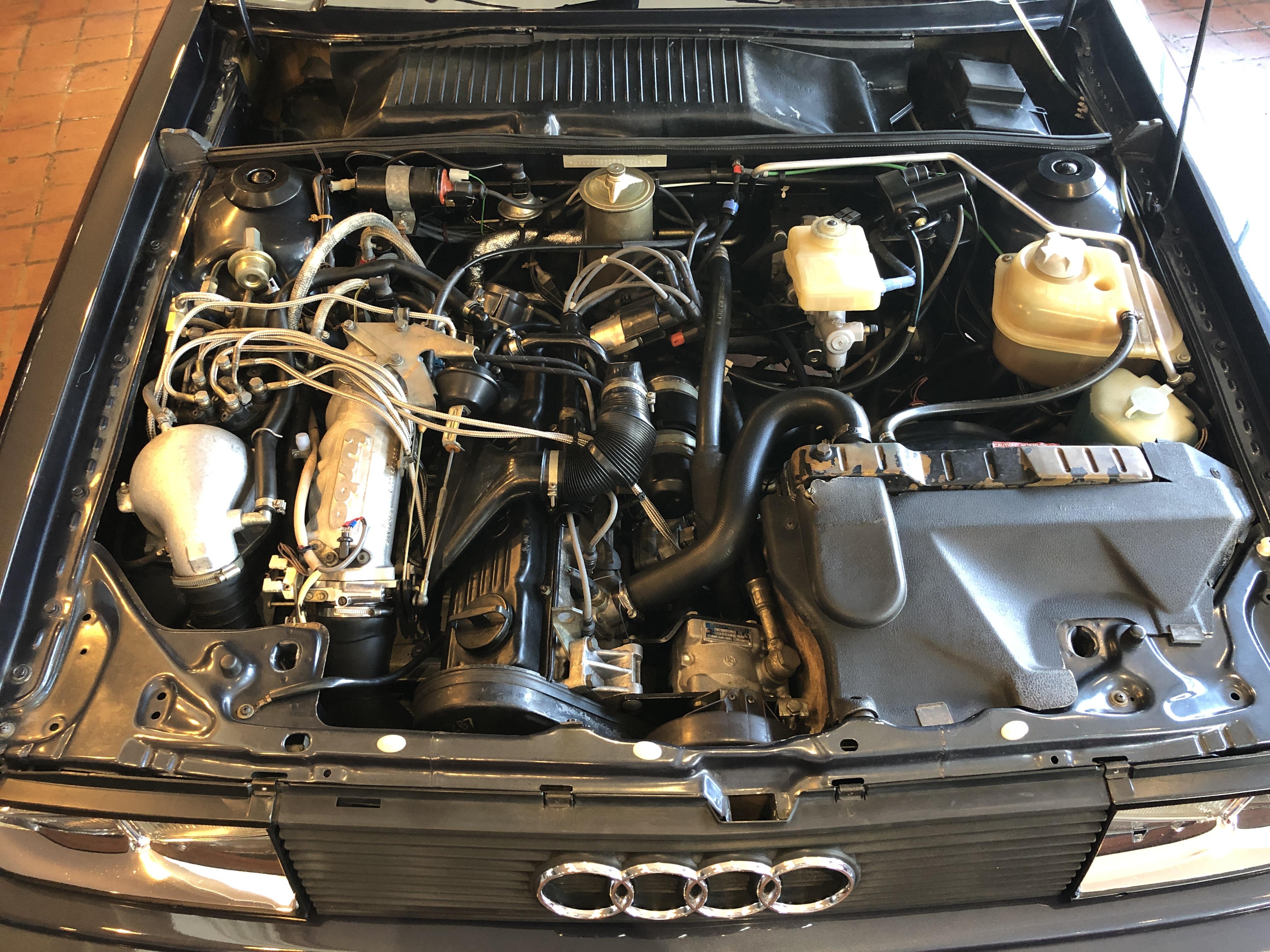 900412 was built in March of 1985, and the B2 Resource page confirms the L6 build code for LY5Y Amazon Blue Metallic paint with TC Quartz Leather. Options were limited to leather interior and steel sunroof. Condition is impressively original – right down to the fiberboard radiator covers, this one looks to be in great shape throughout. It does seem to have an aftermarket exhaust which is probably stainless steel and looks to be perhaps a Stebro unit.
Pricing? Well, bids of original Quattros have been flying these days. This seller also had the upgraded '85 20V that disappeared from bidding after $35,000 had been pledged. It has since been back on the market and bid to $40,000, though it didn't change hands. Another modded Titian Red Metallic '85 bid to $31,000 recently, also not selling. The last '85 that we actually can see a final number for is the Tornado Red one Bring A Trailer listed last summer. A Canadian example with more miles, it was nonetheless impressive and sold for $43,000. Before that, it was the super impressive Alpine White '85 that hammered at over $81,000. This car falls between at $55,000, which does seem like a lot at first but probably isn't hugely out of line with the market. It'll just take the right person with deep pockets who appreciates just how special, and rare, these late U.S. spec Quattros are.
-Carter